Clint and Dana
We wish you the best in everything that you do and hope that you can rest assured knowing that your child would be in loving hands with us. We can only imagine that this has been a very difficult decision for you and we want you to know that you are one of the most courageous, compassionate and unselfish people we hope to know.
Describe your childhood:
Dana: I had a great childhood. I am the youngest of 3 children; I have one brother and one sister. I grew up on a farm with lots of activities to keep me busy; I always had chores to do, animals to love and activities to participate in. I have supportive parents who have been married for almost 40 years. I was very close to my parents and siblings growing up and still am to this day.

Clint: I also had a great childhood. I am the middle child, with two sisters. My family was close and my maternal grandparents played a huge role in my childhood. We spent lots of time together as a family. I was very involved in activities growing up; especially sports.
Tell us about your home?
Our home is a unique, historical home that is a 2-story, stone home on an acreage, with plenty of room for swing sets, snow angels and summer slip-n-slides. Our home is surrounded by trees, which make for fun hiding places and outdoor forts.
When you have a 3-day weekend, what do you like to do?
We love spending time together. We love to spend time with each other as a family. We enjoy fishing, camping, snowmobiling, anything outdoors. We also love to travel, so when we have a 3-day weekend it's not unusual for us to pack up and take a mini vacation.
Do you have pets? If so tell us about them?
Yes, we have a yellow lab; she is well behaved and loves people. She is great around kids and loves to play. She is so loyal to us and is a big part of our family. We also have lots of animals on the farm: sheep, goats, pigs, cattle, and horses.
What do you hope to teach your children?
We hope to teach them the same things we were taught growing up: morals, responsibility and work ethic. We hope to teach them manners, to be respectful and be appreciative and grateful. We want to teach them to be the best they can be, and that we all learn from mistakes. We want to show them how much we love them and will support them in anything and everything they do.
Describe your neighborhood?
We live in the country on a small acreage near the family farm. We feel very blessed to live in a community that has wide open spaces that allow us to enjoy the beauty of outdoors. We live in a rural area that is safe and welcoming.
What will you tell your child about his/her birthmother?
That she is a courageous woman and loved you more than anything; that's why she made such an admirable decision. We will be very open about adoption early on and will welcome questions.
It's Daddy's day - what activity do you want to share with your child?
We might go to the park, followed by ice-cream, then a movie. We might go bowling or play a round of golf. Maybe we'll go fishing or swimming for the day, or we might stay home and play a board game or play with the animals on the farm. There are lots of options for activities. No matter what activity we are doing on daddy's day, we will always be having a good time and spending quality time together.
What kind of education are you hoping to provide for your child - Private or Public?
Our child will attend a safe, supportive school system. We're lucky to live in a small community with a great public school system. He/she will be able to be involved in so many different activities, from playing sports to singing in the choir. They are so many different activities and options for them, no matter what their interests are.
How did you come to the decision of adoption?
We've gone through several years of infertility. We always knew we wanted to have a family and can't wait to add to our family.
What faith will you raise your child?
Christian.
What kind of a relationship do you hope to build with your birthmom through her pregnancy?
We are open to her wishes. We would like to be able to talk with her and support her as much as she allows us too. We realize she may have different desires throughout her pregnancy and we will definitely respect what she wants.
How did you meet?
We were introduced by a mutual acquaintance. We met at a time when we least expected to find our soul mate.
What was your relationship with your parents like?
We are both very close to our parents. They are all still married and very involved in our life. They are all very supportive and loving.
What attracted you to each other?
Initially it was each other's warm smile. We knew right away we had a special connection. After getting to know each other even more, we realized that we share a lot of the same beliefs, values, and dreams.
Please describe your personalities:
Dana is very loving, fun, open minded and easy-going, she is a great listener and would do anything for anyone.

Clint is a stand-up guy; you can truly count on him for anything. He's hard- working, dedicated, kindhearted and caring.
What are your hobbies?
We have a lot of the same interests: we love spending time together; we enjoy fishing, camping, snowmobiling, 4-wheeling and playing and watching sports.
When you close your eyes and see yourself holding your precious baby in your arms what are your thoughts regarding the birthmother?
I can't begin to express my thoughts and feelings. It's complete admiration and love- I think of her selflessness and strength. She is strong and brave. Thanks to her and her courage, she will add to our dreams.
How will a child enrich your life?
We have waited a long time to start a family. We are very blessed to have each other and know that another child will be a great addition. He/she will bring a whole new meaning of love to our family.
Why did you each choose the career path you decided on?
Dana: I wasn't sure what I wanted to do, even through and after college. I've been fortunate to find a stable and secure career that I enjoy.

Clint: I've always had an interest in working hard, mechanics and fixing things, so this is a great combination of them.

We have an extensive database of families that are currently waiting for the opportunity to adopt your precious baby.

CONTACT US TODAY
FOR YOUR FREE
NO OBLIGATION CONSULTATION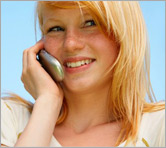 For Your FREE No-Obligation
Consultation1-877-550-3770

REQUEST A FREE ADOPTION INFORMATION KIT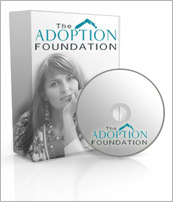 Your information is confidential.
Information will be mailed in an unmarked envelope.
Financial Assistance (as allowed by state law)
Information about our Free Housing for Birthmothers