Christopher and Kathleen
We are very grateful to have a few moments of your time to introduce ourselves. We are ready to welcome a child into our lives and are joyfully anticipating adopting! After years of marriage, we have developed a strong family foundation and a balanced life together. We know that when the time is right, God will work it all out in the best way for each of us. You might be sure that choosing adoption is right for you, or maybe you havenít made up your mind yet. Either way, in the midst of this challenging period, we appreciate the time you spend getting to know us a little bit better.
Describe your childhood:
Kathy: Growing up I was happy and felt supported and secure in my family. I have an older brother and 2 younger sisters. My sisters and I were close, and my parents were very involved in our lives. They took us on some fun and memorable family vacations. We went to Disney World several times and we loved every minute! We also camped, played games, went swimming in the summer, and loved going to the beach. My favorite hobby was reading, especially mysteries. I also liked photography, piano, and crafts like cross titch. My grandparents moved down the road from us when I was 8, and my aunt,uncle,and cousin would come for most holidays.

Chris: I was born and raised in an diverse surburban town. I am an only child and had many friends in my neighborhood. My parents were supportive and encouraged me to try a lot of different activities. I played the piano and was involved in a variety of sports teams. I developed a love of the outdoors through involvement in Cub Scouts and Boy Scouts. I always looked forward to vacations to a lake in the mountains, to the beach and to Disney World. I was close to my Grandmother growing up. She would spend holidays at our house and I would frequently visit her on long weekends.
Tell us about your home?
Our home is a single-story rancher off a short, dead-end street. It is a neat and cozy home with 3 bedrooms, 2 1/2 baths, and a large stone fireplace in the family room (which warms up the house nicely in the winter!) It is situated on nearly an acre of property with lots of grass, trees, and flowers, and a fairly private spacious, back yard. There's a large unfinished basement. We have lots of windows and skylights. One of our favorite things is how much sunshine enters our house all day long which makes it bright and cheery! We have an open back porch with a table and chairs to enjoy outdoor meals or to listen to the birds in the mornings and watch fireflies on summer evenings.
When you have a 3-day weekend, what do you like to do?
If the season allows, we try to go to the beach or maybe camping with long-time church friends. Any time of year, we love to be outdoors as much as possible. If it is a snowy weekend, we may try to do a little cross-country skiing or sledding. A longer weekend also allows us to drive down to spend time with our 2 nieces and 2 nephews which brings us lots of joy! We enjoy cooking, so with more time on a weekend we may try some new special recipes that might take more time than a work-day would allow. We really enjoy being home together, so a favorite pastime is making popcorn or oatmeal chocolate chip cookies and enjoying a movie or good book in our cozy family room.
Do you have pets? If so tell us about them?
Yes, we have a lovable dog named Tonga, who is a miniature schnauzer. We regularly take walks and do many activities with Tonga!
What do you hope to teach your children?
During the years our child will be living in our home,we hope to do our best to teach them how to live their life well when they are an adult out on their own. We want to teach gratitude rather than entitlement, compassion rather than judgement, kindness, generosity and unselfishness. We hope to teach them to explore their unique passions and talents, developing those throughout their lifetime. We hope above all to teach them to "Live a life filled with love, following the example of Christ" Eph 5:2.
Describe your neighborhood?
While it feels very rural around us, we have quick access to lots of great things nearby, including parks, the Appalachian trail, museums, libraries, theaters, concert arenas, medical facilities, and even an amusement park. The elementary school (where Kathy attended) is less than half a mile from our house, and we are under a mile from Kathy's parents, who still live in the same home where she grew up. The neighborhood is safe and quiet. The neighbors tend to watch out for each other, many having been here for decades, and they have an annual 'block-party' at the start of summer.
What will you tell your child about his/her birthmother?
First and foremost that we are forever grateful she chose to give her child life and gave us an opportunity to love her child as parents. We will be honest and tell the truth. We will share as much of her story as she wishes, with whatever information we are provided. We will tell our child that his/her birthmother loved them with a sacrificial love, which is the greatest kind. We will tell them that she is still part of their family and they will always have that connection.
It's Daddy's day - what activity do you want to share with your child?
I love to eat! So we'd either make something at home together or go out for a special meal. It would be a time to talk about hopes, dreams and hard times too. If it was a day with my daughter, it would be an opportunity to show her how she should be treated by a guy. For example, holding the door for her and showing her how she should be respected. If the day was with my son, I'd want to demonstrate how to be a leader and how he should treat others. After we finished eating, it would be fun to spend time outside at a park or playground. I'd want to take turns and have my son or daughter pick something special that they would want to do together as well.
What kind of education are you hoping to provide for your child - Private or Public?
What makes public school appealing is how excellent our school district is, both academically and in terms of available opportunities for activities and learning support. Overall, it is diverse and the district also has a Vo-Tech school. We both went to public schools, but we would consider a private Christian school if it seems a better fit. We feel our job as parents is to teach our child how to make good choices, learning to use sound judgement when faced with problems throughout life. We want to help them learn from unavoidable difficulties in life and we feel that it is better to help them deal with it as they are exposed to it rather than just try to shelter them from it.
How did you come to the decision of adoption?
We have sponsored 2 children through World Vision for many years, one in Bangledesh and one in Bolivia, which has given us some fulfillment in helping a child grow up safe and healthy. However, we really desired to have children in our home. Over recent years we have had multiple friends who fostered and/or adopted children which made us more aware of it. We thought it would be an opportunity to open our hearts and home to a child who has a need for a safe home and parents that will nurture, teach, and love him or her throughout their life.
What faith will you raise your child?
Evangelical Christian is the best description; although, our church is technically non-denominational. In our church, we believe that each person must make their own decision to know Jesus in the form of a personal, real relationship. We believe in learning and understanding what the Bible truly teaches, and in reaching out to help our community in practical ways as well.
What kind of a relationship do you hope to build with your birthmom through her pregnancy?
We would hope to get to know what dreams or hopes she may have for her child and family things she would like passed on or honored if possible. We want to support her where she wants or needs support. We want to show our respect and love for her. And even if she does not desire much contact with us through her pregnancy, we would want her to know we already are praying for her and her baby.
How did you meet?
We first met at a friend's house for dinner. The first thing I (Kathy) learned about Chris was that he loved to eat, so they were adding more food to the meal! Our church was having an 8-week special Wednesday night service, so a group of mutual friends decided to have dinners at someone's house each week and go to church together. Each week we got to know each other more and more, and became great friends. As our group of friends did activities together like bowling, camping, or having dinner together, our friendship deepened and developed into a dating relationship.
What was your relationship with your parents like?
Kathy: I had a good relationship with my parents growing up and still do today. My dad is generally not very open about his emotions, but I knew he loved me. My mom and I are a lot alike and have always been very close. My mom always made it evident she loved her children more than anything, and would sacrifice anything for us. Family time was a big priority for my parents.

Chris: My parents were supportive, encouraging and giving. They wanted me to succeed in life. My dad has always been able to express his emotions. This would lead to arguments between us at times, but that has produced a stronger relationship with him as I've grown older.
What attracted you to each other?
Kathy: Multiple things attracted me then that still are true today. Chris is gentle, thoughtful of others and a good listener (which can be rare for a guy). He is smart as well as compassionate and not afraid to show his tender side. He also makes me laugh a lot which is a wonderful thing. He is protective of me and loves my family like they are his own. When we first met,I really appreciated that he was not intimidated by my being a physician and respected my abilities.

Chris: Kathy is intelligent, quick witted and has a good sense of style. She knows who she is as a person which is displayed through her quiet confidence.
Please describe your personalities:
Kathy: Quick wit and enjoy laughing. Very Patient. Calm, level-headed. Passionate about things I care about. Compassionate and tender-hearted. Loyal. Self disciplined. Detail oriented.

Chris: Gentle, patient, flexible, generous, positive, and caring.
What are your hobbies?
Kathy: Reading is one of my top choices! Playing piano and photography are still things I enjoy. Chris and I both just love walking or hiking, being outdoors doing most anything, gardening/landscaping, and traveling. I don't know if you'd consider this a hobby, but we also just enjoy being home together relaxing or watching a movie.

Chris: Landscaping, gardening, cooking and making home improvements. Kathy and I enjoy traveling and cross country skiing.
When you close your eyes and see yourself holding your precious baby in your arms what are your thoughts regarding the birthmother?
Gratitude, for giving her child life to begin with and for entrusting us with the responsibility and joy of raising that child. Compassion for how difficult the whole process may be for her, emotionally and physically.
How will a child enrich your life?
Our lives will grow and expand as we are challenged in new ways and presented with joys we haven't yet known. We can speculate, but it is hard to even know the ways in which our life will likely change. We expect it to change for the better, even with challenges and the bumps in the road that any family could face. We expect all of the hard things to fade in the joy of adding love and life to our family.
Why did you each choose the career path you decided on?
Kathy: I learned about Ophthalmology from my dad, who loved being an eye surgeon. I was strong in science and math and started considering medicine. It incorporated my strengths in school, but also was a career that involved caring and compassion for others. I considered other specialties, but Ophthalmology appealed to me for the technical aspects I loved, like precisely fixing things through surgery, in addition to the chance to be involved in caring for entire families, including babies up to their great-grandparents. I love to be able to care for their health at the same time as simply listening to their life's troubles if that's what they need that day.

Chris: For As long as I can remember, I've been curious about what makes people tick. I seemed to be able to easily listen to people's problems. It felt natural majoring in psychology in college. I've always been calm under pressure and in crisis situations. It wasn't surprising that my first job out of college was working in a psychiatric hospital. I eventually got a Master's degree and did in-home family counseling. I really enjoyed working with families to help them to heal when they could. Five years ago, when Kathy needed an Office Manager I was able to put all my skills to good use. It's been great working with her in our family business.

We have an extensive database of families that are currently waiting for the opportunity to adopt your precious baby.

CONTACT US TODAY
FOR YOUR FREE
NO OBLIGATION CONSULTATION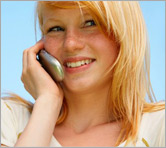 For Your FREE No-Obligation
Consultation1-877-550-3770

REQUEST A FREE ADOPTION INFORMATION KIT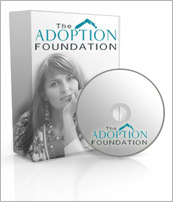 Your information is confidential.
Information will be mailed in an unmarked envelope.
Financial Assistance (as allowed by state law)
Information about our Free Housing for Birthmothers