Jessie and Lindsay
We admire your strength and courage in considering adoption for your baby. As parents, we realize that words cannot express the love between a parent and a child, and we appreciate the selflessness of your decision. We look forward to getting to know you as we navigate this journey together. We have so much love and many exciting plans for our family that we canít wait to share with your child.
Describe your childhood:
Lindsay had a very happy childhood. She grew up on a farm, close to where she lives now. Her dad farmed and her mother took care of the home and the children; and worked outside of the home on a part-time basis. Lindsay was active in dance, 4-h, girls scouts, and many other activities. Her favorite thing to do was to spend time with her grandparents on their farm.

Jessie had a fun, family-oriented childhood. He and his siblings spent most of their time outside, playing, fishing, and hunting. He helped his dad to run their ranch and was taught the value of hard work, from a very early age. His grandparents were very instrumental in his childhood. He and his family spent weekends visiting their cabin and made many fun memories playing games and fishing with them.
Tell us about your home?
Our home is in an up and coming neighborhood in a small town. It is a ranch-style home with 3 bedrooms, 2 bathrooms, a living room, a family room, and a toy room. We spend a lot of time together in our large, eat-in kitchen. We have a spacious yard with a trampoline and a playhouse.
When you have a 3-day weekend, what do you like to do?
When we have a 3-day weekend, we usually plan a short road trip. We enjoy visiting new places and experiencing what the area has to offer. We enjoy exploring museums, zoos, and other family-friendly places. If we aren't traveling, we are spending time with our extended family. Jessie enjoys cooking and often plans barbecues where we invite friends, family, and neighbors over for fun and fellowship.
Do you have pets? If so tell us about them?
We have a 6-year-old Morkie names Pippa Pippa is a small dog with a huge heart. She enjoys getting into mischief and barking at dogs 10 times her size! :) We also have a cat named Stipey-Stripe Sparkles Hissy-Hiss Marie Davis. Stripes (for short) is a well-mannered feline that enjoys sleeping and having staring contests with the humans in the house. Both animals love kids and have spent many hours sporting accessories and riding around in baby strollers.
What do you hope to teach your children?
We love experiencing new things and we hope to instill this love of life into the hearts of our children. The world has so many amazing things to offer if you are willing to get out there and explore! We love the spontaneity of life and making new memories together. We believe in raising our kids with the values that we live by. Honesty, integrity, kindness, and generosity are all traits that we hope to embed into the hearts and lives of our children.
Describe your neighborhood?
Our neighborhood is amazing! We live in an up-and-coming area of town with many other young families. Our children play and have grown up together. We are infamously known as "teacher street' as so many teachers live in our neighborhood. Our kids enjoy the freedom of childhood along with all the structure that comes with living among educators :) We live across the street from a brand new pool, splash pad, and park. We are confident knowing that our kids are safe when they are playing at the homes of their friends!
What will you tell your child about his/her birthmother?
We will tell our child that his or her birthmother was the strongest and most courageous person we have ever met! That she loved him so much that she chose the perfect family to raise him. We hope to have many pictures, stories, and personal anecdotes to share with our child, about this wonderful woman!
It's Daddy's day - what activity do you want to share with your child?
Daddy's day would consist of spending the day outdoors, enjoying nature. We might drive to a nearby lake and fish the day away, playfully competing over who will catch the most fish. We might collect rocks, leaves, or some pretty wildflowers to take home for mommy. We will learn about the different types of fish and what makes them 'bite' and how they live. We would, of course, stop for ice cream or snacks and drive home with the windows down as we enjoy the beautiful day!
What kind of education are you hoping to provide for your child - Private or Public?
Our child will attend a private, faith-based preschool. He or she will then attend the public school in our town. Lindsay teaches at the public elementary school and she enjoys taking our daughter to school and being able to see her throughout the day. We do live in an area where there are many educational opportunities available and we can adjust our plan if the need arises.    
How did you come to the decision of adoption?
Adoption is something that has always been in our hearts, but some of the common misconceptions about adopting made it seem out of reach. It wasn't until we began to struggle with infertility that we began to educate ourselves on adoption and came to the realization that it was an attainable dream for our family. We decided to discontinue further infertility treatments and pursue our journey of adoption.
What faith will you raise your child?
We are Catholic and will raise our children by the morals and values of the Catholic church.
What kind of a relationship do you hope to build with your birthmom through her pregnancy?
We hope to have a relationship built on trust and understanding. We hope to have open communication and work together to form an adoption plan that will benefit everyone, especially the child that we all love! We want to support her in any way we can as we all prepare for the arrival of the little one. This is something new to all of us, so we will learn and grow together as we move forward.
How did you meet?
We met at a stop light. . . really! We were sitting at a red light when Jessie struck up a conversation with Lindsay. We were immediately very drawn to one another. That night, we went our separate ways only to run into each other a few weeks later. The second time we met, we realized we had something special between us. We went on our first official "date" that night and have been together ever since. Looking back, we realize how happenstance it all was and feel so blessed to have found each other, even in an unconventional way!
What was your relationship with your parents like?
Lindsay: I truly value my relationship with my parents. They have always supported me in my endeavors, and their opinions are still a big part of my decision making process. I know how lucky I am to have them in my life, and to be able to talk to them on a daily basis. When I was younger, I didn't always like their rules, but now that I'm a parent, I respect and appreciate the boundaries they set for me. I definitely have some great role models and thinking about how they would handle certain situations guides me as I navigate the waters of parenthood!

Jessie: As a child and adolescent, I had a very strong bond with my parents. As the oldest child, I was always helping out with my younger siblings, and this came with much appreciation from my parents. They, supported my hobbies and always encouraged me to step out of my comfort zone to achieve new levels of success. As I have grown older and moved away from my parents, I try to stay connected with them as much as possible. We may not talk daily, but when we do, we pick up right where we left off. It is very important to me to live my life according to my values and to make them proud.
What attracted you to each other?
Jessie: Lindsay seemed to be very fun and energetic. She had the most beautiful eyes. As soon as we started talking, I knew that I wanted to get to know her better; and I am so glad that I did!
Lindsay: Jessie was very charismatic and pretty attractive too! Being around him made me feel safe and comfortable. 18 years later, he still gives me butterflies.
Please describe your personalities:
Lindsay: I am a very driven person. I know what I want out of life and am not afraid to go after it. My greatest joy is caring for my family. I am passionate about life and the ways that I choose to spend it. If I set a goal for myself, I don't give up until I have reached or surpassed that goal. I love to laugh and enjoy life as it is happening. I think it is important to go to bed each night knowing that I did my best at work and at home that day.

Jessie: I am very hardworking and honest. My family is my priority and I am always striving to provide them with the life they deserve. I am good at solving problems as I don't rush into things. Instead, I take my time and think each situation through. I am diplomatic when faced with adversity. I take pride in my accomplishments and am always thinking about the future and how to reach my goals.
What are your hobbies?
Lindsay: I enjoy reading and cooking. I love to sit outside on a warm day and get lost in a book. Cooking has become a big part of my life as well. I enjoy trying new recipes and making our favorite dishes for my family. Traveling is another one of my favorite activities. I love to travel to new places and experience new things with Jessie and Kinsley. My favorite thing to do on a Nebraska evening is to sit out on the deck and watch the sunset.

Jessie: I enjoy golfing, hunting, and fishing. I truly enjoy spending time outdoors, in nature. After a long week, a quiet morning on the golf course or the lake is just what I need. It is a joy to share these hobbies with my wife and our daughter as well. As a family, we love to travel around the country and experience new places, restaurants, and cultures.
When you close your eyes and see yourself holding your precious baby in your arms what are your thoughts regarding the birthmother?
So many emotions are present when I picture this moment. I feel so much love, gratitude, respect, and awe for the birthmom who chooses me to mother her baby. I want to spend every moment and make every decision with her in my heart. The bond between a mother and a child is like nothing that can even be explained and I will always remember the sacrifice she made for her child.
How will a child enrich your life?
We love children. We have so much love and so many exciting plans for our family that we can't wait to share with another child. Our home is filled with love and laughter. Adding another child to the mix will bring so much joy to our family. We can't wait to guide, teach, and love a new baby!! A new baby in the family will not only enrich our lives, but also the lives of our extended families. This is something we have dreamed about for a very long time!
Why did you each choose the career path you decided on?
Lindsay: I love kids. I love watching kids learn and grow. Choosing a career path was never much of a question for me. I always knew that I wanted to be a teacher. My mom will tell you that I used to line up my stuffed animals and teach and read to them. I am blessed beyond measure that I get to wake up, every day, and do what I love.

Jessie: I began my career as a service specialist for center pivot irrigation. I am a natural problem solver, so I enjoyed the challenge of taking a machine that didn't work and getting it going again. This led to several advancement opportunities. Eventually I became the manager for an international irrigation sales and service company. I am still doing what I enjoy, solving problems and helping people.

We have an extensive database of families that are currently waiting for the opportunity to adopt your precious baby.

CONTACT US TODAY
FOR YOUR FREE
NO OBLIGATION CONSULTATION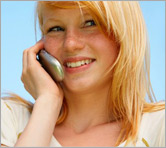 For Your FREE No-Obligation
Consultation1-877-550-3770

REQUEST A FREE ADOPTION INFORMATION KIT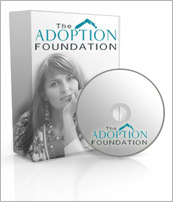 Your information is confidential.
Information will be mailed in an unmarked envelope.
Financial Assistance (as allowed by state law)
Information about our Free Housing for Birthmothers