Jason and Amy
We want to thank you for making this life changing decision that is both brave and selfless. We imagine that this must have been the tougher of your many options. It speaks volumes, however, about your love and dedication to this beautiful, young life.
Describe your childhood:
Amy: I was the middle of three girls, raised by two elementary schoolteachers in a simple middle class neighborhood. The five of us spent a lot of time together as a unit. We worked together to prepare meals, tidy up the home, and ate meals at the family dinner table. We attended church on Sundays and had family vacations each summer. Even today, we sisters are best friends and are in close contact with our parents.

Jason: I was the youngest of three children. My two older sisters & I grew up in a close knit family with loving parents. My mother was a stay home mom while my dad owned/worked at a car paint and body shop in Georgia. I was very active in sports and was always supported by my parents. We attended church as a family unit and would vacation during the summer months.
Tell us about your home?
We live in a newly built home in a small, gated community. It has 4 bedrooms and 3.5 bathrooms. One of these bedrooms is for family or guests who visit. Our master bedroom has a sitting room where we will put the crib and nursery. The kitchen is the center of the home, with open access to our dining room and the living room with a fireplace. It is an open floor plan with lots of windows. Out front we have an old fashioned porch where we often spend quality time on big rocking chairs. The backyard is enclosed with an English garden fence and includes a screened in back porch, where we often share meals and conversation.
When you have a 3-day weekend, what do you like to do?
On 3 day weekends, we either have "catch-up weekends" or small adventure weekends. On catch-up weekends, we get take-out food and watch a relaxing movie. The next morning, we drink coffee and read the paper and have breakfast. We catch up on errands, like grocery shopping and taking care of the lawn, exercise, then grill out in our backyard. On Sunday, we go to church, catch up on more errands, and reserve the late afternoon and evening for quality family time. On adventure weekends, we drive to the beach or mountains (only 2 hours drive from us) and enjoy each other and the beautiful outdoors.
Do you have pets? If so tell us about them?
No
Describe your neighborhood?
We live in a gated community, minutes away from a military base. The neighborhood itself is small, only 2 main streets, where neighbors wave as you drive or walk through. People take great pride in their homes with an active neighborhood association. Most homes have children and lawns are well kept with lots of flowers and warm landscaping. People enjoy taking walks through the neighborhood with their children and pets and stop to talk to neighbors.
What will you tell your child about his/her birthmother?
We will tell our child that their birthmother was a brave person who loved her child in ways that words cannot describe. She made a selfless and difficult decision to ensure the best future for her child.
It's Daddy's day - what activity do you want to share with your child?
I would like to spend the day with my child outside doing something active. Camping, biking, or swimming is a great way to connect with your child and have fun creating new adventures.
What kind of education are you hoping to provide for your child - Private or Public?
We want our child to attend a school that is small to medium in size with teachers that are personally invested in the children's education. It should be a place that is safe and that children look forward to attending each day. These are the requirements we are looking for. We have saved money for our child's education, whether this is in the public or private school system.
How did you come to the decision of adoption?
We have always known that we were called to be loving parents. After attempting to conceive naturally, and then through fertility treatments, we did not give up. It became clear to us that the next step in creating our family was through adoption. We believe this was meant to be the ultimate plan for us and our family and are blessed to have this opportunity.
What faith will you raise your child?
We will raise our child to be Christian.
What kind of a relationship do you hope to build with your birthmom through her pregnancy?
We are in this journey together. We hope to have a two-way relationship of being open and honest. We look forward to supporting the birthmother through her pregnancy and making her feel at ease.
How did you meet?
We met on a christian website. We took our time dating and found that our love and respect for each other grew daily. After a year, we got engaged. We got married a year later.
What was your relationship with your parents like?
Amy: My parents were very involved with the upbringing of the three of us girls. Both teachers, they raised us with firm guidance and unconditional love. They were our champions who showed us that we were always safe and very loved.

Jason: I was blessed with the best parents. I was raised with a balance provided by my mom and dad. They created a beautiful home for me and my sisters through their dedication, and love towards us. My mom and dad are my heroes and remain and big part of my life.
What attracted you to each other?
Amy was attracted to the fact that Jason is a happy, confident, strong person who treated her with gentle love and respect. Amy's beauty attracted me to her at first, her kind and gentle heart made my fall in love with her.
Please describe your personalities:
Amy: Nurturing, caring, honest, humble, full of inner strength

Jason: Humble, caring, and always pulling for the underdog
What are your hobbies?
Amy: Cooking, drawing, hiking, studying languages.

Jason: Biking, swimming, running, camping, and wrestling

Together: We enjoy travelling, swimming, running, camping, and drinking our morning coffee together.
When you close your eyes and see yourself holding your precious baby in your arms what are your thoughts regarding the birthmother?
I feel an indescribable sense of gratitude that she made it possible for me to be the caring mother that I know I was called to be. Also I feel an enduring bond with her that we both had a vital role in creating a healthy, happy child.
How will a child enrich your life?
We have an endless amount of love for each other and want to share this with a child. Having a child will make our family complete. We want to guide and develop a healthy, productive, loving person, who will give back to society and have a loving family of their own.
Why did you each choose the career path you decided on?
Amy: As a small child, I was drawn to care for my little sister, and even my older sister and parents. It just felt natural and fulfilling. Being a doctor lets me do that each and every day. When I can help a person's pain or fear subside, or even simply provide support through a difficult time, it makes me feel good deep inside. I chose to practice medicine in the Army because I can provide for everyone, regardless of income or insurance. And equally as important, I can do my part to ensure the freedom and security of the greatest country in the world.

Jason: I have always looked up to my dad, occasionally my dad would tell me stories about his time in the military. When I graduated high school I needed to fulfill the fantasies of being a soldier and the challenges of the military life. After enlisting and completing basic training I realized it was a fit for me, and decided to make it my career.

We have an extensive database of families that are currently waiting for the opportunity to adopt your precious baby.

CONTACT US TODAY
FOR YOUR FREE
NO OBLIGATION CONSULTATION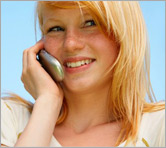 For Your FREE No-Obligation
Consultation1-877-550-3770

REQUEST A FREE ADOPTION INFORMATION KIT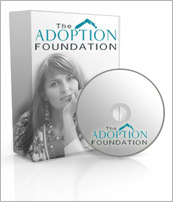 Your information is confidential.
Information will be mailed in an unmarked envelope.
Financial Assistance (as allowed by state law)
Information about our Free Housing for Birthmothers