Jared and Elizabeth
We are very excited for your baby to be a part our family. We will be the best parents we can and provide your baby the best home possible. We hope you will find comfort and happiness knowing that your baby will be loved and cherished.
Describe your childhood:
Liz: Fun and full of activities and opportunities. I grew up in a large family of 11 people. My family was very involved in music. I play classical violin, viola and piano. I also play the guitar, mandolin, and fiddle. My family had a bluegrass band and we performed for many events, parties, and competitions. My sisters and I had a string quartet and we would play for weddings. We went camping a lot during the summers as a whole family. I was active in sports and played basketball and volleyball. I shared a room with my younger sister and we were best friends in high school. My family also would go boating and water skiing. We did everything together as a family! Holidays were always so much fun because my parents made it fun. We would have game night every Saturday night. I had a great childhood!

Jared: I was the oldest of nine kids. My parents supported me and my siblings in music and sports. I played the violin and piano growing up. I did karate, soccer, and baseball with my brother. My parents strived to give us opportunities to try new things. My mom got us used skis and made us coats one year for Christmas so we could go snow skiing. Each week we held Family Home Evening. It was a time that we got together as a family and talked about values and standards. We would play games and have fun together. Each summer we went on a family vacation: Disneyland, Knotts Berry farm, camping, and visiting grandparents.
Tell us about your home?
Our home is fun and inviting. We were able to design it to fit our family's needs. We have a large play room with a slide, ping pong table, and swings hanging from the ceiling! We enjoy hanging out in our large kitchen and cooking together. We have a large backyard with lots of grass and trees. We have a swing set and trampoline with a large sandbox underneath both. We enjoy eating dinner outside in the summertime. I like to decorate our home with lots of pictures of our family. I feel like it tells our story to those who come and visit. Our kids also love to look at them. We strive to have peace and love in our home. Jared and I don't yell at each other or our kids and we teach them to do so as well.
When you have a 3-day weekend, what do you like to do?
During the summer we like to go camping, hiking, or kayaking. We also hang out at home and work on projects together. Sometimes we'll go to the petting farm or go visit someplace new. Memorial day weekend we have a tradition of riding our bikes to IHOP as a whole family for breakfast. Labor Day weekend we go camping with our extended family... and usually get rained on every year! It's tradition so we keep doing it! Crazy :)!
Do you have pets? If so tell us about them?
No, just cute kids.
What do you hope to teach your children?
We want to teach our children good morals and standards and to respect themselves and others. We want our children to be happy and we strive to teach that by example. We want our children to have a love of life. Hard times will come, but when you are positive and look for the good in life, you will find it. We want them to do well in school and will support them in what they want to do. We hope to teach them music and to be physically active. We want our children to serve those around them; in their family, neighborhood, and community. Service brings blessings.
Describe your neighborhood?
We live in a family neighborhood with a park and lots of trails to walk/bike/hike on. We live in a cul-de-sac and have great neighbors.
What will you tell your child about his/her birthmother?
That she loved them. She had faith and courage and was selfless in giving her baby the best chance in life.
It's Daddy's day - what activity do you want to share with your child?
I want to teach them how to walk. It's so neat to see their little faces light up when they start to do things on their own. I want to help them learn to ride a bike. I like to be involved with their homework and helping them be successful in school. I want to teach them how to wrestle and have pillow fights. I love chasing them around the house and hearing them squeal and laugh!
What kind of education are you hoping to provide for your child - Private or Public?
Our children are in public schools and charter schools. We are involved in their schooling and each year we get to know the teachers well. We want all of our children to have the opportunity to go to college.
How did you come to the decision of adoption?
We knew our family wasn't complete. We want more children but didnít think Liz could go through another pregnancy. We strongly felt like adoption was the direction we were to go. We discussed it as a couple and then as a family. Our children are so excited to adopt. They want more siblings!
What faith will you raise your child?
LDS
What kind of a relationship do you hope to build with your birthmom through her pregnancy?
A trusting and supportive relationship. We'd like to get to know her and know of her hopes and dreams for her baby. Even though we don't know her yet, we have a love for her.
How did you meet?
In college. Jared was friends with my older brother and sister. We went water skiing together and hung out a lot. He told me he liked me and I told him he wasn't really my type (ouch). I told him I still wanted to be friends though. After a couple of months, he became my best friend and I realized he was everything I wanted and needed in a spouse. I've been smitten ever since. We enjoyed hanging out and talking with each other. I looked forward to seeing him everyday. He's still my best friend and I still look forward to spending time with him each day!
What was your relationship with your parents like?
Liz: I was close to my parents. They were loving and supportive. We did everything as a family but they also gave us one-on-one attention. They were involved in my music. They practiced with me almost every day. My dad came to almost all of my sports games. My mom tried hard to come to them but she was also taking care of the rest of my family. Completely understandable. My mom taught me how to sew and loved all of the little trinkets I would make for her. She made me feel special. My parents took me out on a date for my birthday every year. It was just me and them. Those are some of my favorite memories.

Jared: My parents were loving and helped me grow into the man I am today. They set a good example for me on what a marriage should be like. They loved me and gave me many opportunities to learn new things. I would talk with them often and they would listen to whatever I had to say. That meant a lot to me growing up. I was close with my dad. He would take me on short business trips with him and we'd get to enjoy fun things together.
What attracted you to each other?
Jared is smart, funny, and had a great smile! He never yells or loses his temper. He's dependable and I knew he would provide well for his family. He became my best friend. We like to talk and hang out with each other.

Liz is cute, fun, athletic, and full of life. She is very musical. She is a very kind and thoughtful person. I knew she loved children, seeing her with her younger brother and sisters.
Please describe your personalities:
Liz: Happy, hard working, outgoing, patient, fun, steady, peace maker. I'm a checklist person and like to get things done. I enjoy serving and helping people.

Jared: Hard working, good sense of humor, realistic, positive, even temper, supportive. Likes to tell 'dumb' jokes to make the kids laugh. Doesn't yell or get angry.
What are your hobbies?
Liz: I enjoy running, reading, cooking and baking, gardening, sewing, music, and building things. I like to make wedding cakes and birthday cakes. I like to sew a lot. I've made a baby quilt and a Christmas stocking that matches the quilt for each of my children. I also like to make lots of costumes. It's fun to dress up! I love to go walking/hiking with Jared. We enjoy going on dates with each other and on vacations (just the two of us). We enjoy playing games together and just sitting and talking. Jared and I enjoy playing music together. He will often accompany me on the piano when I play my violin or viola for a recital or concert.

Jared: I enjoy running, reading, studying Hebrew and Greek, playing tennis and biking. I enjoy spending time with Liz whether it's taking her out on a date, going to Hawaii, or just being with her. I enjoy working in the yard together with Liz and the kids and like to do projects together. We enjoy playing games together as a couple and as a family. We love to go for bike rides together around our neighborhood. We enjoy kayaking and camping as a family.
When you close your eyes and see yourself holding your precious baby in your arms what are your thoughts regarding the birthmother?
I think about what courage and love it took to come to the decision of giving her baby up for adoption. I wonder what the future holds for her. I wish her happiness. I hope that she can feel peace and know that we love her and will cherish and love her baby beyond what words can tell.
How will a child enrich your life?
I enjoy so much being a stay at home mom. It's not easy, but it has been so worthwhile. One of my favorite quotes is "Anything beautiful takes work." A beautiful family takes a lot of work, love, patience and a good sense of humor. I've always wanted a large family. I get a lot of comments when I'm out in public, but I reply to people that I love my life and my children. I often hear, "You've got your hands full." To which I reply, "Isn't it wonderful?"
Why did you each choose the career path you decided on?
Liz: Ever since I was a little girl I knew I wanted to be a mom and have a large family. My mother was a great example to me - she had 10 kids. I've never regreted or felt less of myself for being a stay at home mom. I love it.

Jared: I enjoyed math, chemistry, and physics and I decided to major in Chemical Engineering. I went on to get a Ph.D. in Chemical Engineering with a bio medical emphasis. After graduate school, I received a job with a medical device company. I have worked for that company for almost 13 years and am now a business leader. It has been a very successful and fulfilling career. I enjoy knowing that what I do at work is saving lives.

We have an extensive database of families that are currently waiting for the opportunity to adopt your precious baby.

CONTACT US TODAY
FOR YOUR FREE
NO OBLIGATION CONSULTATION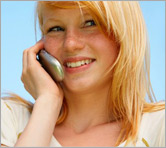 For Your FREE No-Obligation
Consultation1-877-550-3770

REQUEST A FREE ADOPTION INFORMATION KIT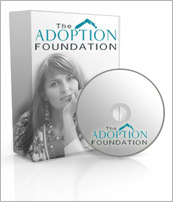 Your information is confidential.
Information will be mailed in an unmarked envelope.
Financial Assistance (as allowed by state law)
Information about our Free Housing for Birthmothers