Kyle and Leslie
This is a brave and selfless act, and we know you are not coming to this decision lightly. We are humbled at your consideration. Right now, we are a small family of three. Kyle, my step-daughter Annalise, and I welcome the chance to expand our small family.
Describe your childhood:
Leslie: Very typical. I was very lucky in that I got to grow up travelling, my mom had the bug!! As a teen, it was my house that my friends always hung out at. Lots of slumber parties, obnoxious girls, pizza, and laughter.

Kyle: My childhood was not too dissimilar from others. I loved playing in the dirt, climbing trees, going on biking adventures, and playing way too many video games!! I was pretty geeky then, suppose I am now as well!! But I have many fond memories of my childhood and my great parents who nurtured me and guided me to adulthood.
Tell us about your home?
We live in a 3 story townhouse. It's a very quiet community - we border a reserve Army base on one side. We have 4 bedrooms, and a small backyard. We have a portable basketball hoop and tether ball that we put out front for Annalise and the neighborhood kids. We are within bike riding distance to several parks, the local subway system, restaurants, and schools.
When you have a 3-day weekend, what do you like to do?
Adventures! We are lucky enough to live near the beach, the mountains, the city, amusement parks, and everything in between ! We love to be outside playing, scoping out new restaurants or activities, and really taking advantage of everything our area has to offer.
Do you have pets? If so tell us about them?
No
What do you hope to teach your children?
How to love, succeed, and have a wonderful life.
Describe your neighborhood?
Very suburban. Lots of families, parks, schools, activities.
What will you tell your child about his/her birthmother?
That she was a very brave woman, who loved you very much.
It's Daddy's day - what activity do you want to share with your child?
Bike ride on an excellent trail!
What kind of education are you hoping to provide for your child - Private or Public?
Private
How did you come to the decision of adoption?
After much consideration and discussion we felt that this would be the best way to start building our happy family.
What faith will you raise your child?
Christian
What kind of a relationship do you hope to build with your birthmom through her pregnancy?
We want it to be as positive as it can. We can't imagine how difficult of a decision this is for the birth mom, and anything we can do to make it easier, if possible, we will. We want her to be secure in the knowledge that we intend to do everything we can to give a child unconditional love and opportunities.
How did you meet?
Online - the first date was pancakes and playing dress up in the Halloween section at a party store. Sealed the deal !
What was your relationship with your parents like?
Leslie: My dad died when I was 5. I remember though, that he was the parent who was always outside watching the neighborhood kids play. He always brought his chair out, and the older kids would sit and talk with him while the rest of us played in the street. My mom and I are super close, always have been. She made it clear she is my mother first, then my friend. She instilled in me a love of travel and adventure, responsibility, and you need to giggle through life.

Kyle: My mother and I have a lot more in common than my father, but I have a very solid relationship with Dad. He has taught me the value of hard work, integrity, and honesty. My mother is a very cheery lady, but we were always taught and shown that Mom's cheeriness would vanish if provoked!
What attracted you to each other?
Leslie: I knew instantly that I would marry Kyle. His smile and absolute silliness won me over in a heartbeat. As we grew to know each other better, I realized that he is a true gentleman. He's very strong, with a big heart.

Kyle: I was immediately attracted to Leslie. Her high spirit and cheery disposition were welcomed virtues. She had me after that first online wink!
Please describe your personalities:
Leslie: Type A, but always willing to cut loose. Very in touch with my dorky side - I rock it ! Love to laugh, and I've never met a stranger.

Kyle: Very cheery, motivated, and extremely goofy!! I love laughing, even at my own expense!!
What are your hobbies?
Leslie: Boxing, cardio kick boxing, reading, movies, shows, and adventures/trips. I love planning vacations…sometimes I love the planning more than the actual trip ! If there is something cheesy happening, I am all for it! We are lucky to have family and friends all over the country, as well as close friends in England, and I love to travel.

Kyle: Collecting old baseball cards, running, bike riding, and I am a huge movie buff!! I enjoy traveling and going on adventures with my wife and daughter as well playing basketball, tether ball, and ice skating!!
When you close your eyes and see yourself holding your precious baby in your arms what are your thoughts regarding the birthmother?
Incredible, never ending gratitude.
How will a child enrich your life?
A child will enrich our life by providing us yet another reason to consider ourselves blessed. This child will be loved, taught, and guided through life; this in itself is very enriching.
Why did you each choose the career path you decided on?
Leslie: I fell into it on accident. I was in college to become a teacher. I was working at an afterschool program for kids, decided it wasn't for me (although I suspect that had more to do with the policies of that specific program than anything else). I took a semester off of school to travel, went back to college, and changed my major to Sociology, with no real plan of what to do after I graduated. In order to graduate, I had to complete an internship, which I did with a domestic violence agency I worked and volunteered with in high school. I was assigned to a local police department, working in the domestic violence unit. I decided that law enforcement was my path, and after a short stint as a Community Service Officer and Police Officer, dispatching was the place for me. I have been doing that for almost 10 years now, and I have no plans to change careers.

Kyle: I chose the military because I wanted to ensure my college would be taken care of. After I got out of the Navy in 2002, I went to school until January of 2004 and decided that I wanted to not only finish school, but I wanted to complete my 20 years of military service as well. I currently have three and a half years remaining until I retire.

We have an extensive database of families that are currently waiting for the opportunity to adopt your precious baby.

CONTACT US TODAY
FOR YOUR FREE
NO OBLIGATION CONSULTATION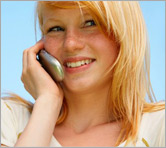 For Your FREE No-Obligation
Consultation1-877-550-3770

REQUEST A FREE ADOPTION INFORMATION KIT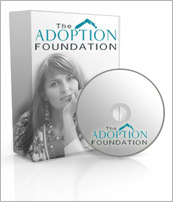 Your information is confidential.
Information will be mailed in an unmarked envelope.
Financial Assistance (as allowed by state law)
Information about our Free Housing for Birthmothers