William and Becky
Words cannot express our gratitude and amazement of your courage and strength during this time in your life. We are eternally thankful and humbled that you have chosen to provide a couple with something that nature could not, a child of their own. For us the decision to adopt was quite natural, as after 11 years of marriage we have not been able to conceive a baby. Three years ago we adopted our little angel Ali. She has been perfect addition to our lives, and we are looking forward to next perfect addition. We truly believe that this is how God intended us to have children and to have our family grow. You are the link, you are our hero.
Describe your childhood:
Becky: My childhood was very happy and satisfying. I was raised by my mom who worked full time but she always made time for the little things like helping with homework or having a snowball fight and always remembered to give me lunch money. The holidays were especially happy for me. We didn't have a lot of material things but I always got exactly what I wanted for Christmas.

Jake: I was the oldest of five children in my house. We took many vacations camping and exploring the outdoors. I have nothing but fond memories of my childhood.
Tell us about your home?
Our home was built in 1948 by Becky's grandpa and great-grandpa. We have remodeled the inside and put our own personal touches in it. It's not a big house but it's all we need. It has three bedrooms and one bathroom. It has a two-car garage, a fenced yard and a covered patio that is great for barbecues in the summer months.
When you have a 3-day weekend, what do you like to do?
Our first choice would probably be camping. We also like to just get away in a hotel for a weekend just to relax and get some family time without feeling like we should be working on something at home.
Do you have pets? If so tell us about them?
Yes we have two dogs and a cat. Our dogs, Maggie and Major are two yellow labs from the same litter. They are about seven years old and are great with kids. Maggie loves to play ball and Major lives for treats. Our cat "Buttercup" is the newest addition to our family. She thinks the dogs are her best friends but they seem to just tolerate her when she's outside.
What do you hope to teach your children?
We want to teach our children that it's the little things in life that matter. Money isn't everything and most importantly treat others the way you want to be treated. Try to be kind and honest with everything you do.
Describe your neighborhood?
We live in the old part of a growing town. Our neighbors range in age from little kids to elderly couples. We have several parks in walking distance and the mountains are ten minutes in any direction.
What will you tell your child about his/her birthmother?
When the time is right we will tell them how very brave and courageous their birthmother is. We will tell them that she loved them so much that she was willing to make the most courageous sacrifice.
It's Daddy's day - what activity do you want to share with your child?
I am a huge sports fan and have great memories of playing golf, soccer and baseball with my dad so hopefully I can create some of those great moments with my kids by either taking them to games or teaching them how to play different sports.
What kind of education are you hoping to provide for your child - Private or Public?
Public education is the only feasible option for us. Hopefully we can supplement our children's education by traveling and having them experience things on a more personal level.
How did you come to the decision of adoption?
After almost ten years of trying to conceive on our own, we both knew that fertility treatments was not a road we wanted to go down. For us adoption was an obvious decision. We both feel this is the way we are meant to grow our family.
What faith will you raise your child?
Christian
What kind of a relationship do you hope to build with your birthmom through her pregnancy?
Since every adoption situation is different this is a little difficult to answer. We are open to phone calls, emails or letters and would offer moral support as needed. If she doesn't want any relationship we would respect that as well.
How did you meet?
We met when we worked together about thirteen years ago. We were attracted to each other right away but it took a few months before we started dating and the rest is history.
What was your relationship with your parents like?
Becky: My relationship with my mom has always been really good. We live very close to each other and don't go more than a couple days without seeing or talking to each other. She is one of my best friends. I have not seen my father since my parents got divorced when I was six years old.

Jake: I was always a Daddy's boy growing up. When I was a teenager my mother and I didn't see eye to eye. The older I get the closer I get with my mother and feel that I now have a great relationship with both of my parents.
What attracted you to each other?
Jake was the one who always had the womens' attention and Becky was going to prove to him that he wasn't that special. Well, she was wrong. He was that special one who loved the fact that she was blunt and told things the way they were and she loved the fact that he could make her laugh even when she didn't want to.
Please describe your personalities:
Becky: I am well-grounded, loving, caring and not afraid to express my opinion.

Jake: I am out-going, fun-loving and adventurous. I always see the good in people.
What are your hobbies?
Becky: I love to cook. I like to be in the kitchen, left alone to create something amazing, hopefully. I love to go fishing but I refuse to handle the fish so I have to take my husband with me in case I catch one. I like to garden. We love to go camping and golfing together. As a family we like to go sledding or ice skating in the wintertime.

Jake: I also love to cook, but love to eat more. I love everything sports from watching and playing to discussing and debating. I like designing and building things for my family. Spending time with my family outdoors is what I love the most.
When you close your eyes and see yourself holding your precious baby in your arms what are your thoughts regarding the birthmother?
What an amazing person she is. How very brave and courageous she is.
How will a child enrich your life?
After adopting our daughter three years ago it made us realize that we have more love to give. We want another child to make memories with and watch them grow into the wonderful person they're meant to become. We would be so very lucky to experience that again. This is the wonderful and sometimes crazy life we have always wanted.
Why did you each choose the career path you decided on?
Becky: Retail was not the path that I had dreamed of in school. I got a job right out of high school in retail while I tried to decide what it was I wanted to do. After many months of working and moving up and getting hourly raises I stayed with it. Almost eighteen years later it has proved to be a blessing. My job allows me to stay home with my kids when my husband has to work so that they will not have to be put in daycare. This is the most important thing to us.

Jake: I got a job just out of high school installing commercial satellites and enjoyed the work. After various jobs installing tv and audio equipment I decided to find a more stable job in the industry.

We have an extensive database of families that are currently waiting for the opportunity to adopt your precious baby.

CONTACT US TODAY
FOR YOUR FREE
NO OBLIGATION CONSULTATION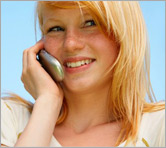 For Your FREE No-Obligation
Consultation1-877-550-3770

REQUEST A FREE ADOPTION INFORMATION KIT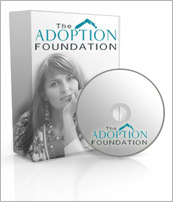 Your information is confidential.
Information will be mailed in an unmarked envelope.
Financial Assistance (as allowed by state law)
Information about our Free Housing for Birthmothers