Brad and Gina
We are Brad and Gina from California. We are honored that you are taking the time to get to know us. We understand that this may be an uncertain time for you and it is with warm, heartfelt emotion, that we say how courageous you are to consider this journey.
Describe your childhood:
Gina: I have many fond memories of my childhood! My most memorable ones are with my sister and I spending time with our friends and family in nature and enjoying simple pleasures such as time together cooking or baking. I grew up mainly in Washington State. It was not uncommon to find me climbing trees, riding horses and helping my friends with their farm duties! My family moved often for my fatherís job, but we always had family and extended family nearby. I have fond memories of spending quality time with them. We enjoyed our time together as family venturing out into new areas visiting parks, zoos, or museums or spending time at home cooking together.

Brad: I grew up in a quaint and friendly neighborhood. There were lots of kids and we often walked to school together. My younger brother and I attended a Christian school. Throughout my childhood, I was active and usually outside playing with my friends. My brother, friends, and I had adventures riding our bikes around town and swimming at the local pool. As I grew older, my interest turned to competitive running, while my brother found his interest in theater. My parents always made it a priority to attend as many after-school events as possible to provide support for the both of us. I had many friends while growing up and still keep in regular contact with my 7th grade teacher!
Tell us about your home?
We have a bright, warm and welcoming 5-bedroom and 3-bath home that has been recently remodeled. The heart of our home is our great room with a large kitchen, family room, and dining room that spills out to the back yard with large floor to ceiling French doors. We have a large, grassy backyard with multiple fruit trees and a small organic garden with a special area for small hands to plant seeds! We have plenty of room for bikes, campfires or just plain fun for tromping around. Our home is the gathering place for play dates, parties, and neighborhood kids!
When you have a 3-day weekend, what do you like to do?
We love to camp and spend time in nature and look forward to símores on the campfire in our backyard. There are several hiking areas near our home with fantastic views of rolling hills and space for pure inspiration. We are fortunate to be centrally located in California with great weather and just a short drive to either the beach or to the mountains for skiing. Whatever we choose, it will be done together as a family. Extended family is nearby and our three day weekends tend to end with a BBQ with family or close friends.
Do you have pets? If so tell us about them?
We have two, well-tempered cats: Hannah and Astrid. They are 2 years old and are accustomed to children in the house. They tend to be active participants, ready to get a head scratched or give a little kiss. They will be excited to show the baby around the house!
What do you hope to teach your children?
We want to raise our child in a loving, safe, and supportive environment. We want to nurture our child's creative side and support him or her to explore and develop his or her individuality. We cannot wait to teach our child how to build an appreciation for nature, our environment, and expose him or her to cultures of the world.
Describe your neighborhood?
There are several kids in the neighborhood and new parents moving in frequently. We live 3 blocks from a prestigious elementary school and 6 blocks from a very large park. Nearby is a hiking trail which has a kid-friendly farm and every spring they have new baby goats, pigs, and sheep!
What will you tell your child about his/her birthmother?
We hold birth mothers in high-regard and have a tremendous amount of respect for the plan and journey they developed for their child. We are committed to sharing with each of our children their own adoption story as well as help them understand how placing them for adoption was courageous and done out of complete love and sacrifice. We will be open with our children and we will share the special details and circumstances that the birthmother is comfortable in sharing.
It's Daddy's day - what activity do you want to share with your child?
Our day would really depend on our daughterís interest. If that means learning about tigers, then weíre off to the zoo! If there is an interest in art, then weíre headed to the local crafts shop. Ready for fresh air? No problem, Iím strapping on my carrier, and weíre going for a hike at the local Open Space Preserve. Of course, Daddy will be ready to carry my little tyke when she runs out of steam. Itís all about expanding horizons and helping my child discover what is interesting in the world around them.
What kind of education are you hoping to provide for your child - Private or Public?
We have not determined 100%, as we reside in an area with highly-rated public schools. However we are actively exploring private schools that may offer better learning opportunities Education is very important to us. We feel that children need a program that offers a balance to learn in both structured and unstructured environment as well as a balance of academic, arts, and music. We also feel that education should provide learning and development that works best for each child.
How did you come to the decision of adoption?
After many years of attempting to start a family, we came to the realization that having a family was more important to us than actually getting pregnant. We looked at many alternatives and ultimately felt that adoption was the right choice for us.
What faith will you raise your child?
Christian
What kind of a relationship do you hope to build with your birthmom through her pregnancy?
We would be privileged to get to know her during this time, as well as learn what she desires most for her child. We want to build a strong relationship so she will feel completely comfortable in placing her baby in our care. We want her to see who we are as genuine people so she will know how well her child will be loved, nurtured and grow in a financially secure, safe, and tremendously happy and positive environment.
How did you meet?
We met while attending college. Brad first noticed Gina on campus, when she had just transferred from a community college. Even though we both had different majors, we found ourselves sharing a challenging computer science class. After many study sessions, we found ourselves spending more and more time together long after the semester ended. Our relationship grew based on a common passion for being outdoors. The shared passion grew into an incredible love for each other with a relationship based on honesty, generosity, and a deep respect for each other.
What was your relationship with your parents like?
We both came from parents that were loving and nurturing. We were lucky enough that our mothers were able to stay at home while we were growing up. We both felt that our homes were safe, tender and full of fun.
What attracted you to each other?
Brad was immediately attracted to Gina by her beauty. The attraction went beyond her appearance. For Brad, it was Ginaís unfaltering honesty, humor, disarming laugh, and complete independence in defining the path she wanted to take in life. For Gina, she was attracted to the guy who sat in front of her in programming class with broad shoulders, unsuspecting that heís been trying to get her attention for 3 months. The relationship grew naturally from friendship. Gina admires Bradís intelligence, thoughtfulness and kindness, ambition, as well as generosity and respect to others. Even today Brad and Gina co-share responsibilities in a leadership position for a local non-profit.
Please describe your personalities:
Gina has what I would call a very strong spirit. She has a way of looking at problems and imagining possibilities without boundaries. Gina is truly a caring person, who sees the best in a situation, and has a positive outlook on the world. She has a love for being outdoors, getting creative in arts and crafts, and is willing to try any adventure once. Gina is a very nurturing mom. She looks forward to reading bedtime stories and tucking our children in every night. Gina brings an infectious excitement that I know will inspire our child's own passions.

Brad has a great sense of humor. He is loving, kind, and gentle. When our family pet had surgery, he was extremely attentive and lost sleep ensuring her comfort. He is just as attentive as a father. Brad loves the outdoors and takes amazing photographs of nature. He is committed to family and can't wait to teach our all our children everything his father taught him about gardening and nature. He can hardly wait for new baby to share all the outdoor fun! I know that our children will look up to him as I do because of his devotion, strength and compassion
What are your hobbies?
Gina: Cooking, baking, reading, hiking, swimming, drawing and doing arts and crafts with the kids. Our home is full of kids from school and neighborhood. Cooking and baking are soothing, especially since I really care about what our family eats. Brad really enjoys gardening and growing several rare varieties of fruits which is a great compliment to the fact that I enjoy taking natureís simple, organic, goods and putting them into our meals and desserts. As a family, we enjoy being active and spending time in nature. Often youíll find us outdoors at nearby nature trails and visiting the local farm.

Brad: Gardening, hiking, swimming, reading. I spend quite a bit of my time in the garden. Unlike traditional gardeners, I grow rare fruit trees that the family loving calls Frankenstein trees, because they have bandages and 1 tree can grow 5+ different types of fruit. Gardening and hiking are hobbies that keep me connected to nature and give me a greater appreciation for a world beyond iPads, DVRs, and other gadgets. For regular exercise, you can find me at the pool, swimming 1.5 miles.
When you close your eyes and see yourself holding your precious baby in your arms what are your thoughts regarding the birthmother?
I would feel tremendous admiration and appreciation for her gift. My emotions would be completely mixed for the sadness of her loss and the joy of our familyís gain.
How will a child enrich your life?
Lucas and Mateo are also adopted. They have enriched our lives in so many ways. Every day is a gift and celebration with a magical view into his thoughts and perspective. We feel that our new family member will bring his or her own individuality to our lives and yet bring an additional perspective for this family. As a family unit, we grow together, learn together, and from each other. We gain an appreciation for the gifts given to us by genetics and by lifeís opportunities. Brad and I look forward to celebrate the uniqueness that our each of our children will bring to this family.
Why did you each choose the career path you decided on?
Gina: It is important for me to have a job that would be flexible, where I can work at home as often as needed, and leave work early to spend quality time with the kids. Family is my #1 priority and working for a family oriented company with a flexible job so I can spend as much quality time with my children, especially when they need me, is perfect.

Brad: Iíve always been fascinated with technology. I started working on core Internet technologies at a time when few people knew what the Internet was. It was an exciting time. As I progressed through my career I found that working in small companies that promote family and career fit my needs best. . As much as I enjoy my career, my family always comes first. I have a great level of flexibility with my job that allows me flexible hours, ability to work from home, and take time off when needed.



We have an extensive database of families that are currently waiting for the opportunity to adopt your precious baby.

CONTACT US TODAY
FOR YOUR FREE
NO OBLIGATION CONSULTATION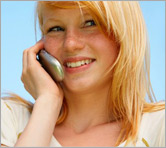 For Your FREE No-Obligation
Consultation1-877-550-3770

REQUEST A FREE ADOPTION INFORMATION KIT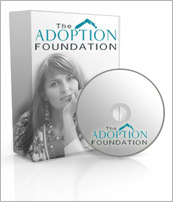 Your information is confidential.
Information will be mailed in an unmarked envelope.
Financial Assistance (as allowed by state law)
Information about our Free Housing for Birthmothers