Erik and Melanie
Thank you from the bottom of our hearts for the courageous decision that you are considering. Your selflessness will allow one of our dreams to come true. Know that the choices you make will allow your baby to have a full and complete life with parents that already have great love for your unborn child.
Describe your childhood:
Melanie: My childhood was fun. I have many fond memories of doing things with my mom and dad. I spent a lot of time outside, whether it was working in the yards with my dad, going to the park with my mom or playing with my friends, I always had a good time. We had dinner as a family most nights and took family vacations together. We began many holiday traditions that are still in place today.

Erik: My childhood was fun and interesting. I am the oldest of four siblings. We all used to play outside in the woods in our backyard. When it was time for dinner, my mom would ring the large farm bell and we would all come home and have dinner as a family. I got along well with my siblings and enjoyed being the big brother.
Tell us about your home?
Our home is warm and loving. We enjoy entertaining with family and friends. We live in a 3-bedroom home in a nice neighborhood. We have a large, fenced-in back yard with a deck and a playground. We spend a lot of time outside when the weather is nice playing in the sprinkler, swinging and sliding at the playgrounds and riding bikes. The inside of our home has a large dining room table where we all gather for large family meals. We spend time playing all over the house, building forts, putting together puzzles and having dance parties.
When you have a 3-day weekend, what do you like to do?
We are fortunate to have many 3-day weekends because of our work schedules. You may find us in our tent camping somewhere or spending time at the beach. Another weekend may be spent hanging out with family at a cook out. We travel back and forth from Wisconsin to California, so an extended weekend is great for that. Other times you may find us spending that extra day at home just hanging out as a family.
Do you have pets? If so tell us about them?
We do not have any pets in our home. We do enjoy watching the wildlife outside. We get visits from lots of birds and bunnies.
What do you hope to teach your children?
We hope to teach our children to always try their best in everything they do. We will teach them respect, responsibility and to have faith in God. We hope to show them that good things come to those who work hard.
Describe your neighborhood?
Our neighborhood is in a great location. We are close to many parks and close to the lakefront. There are numerous libraries, museums and a zoo close by. There are lots of kids in our neighborhood and many young families.
What will you tell your child about his/her birthmother?
We will tell our child that their birth mother did the most selfless thing by giving us such a wonderful gift. We will make sure that our child knows that his or her birth mother had only the best intentions them when she chose adoption. We will also let the child know specific things the birth mother tells us.
It's Daddy's day - what activity do you want to share with your child?
I want to do whatever our child wants to do. As long as we are spending time together, that is all that matters.
What kind of education are you hoping to provide for your child - Private or Public?
We are planning on Preschool and then private elementary school. Melanie is currently employed at a private school where our daughter will begin attending this fall. High School will follow and then college or military service if they choose.
How did you come to the decision of adoption?
We have both always known that we wanted to be parents and have children in our home. After an infertility diagnosis and much discussion, we decided that adoption would be the best way to bring a child into our life. We had a wonderful adoption experience with our first child and canít wait to do it again.
What faith will you raise your child?
We will raise our child in the Catholic faith. We attend mass together on Sundays and enjoy spending the rest of the day doing family activities.
What kind of a relationship do you hope to build with your birthmom through her pregnancy?
We are open to whatever the birth mother is comfortable with. We will be as open and honest as possible through this challenging but wonderful time. We would like to build a relationship based on trust and communication.
How did you meet?
We met on an online dating site. On our first date we talked for over four hours and have been together ever since.
What was your relationship with your parents like?
Melanie: I had a good relationship with both parents. My mom taught me many of the life skills that I still use today. She was always there after school to teach me things like cooking, cleaning, sewing and gardening. I spent time on the weekends with my dad since he worked during the week. We spent a lot of our time working in the yards and playing outside.

Erik: I didnít really have a relationship with my father, but have a great relationship with my mother and stepfather. I have many fond memories with both my mother and stepfather.
What attracted you to each other?
Melanie: I was attracted to Erikís smile and his funny personality. I also admired his deep love for his family and desire to have a family of his own.

Erik: I was attracted to Melanieís eyes, her smile, her laugh and also our shared interests.

Please describe your personalities:
Melanie: I am very outgoing and active. I have a stubborn streak that makes me both faithful and loyal. I am very organized and fun!

Erik: I am very outgoing and like to have fun. I am stubborn but also very loving. I have a great sense of humor and love to make people laugh.
What are your hobbies?
Melanie: I enjoy running, skiing, cooking and reading.

Erik: I like fishing, playing outdoor games like "bags," home brewing and grilling.

Together: We like to go camping and hiking. We enjoy playing games and exploring new places together.
When you close your eyes and see yourself holding your precious baby in your arms what are your thoughts regarding the birthmother?
I am thankful that there is a great person out there that was willing to give me the most wonderful gift in the world. I am hopeful that she is confident in her decision and knows that her baby will have a full and happy life.
How will a child enrich your life?
Our daughter has brought great joy to our family. We have enjoyed sharing all of our favorite activities (camping, hiking, running, playing games) with her and cannot wait until she has a sibling to share these things with as well. We canít wait to include our newest member in all of our great family adventures.
Why did you each choose the career path you decided on?
Melanie: I started teaching Sunday School when I was only 10 years old. I later worked in day camps during the summers and then started teaching preschool. That led me into elementary school teaching which is my current job. I have always known that I wanted to work with children and teaching allows me to do that every day.

Erik: I was in the Air Force for 6 years doing electrical work. When I got out I had the opportunity to work for a large cable company doing installs and customer service. I took this opportunity because it seemed like the work would be fun and interesting. It also gave me a chance to try something new.

We have an extensive database of families that are currently waiting for the opportunity to adopt your precious baby.

CONTACT US TODAY
FOR YOUR FREE
NO OBLIGATION CONSULTATION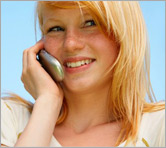 For Your FREE No-Obligation
Consultation1-877-550-3770

REQUEST A FREE ADOPTION INFORMATION KIT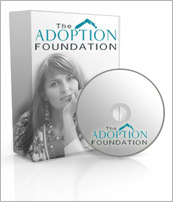 Your information is confidential.
Information will be mailed in an unmarked envelope.
Financial Assistance (as allowed by state law)
Information about our Free Housing for Birthmothers