Jennifer
God has provided the answer to my prayers with the opportunity of adoption. Being genetically related doesn't make you family; Love, support, trust sacrifice, honesty, protection, acceptance, security, compromise, gratitude, respect and loyalty is what makes you family.
Describe your childhood:
I grew up as an only child and always wanted to have a brother or sister. I was determined when I had kids to have at least 2, so they could always have a sibling to play with. My grandparents lived nearby and I was very close to them; I was very active with piano, karate, tap, ballet, band, flag corps, church, and had really good grades. My parents were always there for me and kept me busy, healthy, and active.
Tell us about your home?
I have a beautiful 1.5 story house that has 4 bedrooms, 4 baths, a family room, playroom, craft/scrapbooking room, piano room, and large kitchen. The nursery is all ready to be filled with a little one. I have a generator for when the lights/electricity go out which does not happen often, but I like to be prepared. The house has a large backyard with a tire swing; I hope to put a large swing set in the back yard as the baby's needs change. The front porch is large and has several rocking chairs and a swing to relax.
When you have a 3-day weekend, what do you like to do?
Depending on the week, if I have been busy at work, sometimes I just like to have a staycation and relax at home. I like to scrapbook in my craft room, play my baby grand piano, and have friends over for a cookout. If I have the time off work, I like to scrapbook with my girlfriends at my house or at the beach or mountains, visit friends and family within a day's drive, or go off to the beach which is close by. I enjoy going to local festivals which have music, crafts, food, and always lots of fun.
Do you have pets? If so tell us about them?
I have an American Eskimo Spitz and a Black Lab. Both dogs are boys and they love their daily walks and keeping the house well protected. The Spitz is very mouthy and loves to talk on the phone. The Lab is very easy going and is bossed around by the Spitz even though he is 90 lbs of love and thinks he weighs 20 lbs. They both do well around small children and are very protective.
What do you hope to teach your children?
I want to teach my child that we need to have concern for others whether it is animals, people, etc. We are put on this earth to help others who are less fortunate than we are. I want my child to be well rounded, exposed to nature, the best I can afford in education, and see the world. Kids are like sponges and can adsorb lots of information, so I want to give them the best life I possibly can. I can't wait for them to play with my toys which I have kept after all these years. It will be fun to play with my Fisher Price and Playskool play sets.
Describe your neighborhood?
I live in a small community in the country. It only has about 20 houses and it is on a dead end street. The neighbors are very quiet and it is very peaceful here. Wildlife frequents the backyard with deer, raccoons, rabbits, possum, and the neighbors' cats and dogs. The starry sky can be seen most nights if it isn't cloudy.
What will you tell your child about his/her birthmother?
I want them to know that she wanted a better life for them so she gave them the best she could. She is a kind and considerate lady putting their needs before her own.
What kind of education are you hoping to provide for your child - Private or Public?
Currently the school system where my neighborhood is located far away from the house; the area of town where the school is located is further from my work as well, so I would send my child to a private school close to my work location. I could be at school easily for school projects and activities if it was closer to my work. The schools are redistricted every couple years so a school closer to the neighborhood may be available by the time the child starts school and this would be public.
How did you come to the decision of adoption?
I have always wanted kids, but could never physically have my own child due to health problems. I still wanted to have kids, so adopting is a great option for me. I have several friends who have adopted either through foster care or private adoption and they have had very good experiences. I love children and want to give them a wonderful childhood like my parents gave me.
What faith will you raise your child?
I grew up in church and faith is important for me and my family. I was raised in the Christian faith and attend a United Methodist church. I enjoy attending church where we have services which are very laid back and have a band! I can't wait to take my baby to church and meet my church family.
What kind of a relationship do you hope to build with your birthmom through her pregnancy?
I would like to know how I can emotionally support her as she goes through the pregnancy and birth process. I will be as active in her life as she allows. I don't want to pry but will let her set the stage as far as what information she wants me to know about her, her family, the birth father and his family. I want to let her know that I am there for her to talk and would like input on traditions or things she would like her child to experience growing up.
What was your relationship with your parents like?
I was always a daddy's girl. We were very close and he would attend all my activities for school and was happy even at my ballet recitals. Unfortunately he died several years ago. I felt like my heart was ripped out as it was sudden and unexpected. My mom and I are still very close. We talk every day on the phone and see each other often as possible. She taught me how to sew and cook. My parents were the best and taught me to help out others and be thankful for everything I had….no matter how large or small.
Please describe your personalities:
I am a very well-rounded, happy person. I am very outgoing and could talk to a rock. I am very patient and a good listener. I love learning new things/hobbies. I am detailed oriented and also very creative especially with my crafts. I enjoy learning and school.
What are your hobbies?
I love to cook, I also enjoy working out 3 days a week or more at my local gym. I enjoy walking my dogs and spending time with them. I volunteer at the local animal shelter to help out with the community's puppies and dogs. I try to document my travels and everyday life through scrapbooking. I have completed several scrapbook albums for friends and family as well. I enjoy growing out my hair and donating it to charitable organizations for people in need. I enjoy crafts and I love to travel nearby or faraway places. Many music concerts occur nearby, so I am blessed to like popular artists and I enjoy attending these with friends. I enjoy my church's activities and services weekly.
When you close your eyes and see yourself holding your precious baby in your arms what are your thoughts regarding the birthmother?
She is the answer to my prayers, helping her child and my child be the best they can be in this world through her selfless gift. She is very giving and loving towards her child's future.
How will a child enrich your life?
I would love to have a child to show the world…..in our backyard, city, or out of the country. I enjoy educating others and would love to fill my child's world with imagination, wonder and awe. I want to be the best parent I can so that my child realizes that we are blessed. I would like to give my life direction with the aid of a child. I enjoy my life, but would love to show my child things from the everyday to things in our community, state and world.
Why did you each choose the career path you decided on?
I have been interested in the medical field since I was 5 years old. I always remember having a Little People hospital and Fisher Price doctor kit. I have always enjoyed math and science; those subjects were relatively easy for me in school. I have always enjoyed helping people and improving their health. I love my career and helping out my patients and staff. My life is very rewarding as I have patients from 3 days to over 100 years old.

We have an extensive database of families that are currently waiting for the opportunity to adopt your precious baby.

CONTACT US TODAY
FOR YOUR FREE
NO OBLIGATION CONSULTATION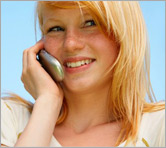 For Your FREE No-Obligation
Consultation1-877-550-3770

REQUEST A FREE ADOPTION INFORMATION KIT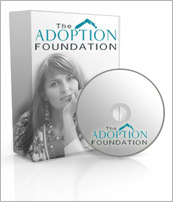 Your information is confidential.
Information will be mailed in an unmarked envelope.
Financial Assistance (as allowed by state law)
Information about our Free Housing for Birthmothers