Michael and Lindsey
We are Mike and Lindsey. We've been married for nearly nine years and have always dreamed of having a big family. Not long after we were married, we realized natural birth might not happen easily for us. We always felt extremely open to adoption and pursuing a family that way came instinctively to us. We were blessed when we adopted our beautiful daughter, Lucy, in 2011 and then again when we adopted Benjamin in 2014. We now long for another child to love and build our family!
Describe your childhood:
Lindsey: I grew up in a loving home with my mom, dad, and sister, who is only 14 months older than I am. I was always outside with our pets, building forts in the field near our house, and playing with my sister. We took a lot of family trips that I cherish to this day. Some of my best memories are the times we spent at our cabin with my dad's side of the family. My childhood was a very happy time.

Mike: I am the oldest of four children and had a great childhood; my family has always been very close. My parents are still very much in love, and my dad is one of my best friends. Family dinners were always a priority, there was a lot of horseplay, and many inside jokes that are still funny, but no one outside the family understands. Our house was always full of friends, we spent most of our time outside; climbing and swinging from trees, canoeing, or playing random ball/pool games that we made up. Those are the kind of memories I look forward to making with our children because they are so very important.
Tell us about your home?
We recently built our home. It is a 4 bedroom, 3 bath beach bungalow styled home. It has an open floor plan and beautiful front and back porches.There is a spacious loft perfect for children! We live on a quiet canal; across the water native mangroves make for a picturesque view. Across the street is a family-shared guest house and pool. We spend many weekends there swimming and barbecuing with Mike's sisters and their families.
When you have a 3-day weekend, what do you like to do?
With Mike's schedule as a firefighter, we have a lot of three day weekends. We love to camp! We pack lightly and bring our bikes. We love to camp, cook dinner over a fire and enjoy smores afterwards. During the day, we rent kayaks, snorkel, bike around a state park, and see if there are any talks given by the rangers for children. Mike is great to find events that are going on in our area, and he always has our agenda packed tightly.
Do you have pets? If so tell us about them?
We do not have any of our own pets, but there is a friendly neighborhood cat we call "Cookie" that Lindsey feeds in the evening.
What do you hope to teach your children?
For one, our children will know they are adopted and it was out of pure love that their birthmother made her decision. We will always talk about adoption positively and we want them to feel comfortable asking questions. We also hope our children will grow up knowing the value of family, and it is OK to have a faith that guides you, even though it might be contrary to what society believes and affirms. We love the quote, "Stand up for what you believe in, even if you are the only one standing." Living in a city, we want our children to still appreciate nature. We do this through frequent trips to the mountains, by planting a family garden, and by visiting state parks.
Describe your neighborhood?
We love our neighborhood and never want to move! We enjoy taking walks along the river and watching the 20+ wild peacocks that call this area home. A playground was built within walking distance of our house. It also has a soccer field, tennis courts, and a building for dance, art classes, etc. A (free!) public pool is open during the summer months several blocks away. We can't wait to take our kids on our bikes to the pool in the summer.
What will you tell your child about his/her birthmother?
We will tell our child that their birthmother gave them the most important gift of all, life, and gave them their birthday. She handpicked who she thought would be the best mommy and daddy so that her child would grow up in a loving family.
It's Daddy's day - what activity do you want to share with your child?
I would put the kids seat on the front of my bike and we would take the beautiful road through downtown to the beach. We would bury each other in the sand, and I would teach him/her how to swim. On the way home it is time for ice cream.
What kind of education are you hoping to provide for your child - Private or Public?
Lindsey teaches Spanish at a great private K-8 school about a mile and a half from our home. The school is a tight knit community offering many school functions that are family oriented such as the spaghetti dinner or the family movie nights held in the school field during the spring. After 8th grade, our children will attend the same private high school Mike attended. It is highly competitive, academically-driven, and a great safe environment for becoming a young adult.
How did you come to the decision of adoption?
We talked about adopting before we knew we weren't able to have children. It was always on our hearts, and looking back now we see why, we were being prepared to become adoptive parents. After three years of marriage and no pregnancies, we were both excited to adopt! Our dream has always been to have a large family and now with two adopted children we are excited for the opportunity to have a third child. We have NEVER seen adoption as "Plan B;" it is "Plan A". We can't imagine building our family any other way, we know God designed it this way for our family. We've never questioned it. Our adoptive children will feel this and know this growing up.
What faith will you raise your child?
We will raise our child as a Catholic Christian. Our faith is important to us and we strongly believe in God's desire to be central in our lives. We hope our marriage and love for each other can be an example of God's love and grace to our children.
What kind of a relationship do you hope to build with your birthmom through her pregnancy?
We will be supportive and hope to build a level of trust and confidence so that when the day comes for the baby to be born, she knows she is making the best decision for her and the baby. If she so desires, we want her to know us well enough that she doesn't have doubts. We would like to meet her prior to the birth if possible so she can see us in person and not only on paper.
How did you meet?
We actually met online! Mike was moving back home to the South from Chicago and found Lindsey. The first time we spoke on the phone there was a real connection and both of us hung up very excited to meet the other in person. Our first date was at a little restaurant on the water, Lindsey had the most beautiful smile and Mike was completely taken with her.
What was your relationship with your parents like?
Lindsey: Growing up, my parents always trusted me and gave me room to make my own choices and sometimes mistakes, however when I needed them, they were always there to support me.

Mike: My dad is still my hero, he and I are close and hang out often. We are constantly working on home projects together and I often ask him for advice on any number of things. My mom is the sweetest woman in the world next to my wife. Mom would do anything for me or any of my siblings.
What attracted you to each other?
Lindsey: I was attracted to Mike's genuine personality, his love for family and the outdoors, his smile and bright green eyes, and I can honestly say I met him and thought, 'Wow…this man will be a great dad someday!" And boy was I right. :)

Mike: Lindsey has a soul for adventure. When we were first dating I told her about a 7 day bicycle ride I did every summer where you ride across Iowa camping along the way. Before I had finished the story she blurted out, "I want to go!" I knew I had found a keeper.

Please describe your personalities:
Let me ask Mike! He says I am motivated, outgoing, and friendly. I'm always helping Mike with projects and don't mind getting dirt under my nails. I'd much rather spend a weekend with a backpack and some hiking shoes on rather than spend it at a nice hotel with a spa.

Mike is hard working, loving, and easy to talk to. He enjoys helping others, is loyal and always sees the best in people.
What are your hobbies?
Together we enjoy; camping, biking, road trips, cooking, home projects. Lindsey likes: Reading, studying history (yes…seriously!), crafting, painting, cooking, teaching, hiking, watching documentaries.

Mike: I enjoy staying in shape and get to the gym a few times a week. I love working in the yard, either adding plants or some new feature like an outdoor shower. I reciently went on a 5 day hiking trip with my dad to Mt. Rainer in Washington State and had an amazing time. I also really enjoy Kiteboarding, spearfisning and snorkeling.

When you close your eyes and see yourself holding your precious baby in your arms what are your thoughts regarding the birthmother?
I see myself looking at the woman who just changed our lives forever and wonder…Will I EVER be able to thank her enough? Will she ever know how much I LOVE this child? Having been through adoption twice before, there are no words to express how we adoptive moms view birthmothers. I sometimes sneak in at night and look at our children and my eyes fill up with tears. I cannot believe they are my babies! And I always think of the birthmother in this moment. I will always see her as my angel in disguise. She will forever become a part of me. Without her, I wouldn't be a mother.
How will a child enrich your life?
I think we tend to view this instead as, how can WE enrich the life of a child? We want so desperately for our children to have a great childhood. Being married, we don't know what we would do with all our time, energy, love, and resources if we couldn't pour it into children!
Why did you each choose the career path you decided on?
Lindsey: For as far back as I can remember, I always wanted to be a teacher. And I have loved every second being one! I love children, I love seeing them grow and learn, and I like to instill a love of learning in them. I would do the same career if I had to choose all over again.

Mike: I enjoy being active and outside, as a firefighter every day is different and always exciting. I have been inside houses completely blacked out with smoke, pulled victims out of wrecked cars and experienced the joy of saving someones life. I have had several careers in my life and wish I had found my calling to become a firefighter sooner.

We have an extensive database of families that are currently waiting for the opportunity to adopt your precious baby.

CONTACT US TODAY
FOR YOUR FREE
NO OBLIGATION CONSULTATION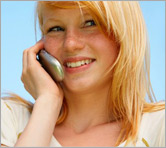 For Your FREE No-Obligation
Consultation1-877-550-3770

REQUEST A FREE ADOPTION INFORMATION KIT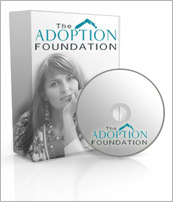 Your information is confidential.
Information will be mailed in an unmarked envelope.
Financial Assistance (as allowed by state law)
Information about our Free Housing for Birthmothers