Daniel and Blair
All we can do is admire your courage and bravery in considering this choice, and we are honored and grateful that you are considering us in this important decision. We would love to be a part of this journey if you will have us.
Describe your childhood:
Blair: I grew up in the country on a farm. My cousins lived next door to us. We spent many nights playing and having camp-outs in the back yard. My youngest sister and I are very close. While growing up, all we had was each other to play with sometimes and it gave us an inseparable bond. Family was very important to us. We had Sunday suppers at one of my mother's siblings' house every week. It was great to grow up with all of my family around.

Dan: As the youngest of 6 I was raised with amazing brothers and sisters. I was considered the baby of the family as there was an 18 year gap between me and the oldest. My family is very close and we spent our days and nights together. My nieces and nephews are just a few years younger than I am so I had a lot of kids my age to play with. We are all still very close. I grew up in a small town of less than 100 people. It was a tight-knit community; everyone knew everyone and you couldn't get away with anything because someone always knew my brothers or mom.
Tell us about your home?
We live in a 4-bedroom home on a double lot in a small town. We live right on the edge of town. There is a farm just across the way and at night and in the morning you can hear the cows and rooster. We have a large fenced-in back yard that is ready for a swing set and the playhouse is already there.
When you have a 3-day weekend, what do you like to do?
We like to go to the lake. We have property on a lake that is about 1 hour from home. We have a lot on the lake front where we park our camper. Our family also owns a few lots on this lake as well and we visit often. Just relaxing at the lake, away from all the noise is the best way to relax.
Do you have pets? If so tell us about them?
We have 2 dogs, one is a black lab that we rescued as a pup and the other is a German shepherd. Both are well mannered and enjoy going for walks and rides and playing with our nieces and nephews.
What do you hope to teach your children?
We hope to teach them good manners, respect, love and faith.
Describe your neighborhood?
We live in a small neighborhood that is not a subdivision. It is well lit and safe. Most of our neighbors are either retired or work for the town we live in. We have a good relationship with our neighbors and grill out with them monthly while we listen to baseball games.
What will you tell your child about his/her birthmother?
Depending on what the birth mother requests would determine what we would tell her child. Ultimately we would let them know that they were loved and that they are so lucky to have so many parents who love them.
It's Daddy's day - what activity do you want to share with your child?
I think that as long as we spend time together, I'd be happy doing anything that they like.
What kind of education are you hoping to provide for your child - Private or Public?
The schools in our area are the best in the state. This would definitely be a decision that we would research when appropriate and it would be dependent on the child's needs. We can afford either and are open to both.
How did you come to the decision of adoption?
We have always wanted children. Due to the fact that we are unable to have any of our own, the next choice was adoption.
What faith will you raise your child?
Your child would be raised in a Christian home.
What kind of a relationship do you hope to build with your birthmom through her pregnancy?
We would like to be in contact with her if she would allow. It is her decision as to what she is comfortable with.
How did you meet?
We met through a mutual friend. We were set up on a blind date and hit it off.
What was your relationship with your parents like?
Blair: I have a great relationship with my parents. I speak with them weekly and we have monthly family suppers and get-togethers.

Dan: My mother passed away when I was 20. I was living with her at the time. I love her and miss her daily. She and my father divorced when I was a baby. My father passed away about 6 years ago. I had a good relationship with him prior to his passing.
What attracted you to each other?
Dan has the cutest dimples.

Blair has a contagious laugh.
Please describe your personalities:
Blair: I am outgoing, caring, driven, nurturing and I have a great sense of humor.

Dan: I am hardworking, strong, caring and sensitive. I have been told that I am laid back and easy to get along with.
What are your hobbies?
Blair: Camping, spending time with family, scrapbooking, crafts, cooking and gardening.

Dan: Camping, spending time with family, hunting, fishing, any outdoor activities and building things. Blair is great at finding things on Pinterest for me to build!
When you close your eyes and see yourself holding your precious baby in your arms what are your thoughts regarding the birthmother?
Honestly I don't think I can put something like that into words. Thank you comes to mind but those two words would never be enough.
How will a child enrich your life?
We have so much love to give a child. Being able to have a child and raise him or her in a loving home is something we have always dreamed of. It would be a dream come true.
Why did you each choose the career path you decided on?
Blair: I am a Masters' prepared nurse and will be taking my Family Nurse Practitioners board exam to become a Nurse Practitioner soon. I have always enjoyed helping others.

Dan: I am a corrections officer. I knew it would give me and my family security and a retirement that I could count on.

We have an extensive database of families that are currently waiting for the opportunity to adopt your precious baby.

CONTACT US TODAY
FOR YOUR FREE
NO OBLIGATION CONSULTATION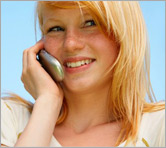 For Your FREE No-Obligation
Consultation1-877-550-3770

REQUEST A FREE ADOPTION INFORMATION KIT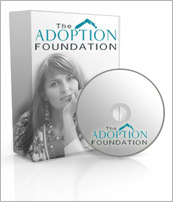 Your information is confidential.
Information will be mailed in an unmarked envelope.
Financial Assistance (as allowed by state law)
Information about our Free Housing for Birthmothers