Jason and Amanda
Words cannot express how much we appreciate and respect the courage behind the decisions you are making. We are forever grateful for you and pledge our undying love, care, and dedication to your child if chosen. We have been praying for you and will continue to pray for you throughout this process and will keep you in the forefront of our minds.
Describe your childhood:
Mandy: I loved my childhood. I grew up in a close knit family that enjoyed spending time together. My parents were both very supportive of my brother and I. They would take us to church events and watch our sporting events.This childhood led me to wanting a family just like that.

Jason: I grew up in a broken home and lived with my mom most of my childhood. Living with just my mom taught me the importance of grace, love, and care at a very early age and gave me a heart for those needing a home.

Tell us about your home?
We have a very loving, active, and caring home. My wife and I have been married for 3 years and every day is an adventure. We are both teachers in the same school district which allows us to share similar schedules. This has been a huge blessing to be able to share breakfast with each other every morning, walk our dog Rusty after work, and discuss life over dinner or our favorite tv series. Being on the same schedule is huge for home life and our relationship. It allows us to spend time enjoying each other that many other couples don't have. We live on 7.5 acres of land that allows us to enjoy some privacy as well.
When you have a 3-day weekend, what do you like to do?
On a 3 day weekend, we love to do one of two things. Number 1 is we love to travel and be adventuresome. Number 2 we love to spend time enjoying each other and our family. Sometimes this is watching our favorite television series marathon, throwing the ball around, movie night, or board and/or card games.
Do you have pets? If so tell us about them?
Yes, we have a 11 year old dog named Rusty. He is a big lovable dog that has great manners and instincts. He is probably the best dog I have ever seen. We adopted him when we bought our home 3 years ago; he came with the house. Rusty has been a huge blessing! He takes care of our kids and the house.
What do you hope to teach your children?
We value love, care, respect, discipline, and grace in our house. The greatest of these is our love for each other, friends, family, and our heavenly father. We hope to teach them those values.
Describe your neighborhood?
We live on about 7.5 acres in the country. We enjoy having lots of room and space to spend time with our family and friends. We have many friendly neighbors that surround the outskirts of our property.
What will you tell your child about his/her birthmother?
We are willing to be open and honest with our child when we feel the time is right. We are going to tell them how strong and courageous their mother was for allowing us to raise them.
It's Daddy's day - what activity do you want to share with your child?
With my daughter, we do a date night. On date night, I treat her like a princess by opening the door for her and taking her to an activity such as creating a pottery piece, ice skating, get a manicure or pedicure, or to her favorite restaurant. With my son, we might take in a ball game, go for a hike or go fishing, fly a kite, or enjoy dinner at his favorite restaurant. Whether itís a boy or girl, I want to create an opportunity for them to be able share about themselves in a more personal way, and feel respected, and feel important.

What kind of education are you hoping to provide for your child - Private or Public?
My wife and I are both public education teachers and believe in the value of public education.
How did you come to the decision of adoption?
Jason and I have always wanted a child of our own together. We were unable to have one and have both always had adoption on our heart. We felt God calling us to adopt our child.

What faith will you raise your child?
Christian
What kind of a relationship do you hope to build with your birthmom through her pregnancy?
We hope to build a relationship of trust, love, and care with the birthmom.
How did you meet?
Mandy and I both were coaching softball and initially met at a softball meeting. I guess you can say we really hit it off!
What was your relationship with your parents like?
Mandy: I had a strong relationship with my parents growing up. My relationship with my dad was stronger than it was with my mom.

Jason: My relationship with my parents growing up was up and down. We shared in some challenging times and in some very loving and comforting times. My parents have been very supportive of me as husband, father, and son.
What attracted you to each other?
My wife has an amazing spirit! She can always make me laugh and has one of the most kind and caring hearts.Mandy is also my best friend, I can trust her, tell her anything, and be myself. Jason is full of life and love. He had such a strong bond and relationship with his children that I knew he was the guy for me. He is going to make a wonderful dad to our adoptive child.

Please describe your personalities:
Mandy: I would say I am a hard working and caring individual. I love working with children and coaching. I love to set goals and get things done! I am never bored, because I keep myself busy. I love to encourage others and be organized.

Jason: I am a caring person and find it easy to give grace. I would also describe myself as a very positive person who sets goals, challenges myself, and tries to bring out the best in myself and others. I find it easy to encourage and lift up others. I have a fun personality and value relationships.
What are your hobbies?
Mandy: I love to be active, read, and spend time with family. I enjoy playing sports with our daughter Halle.

Jason: We both enjoy exercising, biking, traveling, walking our dog Rusty, watching sunsets, following our favorite television series on Netflix, following our favorite sports teams, investing into the lives of others, and coaching.
When you close your eyes and see yourself holding your precious baby in your arms what are your thoughts regarding the birthmother?
I am so thankful for the birthmother. I have always wanted to be a mother and once that happens I will be overwhelmed with joy and gratitude toward the birthmother for giving me this gift.

How will a child enrich your life?
A child is a gift and blessing in each and every way. We would feel blessed to have the opportunity to raise another child together. We will have the ability to watch this child grow throughout his life.
Why did you each choose the career path you decided on?
Mandy: My dream since I was little was to be a teacher and coach. It is such a rewarding job! I love being able to make a positive impact in a child's life on a daily basis. I wanted to show them love and patience in the classroom. I wanted to teach them to believe in themselves and be the best they can be.


Jason: I chose to be a teacher to make a positive difference in the lives of my students. To touch that one student, who might not come from a loving or nurturing home is what I look to do. I wanted to make a difference in the world, a difference in the lives of my students. I want to show them and teach them love, care, and respect that will nurture them. I want to be the one that believes in them and makes a positive difference in their development.

We have an extensive database of families that are currently waiting for the opportunity to adopt your precious baby.

CONTACT US TODAY
FOR YOUR FREE
NO OBLIGATION CONSULTATION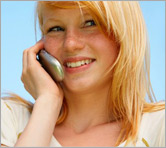 For Your FREE No-Obligation
Consultation1-877-550-3770

REQUEST A FREE ADOPTION INFORMATION KIT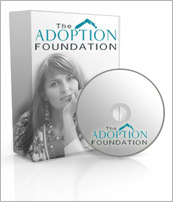 Your information is confidential.
Information will be mailed in an unmarked envelope.
Financial Assistance (as allowed by state law)
Information about our Free Housing for Birthmothers