David and Tonya
Thank you for taking the time to get to know us. We are Dave and Tonya, a mature, stable married couple who have been together for 11 years and married since 2007. We met in 2005 and have since built a strong relationship filled with love, laughter, and a deep commitment to each other and our family.
Describe your childhood:
Tonya: Our neighborhood until I was 8 years old was rather rough. When I was eight, we moved to a better neighborhood which really changed our lives. Our neighborhood was full of apartments and duplexes and lots of children for us to play with. I spent a lot of time climbing the "cliffs", fishing, hiking, and just spending time outside. We played two-square on the sidewalk, roller skated, and road our bikes. I was in the colorgaurd in high school.

David: I grew up in a neighborhood full of families with multiple children. I had a lot of playmates. We played outside almost all of the time, as long as we were within our established boundaries. We rode our bikes, played baseball in the yard, played basketball at the park or the grade school, and would almost have to be forced inside to eat lunch. My dad was a blacksmith who built modified midget race cars. When I was 16 years old I he built my first race car. I played the tenor sax in grade school and high school. Overall I had a happy childhood.
Tell us about your home?
Our current home is a 3-bedroom ranch style home with a full basement and a two-car garage. The bedrooms and bathrooms are a bit small, but the kitchen, dining room, and living room are large. Currently we live in the country on roughly 2.5 acres of semi wooded land. Our new home will be a 3 bedroom ranch style home with a three car garage. The bedrooms and bathrooms will be larger. Our new home is also in the country on roughly 4 acres of wooded land.
When you have a 3-day weekend, what do you like to do?
We enjoy going to the zoo. For a while we would travel to different race tracks on the weekends. Katelyn is now a teenager (17) who does not enjoy spending time with us nearly as much as she used to, so it's harder to do the 3-day family weekend now. We are excited to see what your child enjoys. We will start out with camping trips, trips to the zoo, and go from there.
Do you have pets? If so tell us about them?
We have two dogs named Granger (male) and Tanner (female) who are brother and sister and were adopted from the animal shelter. They will be 5 years old this summer. Emma, a female of dog,is 10 years old. Sara, a female cat, we found in our yard in 2007 or 2008. Cloe, a female cat, we adopted from the animal shelter in 2006. Cedric and Shmuel, both male cats, were adopted from the animal shelter in 2009. Nakoma, a female cat, was adopted in 2012. We also have 1 indoor, male rabbit, lives in a cage, named Thumper. Katelyn and I purchased Thumper in 2005 and he is still with us. We have 1 exterior rabbit named Thunder (male) who we purchased in 2012.
What do you hope to teach your children?
I, Tonya, look forward to teaching our child about nature; animals, trees, flowers. How to ride a bike. How to roller skate/ice skate. Dave hopes to teach our child how to interact with others and to be respectful. He also hopes to teach our child that education is the key to a successful future.
Describe your neighborhood?
Our property abuts a small neighborhood of single-family homes, rental properties, and a large apartment building. With our new home in Alaska we will have three properties that abut our property with single family homes. Our new neighborhood is in a farming community with lots of small family farms. It's very wooded.
What will you tell your child about his/her birthmother?
I believe we will tell our child as much about their birthmother that is age appropriate at that time. In the end, if the child wants to know, they will know what we know. To begin with, we believe we will tell him or her that their birthmother loved them very much and felt that us raising him or her would be better for the them, for whatever reason. That being given up for adoption doesn't necessarily mean they weren't wanted.
It's Daddy's day - what activity do you want to share with your child?
I look forward to playing ball in the yard. I hope to go for hikes, 4-wheeling, and fishing. In the end it depends on what the child wants to do. If the child wants to watch a movie, we'll watch a movie.
What kind of education are you hoping to provide for your child - Private or Public?
Public, but it depends on the public schools. So far, we have had no issues with the schools in our town.
How did you come to the decision of adoption?
Dave and I tried to have a child of our own for a year before we sought help from a physician. We found out very quickly, Dave is unable to have a child. It did not take long for us to make the decision to adopt.
What faith will you raise your child?
Christian. Neither of us are practicing Christians and I doubt that will change. We do, however, celebrate all the Christian holidays. We also enjoy Hanukkah and other Jewish holidays. Our child will be able to pick a faith he or she wishes to follow.
What kind of a relationship do you hope to build with your birthmom through her pregnancy?
We will build whatever type of relationship the birthmother needs to have with us with the exception of having her in our lives every day.
How did you meet?
We met at work. Dave was a maintenance man working for a company that ran group homes for children and adults. I was working for the same company. One day he came into the group home where I worked to look into a van issue. He didn't see me that visit, but I saw him. He came out to the house again for some reason and this time we met. He came out to the house a lot after that until he finally asked me out. Our first date was in December 2005.
What was your relationship with your parents like?
Tonya: I never met my father. My mother did not date until I was out of high school and no longer living at home. My childhood was rough, but I've used my experience to better my daughter's life.

David: I feel like we had a good relationship. We went on family vacations. My dad and I shared an interest in racing, which lasted until his death. My family always spent our weekends in the summer traveling from racetrack to racetrack. My mom did not race, but she was always there to support us. My mom taught me how to cook, bake cookies, and do my laundry. Once my father passed away, I helped my mother by taking care of her yard, taking care of the house maintenance, and being her companion until she passed away.
What attracted you to each other?
Dave says it was my pretty eyes, cheerful personality, and my smile. Tonya says she doesn't know what attracted her to Dave, but she liked him the moment she saw him. Once we met, I found that he was kind, helpful, and caring.
Please describe your personalities:
Tonya: I am funny or at least I have been told I am. I am punctual, detail oriented, and may have a tough exterior, but am rather "smooshy" in the center.

David: I am pretty even-keeled. I have the tendency to be serious and sentimental.
What are your hobbies?
Tonya: I enjoy reading, watching movies, and listening to music. I am looking forward to learning to ice skate, 4-wheeling, hiking, going to hockey games, and horseback riding once we move to Alaska.

David: I like watching How To television shows on HGTV. I enjoy gardening, racing, and yard work. I am on the permanent board at the local race track. I look forward to fishing, hiking, 4-wheeling, and sight-seeing once we have moved to Alaska.
When you close your eyes and see yourself holding your precious baby in your arms what are your thoughts regarding the birthmother?
I will hope she is content with her decision. With hope that she will be well and go on to have a wonderful life, I will be grateful to her for making such a difficult choice.
Why did you each choose the career path you decided on?
Tonya: I am currently a student. for the past 9 years I have worked with Dave taking care of his rental properties. For the past several years I have been Dave's driver. We are currently selling our rental properties and moving to Alaska. Once we have moved, I intend to work at least part-time at a job that will make my heart sing.

David: I have spent many years of my life being a maintenance man, landlord, factory worker, or builder. In 2009 I became legally blind. My career currently is being the President of a rental company. I do not know if I will work once I am in Alaska or if I will stay home and take care of our property.

We have an extensive database of families that are currently waiting for the opportunity to adopt your precious baby.

CONTACT US TODAY
FOR YOUR FREE
NO OBLIGATION CONSULTATION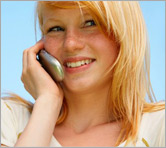 For Your FREE No-Obligation
Consultation1-877-550-3770

REQUEST A FREE ADOPTION INFORMATION KIT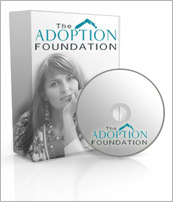 Your information is confidential.
Information will be mailed in an unmarked envelope.
Financial Assistance (as allowed by state law)
Information about our Free Housing for Birthmothers