Jeremy and Jessica
We know that you want the best for your baby and we pray that you will find a family that will treasure your child and raise her to be the unique, special person that you intend her to be. We hope that you feel how much love and joy we have to give.
Describe your childhood:
Jessica: My childhood was filled with laughter and fond memories. What I remember the most about my childhood was the connection that my family shared. We all lived close together. All the cousins were able to ride their bicycles up and down the road, take small vacations together, and meet for family dinners. I remember my childhood as being stress free and nothing but smiles and giggles. I would describe my childhood as being perfect. My family to this day meets up for every holiday and monthly for family outings.

Jeremy: My childhood was one to remember. My father owned a lumber yard where I had my first job and I always got to spend extra time with my family. We were all very close. My grandpa taught me at a very young age how to run heavy machinery. As a man with only one leg, able to own his own company and run heavy equipment, he was my idol. I enjoyed going to the lake with him where we learned to ski, swim and drive a boat. My mother was a stay-at-home mother who cared for my sister and me. She was very well known for her love for animals. She would always rescue wild animals and free them. I believe that's were I got my love for animals from.
Tell us about your home?
Our home is very family friendly. We have a three bedroom, two bath house with a play room. In the play room we have a pool table, TV, Wii, dart board, and other games. You will find our son in this room quite often, especially if he has friends over. Our house also has a pond that is in our front yard. At the pond we enjoy fishing, kayaking, swimming, and paddle boating. Across the road at Grandma P's, our son can practice at the pits for racing. There he can ride 4-wheelers, dirt bikes, and the Gator.
When you have a 3-day weekend, what do you like to do?
Our three-day weekends usually have something to do with racing, going to the family's lake house, or staying at the house for down time. At the races, our son can play with his friends and have a great time competing. It's always a great time for him. At the family's lake house we all like to get together as often as possible, especially Sundays. The family gets together and enjoys swimming, boating, tubing, skiing, fishing, visiting with one another and eating great food. At home we usually find ourselves outside playing football, relaxing around the pond or riding ATV's. It's never a dull moment with our crew.
Do you have pets? If so tell us about them?
We have four dogs, one inside and 3 outside. Our inside dog is a 10-year-old Miniature Schnauzer that goes by "Jeffrey." Jeffrey has been Jessica's dog since he was a puppy. He is very good-natured and is always willing to go fetch one of his toys or lie in the sun. Our dogs outside are very active and are always ready to play fetch or go for a truck ride. We have two white German Shepherds and a wolf mix. The two German Shepherds were rescued and go by the names Radar and Jakey Doodle. Our wolf mix goes by the name Stuffy. Stuffy belongs to our son and they are one another's best friends.
What do you hope to teach your children?
We hope to teach our children respect, love, and compassion. We want them to treat others like they would want to be treated and to always show love and respect for everyone around them. We want them to work for what they want or believe in, to never give up, and to follow their dreams.
Describe your neighborhood?
Our neighborhood is small and quaint. Everybody knows one another and it's nothing for the neighborhood children to come to our house and visit. All the parents agree that it's great that our children interact now so we all can keep a close eye on them when they get older. We enjoy our small neighborhood. It's nice to see how we all work together and get along.
What will you tell your child about his/her birthmother?
Your child will be told from the start that she was adopted from a very brave and beautiful woman. Her birth mother will will be spoken about with the utmost respect and praise. It was a very tough decision but her concern was for the baby more than for herself. We will pray for her to feel comfort in the decision We don't wish any pain or heartbreak on her half. We want her to feel comfortable that she made the right decision by choosing us to raise her child.
It's Daddy's day - what activity do you want to share with your child?
Having a little girl will definitely be a new adventure for me and I can't be more excited about doing the "girl thing." I'm sure I will have her riding 4-wheelers, dirt bikes, go-karts, shooting guns and fishing, but I am 110% ready for the tea parties and playing Barbies. We haven't had a girl in our family for a very long time. My family couldn't be any more excited about a little girl in the family.
What kind of education are you hoping to provide for your child - Private or Public?
Public. We have a very small school that has a great educational system. She will grow up knowing all her classmates, kindergarten to high school. The classes may have a total of 20 students. With smaller classes she will have more one-on-one teaching. Also, at this school there is basketball, cheerleading, track, baseball, and volleyball. Whatever she decides to do, she will for sure be enrolled. It's such a small school, most of the parents get to know each other very well.
How did you come to the decision of adoption?
Our decision to adopt happened early on. Jessica always knew she wanted to adopt. Adoption will fill a void that we all have as a family. A little girl will make our family complete. We know she will have a wonderful life of opportunity and love. We can not wait to have her with us, to complete us.
What faith will you raise your child?
Our family is Christian. We hope to raise both our children as Christians.
What kind of a relationship do you hope to build with your birthmom through her pregnancy?
Our hopes for our birthmom is for her to feel comfortable with us. We want her to share her feelings and updates on the baby. We want her to feel at ease about her decision. We know she will be going through a challenging time, and we want her to know we are there for her.
How did you meet?
We met at Jessica's work. Jeremy came by one day to speak with an employee that she worked with. Jeremy gave his phone number to her co-worker and the rest was history. We both became great friends at first and spent many nights talking for hours before our first date. Friendship was our main goal and it all grew into loving one another. Jessica knew Jeremy was the one on their second date. We were leaving the movies and we had driven separately. He was behind her in his car at a stop light and he jumped out of his car and told her to roll down her window. When she rolled down her window they shared their first kiss. She knew that one day it would be the perfect story to tell her children. It was picture perfect!
What was your relationship with your parents like?
Jessica: My relationship with my parents was very good. My mother was a stay-at-home mom so she was always there to care for my sisters or if we had "girl drama." She was always somebody we knew we could talk to. My father was very active with my sisters and me. He was one of my best friends. He would always take me to basketball games, go watch shows at the fair, and taught all three girls how to swim. I believe both my parents are amazing people. I wouldn't change one thing about them. They are kindhearted, loving, and genuine people.

Jeremy: My relationship with my parents was great. My parents are wonderful people, even though divorced, they always made sure my sister and I felt comfortable around them. My parents were able to eat family dinners and have gatherings together. I worked for my father at his lumber yard when I was younger and he bought me a dirt bike so I spent more time with him. My mother would always take my sister and me to the family's lake house where we learned how to swim, ski, and jet ski. My childhood was much like my son's now. We stay active and have a great time as a family. I wouldn't change a thing about my childhood.
What attracted you to each other?
We both knew that we wanted to start off friends first. With both of us having serious relationships before we started dating we knew we had to take it slow. The attraction was definitely there, we just felt we had to be smart about it. We always laugh and show love for one another. Just the smallest things are the greatest. There isn't a day that goes by that we don't compliment each other or just burst out in laughter from being silly. We are able to be ourselves and know that we will have one another forever. It's a great feeling. We wouldn't trade one another for anything.
Please describe your personalities:
Jessica is very laid back and very sweet. She is always there for her friends and family. There isn't a person that she would not care for. When you see her she constantly has a smile on her face.

Jeremy is very active, funny, and very talkative. He does not know a stranger and he's the first one to help somebody. It has been said that he would talk to a wall if it would talk back.
What are your hobbies?
Jessica: I enjoy reading, making girls' boutique bows, cooking, running, and spending time with my family and friends. Together we enjoy the simple things such as watching TV together, going to a dinner and a movie, riding in the dune buggy and bicycling together.

Jeremy: I enjoy restoring old cars, shooting guns, driving my dune buggy, riding 4-wheelers, working on my sons go-kart, and spending time out at the shop with my friends.

Together we always enjoy watching movies, going to the lake and bicycling together.
When you close your eyes and see yourself holding your precious baby in your arms what are your thoughts regarding the birthmother?
I will visualize our birth mother as being strong and bighearted. I will always ensure that her child knows how much love she has for her. I will express how much courage and compassion she had for her baby. She wasn't thinking about herself but about her baby. We will always let her baby know that it was a tough decision and that she loves her. We will forever be grateful for this blessing.
How will a child enrich your life?
Jessica has always felt that adoption would be the route she would choose later on down the road. Now the time has come and we both couldn't be more excited! Another child in the family will be fulfilling and exciting. Our son couldn't be anymore excited! He is ready to show his little sister how to fish, swim, and ride 4-wheelers, and go-karts. He has informed us that he will not play dress up or do tea parties. That will be Jessica and Jeremy's job.
Why did you each choose the career path you decided on?
Jessica: I enjoy my career to the fullest. It is challenging and rewarding at the same time. I get self satisfaction at knowing that I can succeed in the challenging atmosphere. I get all kinds of dynamics thrown at me and I have to figure out how to fix the problem. It is very rewarding.

Jeremy: My career path has allowed me to spend time with my family and be at home. My business has been very successful. I'm able to walk to work as it does share my driveway with our home. It's always a pleasure meeting and making new friends.

We have an extensive database of families that are currently waiting for the opportunity to adopt your precious baby.

CONTACT US TODAY
FOR YOUR FREE
NO OBLIGATION CONSULTATION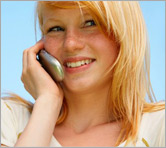 For Your FREE No-Obligation
Consultation1-877-550-3770

REQUEST A FREE ADOPTION INFORMATION KIT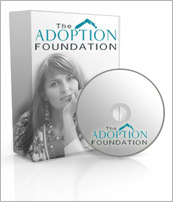 Your information is confidential.
Information will be mailed in an unmarked envelope.
Financial Assistance (as allowed by state law)
Information about our Free Housing for Birthmothers