Jacob and Vanessa
We haven't met you yet, but we already respect you. What you're thinking about doing seems to us to be a beautiful thing. The fact that you are considering someone you would trust enough to raise your child is deeply significant. If you were to think that we might be those people, we absolutely appreciate what a huge deal that is. If you want to, we would love the chance to get to know you as a person and as your friends.
Describe your childhood:
Vanessa: I have great memories of my childhood. I have two younger brothers and we always enjoyed family trips to Disneyland and road trips to the coast. We had a lot of fun being silly kids together.

Jacob: Raised as an only child, I had a very quiet childhood with a lot of time to myself. My parents taught me the value of hard work by working together in the yard and remodeling our home. I learned a lot about being a stable, solid person from them.
Tell us about your home?
We have a cute, 4 bedroom rambler on a corner lot, with plenty of room to grow and play in. There's enough room in the backyard for a swing set and we have a large rec room that would be wonderful for indoor play. There is a suite on the other side of the house that is perfect for visits from Grandma and Grandpa.
When you have a 3-day weekend, what do you like to do?
Relax and enjoy being with each other! Usually we'll have a movie marathon, or spend some time with friends and family. We also catch up on our house projects while we sing along to our favorite music.
Do you have pets? If so tell us about them?
We have two dogs. Emma is 9-years-old. She is the guardian of the two, a very lovable old girl with a quirky personality. She was our newlywed puppy. Penny is 4. She's a silly, playful goof ball that will gladly cuddle up to you on the bed if you give her a chance. She's also Jake's super energetic running buddy. Both are well behaved and kennel trained.
What do you hope to teach your children?
To enjoy their childhood and to be happy with who they are. To show love to others and to appreciate life for what it is; a beautiful gift from God. And also to understand that both the good and the bad in life are part of that beautiful experience.
Describe your neighborhood?
It's a quiet neighborhood with a nice park just down the street. Our next door neighbors are very nice and have two children. There are plenty of kids who play outside and ride bikes in the nice weather. We also have plenty of dog walkers, some older folks who walk to the store and a handful of joggers braving the Northwest rain.
What will you tell your child about his/her birthmother?
That she is a brave woman who loves them very much. She wanted the very best for them, so she looked hard to find someone who could help her. She chose us to raise her baby, so that we could take care of them the very best that we could.
It's Daddy's day - what activity do you want to share with your child?
Let's go outside! If it's sunny, we'll go to the park and play catch, run around in the grass and maybe climb some trees. If it's raining, we'll put on raincoats and boots for puddle stomping! Then we'll make some paper boats to float around while we keep an eye out for rainbows.
What kind of education are you hoping to provide for your child - Private or Public?
We would like a Montessori school to start with for pre-k. Then public school for K-12. We feel it is important for our child to get the full experience of social interaction with their peers. We also have some excellent public schools in our area, so we're confident they'll get a good education. We'll use small moments at home to teach valuable lessons, not just about academics but also about life.
How did you come to the decision of adoption?
We're not fertile. We considered doing IVF, but we didn't want to go through the heartbreak of complications or miscarriages. When we started thinking about adoption, we realized that there is a mother and a child out there somewhere who needs us just as much as we need them.
What faith will you raise your child?
We are Christian, Jehovah's Witnesses. Our faith is what we have built our lives around. We hope to help our child love God from their hearts, not just because we say so.
What kind of a relationship do you hope to build with your birthmom through her pregnancy?
We hope to have a great relationship with her! Growing up, our child will want to know about her. It's important to our kiddo's future happiness that they understand and be comfortable with where they came from, and that starts with our relationship with Mom. We want her to feel like she knows us. If she wants to, we want to be friends and partners with her, not just for the pregnancy but for the years to come.
How did you meet?
We met through family at a bible study meeting in the small town where Jake grew up. We were great friends for years before romance came in to the picture. Eventually, we realized that we're amazing together.
What was your relationship with your parents like?
Vanessa: I've always had a wonderful relationship with my parents. I felt very open with them and could always tell them anything. We still have a very honest and loving relationship.

Jacob: My mom raised me by herself until I was 8. She's always been self sacrificing, loving and hard working. My step-dad later taught me about being a man and how to be reliable and steady. It means a lot to me that my mom cared so much for me, and that my dad stepped up to be responsible for me when he didn't have to. I also appreciate the stability they brought to my life.
What attracted you to each other?
The honesty we shared and the ability to feel completely comfortable with each other. We had so many conversations that covered everything, from funny stuff to truths of our hearts. We'd talk for hours and it would feel like minutes. We were and still are the absolute best friends we could imagine having.
Please describe your personalities:
Vanessa: I have a strong and emotional personality. When I feel passionately about something, it shows. I also have a caring heart and would give the shirt off my back for those I care for. I love to be spontaneous with gifts and to make others happy.

Jacob: I'm an introvert who loves people. I love joking, laughing and being the goof ball in any group setting. I especially love connecting with others and finding new reasons to truly care about them. I hate saying no when people ask for help and try my best to see good qualities in others. I'm also ambitious and driven, especially in my career.
What are your hobbies?
Vanessa: I enjoy crocheting, doing my own nails, planning and making goodies for kid parties, jewelry making and gardening in the summer time.

Jacob: I love reading, running with my dog, house projects, games of all kinds, and soul searching. I also love to make new friendships and strengthen old ones.

Together we enjoy playing video games, walking the dogs, watching movies, trying new restaurants and traveling.
When you close your eyes and see yourself holding your precious baby in your arms what are your thoughts regarding the birthmother?
Amazement that this beautiful creature is mine to care for forever. Guilt that I get to enjoy these moments and that she doesn't. Gratitude that I can call this beautiful baby my own, thanks to her selflessness.
How will a child enrich your life?
This child is going to be the missing piece that makes our life whole. They will be what we've always been looking for, and what completes a future full of laughter, joy and love.
Why did you each choose the career path you decided on?
Vanessa: I work at a cancer research center. I love the idea that I'm helping people! Maybe in some small way, I can help cure a disease that affects everyone. I really love my job.

Jacob: I started in construction because it pays well. With time, I found that I have a real talent for quality work and for planning. I recently switched to a new company and got a promotion. My career is going better than ever and there's plenty of opportunities to grow. I find it rewarding, satisfying and challenging in the right balance.

We have an extensive database of families that are currently waiting for the opportunity to adopt your precious baby.

CONTACT US TODAY
FOR YOUR FREE
NO OBLIGATION CONSULTATION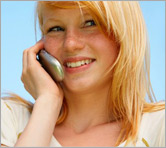 For Your FREE No-Obligation
Consultation1-877-550-3770

REQUEST A FREE ADOPTION INFORMATION KIT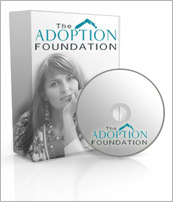 Your information is confidential.
Information will be mailed in an unmarked envelope.
Financial Assistance (as allowed by state law)
Information about our Free Housing for Birthmothers