Joel and Jennifer
We know that just seeing words won't truly express our love and appreciation to you for what you are going through right now, but please know that we understand how hard it must be to make this decision. You want to find a perfect home for your baby – one that is safe, loving, nurturing and provides for them the very best opportunities for success throughout their lives.
Describe your childhood:
Jennifer: I had a great childhood filled with laughter. I grew up in Southern California with my brother Sean, who is eight years younger than me. Our parents always took us to sporting events, camping on the weekends and we had dinner together almost every night. Our neighborhood was filled with kids and family friends. When I was 15, we moved to Georgia where I began a new adventure in life. The move taught me to embrace change. I made fantastic friends and ended up staying in Georgia for the next 20+ years.

Joel: I actually had a wonderful childhood, surrounded by my 5 brothers and 1 sister (7 kids total). My father was someone that put himself through college at night and became an executive by the end of his career, allowing my mom to stay home and take care of the kids. This taught me about both a strong work ethic and providing for my family, and how important these things are. My siblings and I are still very close, and we talk to each other several times per month. Both my parents are still alive and in their 80's, and I am extremely close to both of them (and I'm pretty sure I'm their favorite!) and talk to them at least once per week. This baby would have 10 wonderful cousins to play with just from my side of the family.
Tell us about your home?
Simply put, our home is full of love and laughter. Jennifer and I love each other like crazy, and our relationship is built on mutual respect and a genuine understanding of each other. We're both highly creative people (we both work in Marketing), so that means we're always working on new projects together like painting, crafts and making things for our home and our friends. We literally make each other laugh every day, and we make sure that we constantly show each other that we are in love ‐ for example, Joel is a hopeless romantic and brings Jennifer coffee in bed EVERY MORNING, 7‐days‐a‐week, and breakfast in bed most weekends.
When you have a 3-day weekend, what do you like to do?
We love to spend time together and with our dog, Baxter, going to the beach and the dog parks, shopping and going to movies (not that Baxter can get into the movies :) ). There are a lot of things to do near where we live (Disney, Universal, Beach, Mountains) so we are always finding interesting new adventures. The greatest thing about Southern California is that it never gets really cold, so we're always outside running, playing, having picnics and enjoying the California sunshine 12‐months out of the year.

Do you have pets? If so tell us about them?
We have one small dog, Baxter, that we rescued about 2 years ago who has become a much‐loved member of the family. He is a Beagle/Dachshund and, at 23 pounds, is probably the sweetest and most lovable dog either of us have ever had. He's extremely affectionate, loves to cuddle and doesn't have a mean bone in his body. He loves to go for long walks, where he is a very popular dog in the neighborhood with other dogs and children. We take Baxter to the dog parks and into the canyon, and he loves being outside and enjoying the sunshine.
What do you hope to teach your children?
Like our parents taught us, we think there are a few things that we're obligated to teach our children ‐ respect for themselves first, respect for other people and a genuine understanding of the difference between right and wrong. We believe that you teach children good versus bad, and then trust them enough to allow them to make their own decisions and demonstrate that they can be accountable and responsible. We recognize that, with the right foundation of love and respect, you grow up knowing how to make the right decisions throughout your life and you'll become a good human being.
Describe your neighborhood?
We live in a wonderful, safe and quiet family‐oriented neighborhood in Southern California. It's filled with great schools, tons of other kids, walking trails and playgrounds. We're across the street from a canyon that's great for hikes, and we're miles from the beach, one of the most beautiful in the world. We have great art festivals and museums, as well as lots of entertainment and cultural events that are perfect for families. Next to the canyon (in walking distance of the house) is sports park, where children of all ages can participate in all kinds of sports like soccer, baseball, lacrosse, tennis and football.
What will you tell your child about his/her birthmother?
That she loved you (the child) very much, and had to make sure that you had the right opportunities to have the best possible life. It was never a question of wanting to give you up, but she understood that she needed to make some difficult decisions for you and wanted to place you in a permanent home with a family that SHE could know and trust. She hand‐picked us for you, because she knew that we'd love you with all of our hearts and take care of you the same way that she would have if she could.
It's Daddy's day - what activity do you want to share with your child?
I love letting the child help to make the decisions for what we do together, as it creates a sense of importance and confidence when you're part of the discussions. Whether we're outside playing in the park or at the beach, shopping for new school clothes or seeing the latest family movie, I'll make sure that they feel important, always feel safe and that this day is really about them and creating those bonds between us that will last a lifetime.
What kind of education are you hoping to provide for your child - Private or Public?
We purposefully chose our house because of the wonderful public schools nearby, so our thought would be to have them attend public schools for elementary through high school. We'll be very involved in their education, and make sure that they get any help that they need to really understand and enjoy getting their education. Both
of us are college‐educated (with Joel having his MBA), so we place a high importance on being in school, getting good grades and making learning a positive part of growing up. We would also strongly encourage them to attend a college that they choose, where they can grow and develop into someone that they want to become.

How did you come to the decision of adoption?
From the beginning of our relationship, Jennifer and I both knew that we were destined to be great parents together. After unsuccessfully trying to have a baby ourselves for several years, we determined that it's GOD's will for us to adopt a baby and bring up that special child in a warm, safe and loving home.
What faith will you raise your child?
We would raise them as Christians, in the Methodist faith. The Methodist faith is about love, understanding and caring for your fellow man, and isn't extreme in any way. We would want our child to understand that there is a higher being that loves and looks after them, and that they have to believe in something bigger than themself. We'd want them to understand that Christianity helps you to understand right from wrong, and encourages you to make the right decisions throughout your life.
What kind of a relationship do you hope to build with your birthmom through her pregnancy?
We'd want to understand, from her, what her hopes and dreams are for this baby. We'd want to know about her family and the type of upbringing that she had, and what she wants for her child. We'd want to be open and honest about our lives, and hope that she'd be the same so that she'd know that we're going to be the perfect parents for her child.
What was your relationship with your parents like?
Jennifer: I am extremely close to both of my parents. We talk almost every day and they have always been very supportive and caring.

Joel: I absolutely am crazy about both of my parents, even though they are completely different kinds of people. My mom was the wonderful, warm, stay‐at‐home mom that was always there for us, was incredibly creative, loved to cook and always found fun things for us to do. My dad was a great guy who worked hard and built his career so that we could live in safe neighborhoods and go to good public schools. All 7 of their kids attended and graduated from college, as it was very important for my parents that we all had a good educations. Growing up, we did a lot of things together and really counted on and respected each other.
What attracted you to each other?
Jennifer and I actually met about 12 years ago when we both worked indirectly for the same company. We lost touch for several years, then reconnected about 5 years ago where we dated and married 18 months later.
Please describe your personalities:
Jennifer: I am outgoing, loving, honest and creative.

Joel: In a few words, I'd say I'm smart, caring, kind, creative and inquisitive. I love learning, and really enjoy watching programs where I learn about history, science and how things work. I love elderly people, and have volunteered with them before moving to California. I have a very strong work ethic, and am very blessed that I love what I do for a living (Chief Marketing Officer for a restaurant chain called "Johnny Rockets"). I'm really creative, and have shot more than 150 television commercials in my career for multiple companies.
What are your hobbies?
Jennifer: Joel and I love to spend time with our dog Baxter and exploring California, the beaches, the canyons and the restaurants. I enjoy reading, practicing yoga and cooking.

Joel: I love to spend time with Jennifer and Baxter most of all going to beach, playing tennis and going for long walks in the canyon together. I also golf and I read a lot and have written several books (both children's and work‐related books) that I'm hoping to publish someday.
When you close your eyes and see yourself holding your precious baby in your arms what are your thoughts regarding the birthmother?
I am so incredibly grateful to the birthmother for giving me the greatest gift of all, motherhood. I respect her strength and undeniable love, and I will forever hold a special place in my heart for her.
How will a child enrich your life?
Jennifer and I are so fortunate in our lives; we have a wonderful marriage, great jobs, a fantastic neighborhood, wonderful and supportive family and friends, our dog Baxter and a life full of laughter and happiness. What we've always wanted, but couldn't have naturally, is that last piece that would complete us and truly make us a family, the miracle of a baby. We will love, cherish and protect this baby with everything that we are and everything that we have, but we also know that this baby will give us back so much as well. We'll learn, through loving this child, what it means to be selfless and give everything to this wonderful new live we've been blessed with.
Why did you each choose the career path you decided on?
Jennifer: During college, I explored several courses where I could be creative and leverage my love for storytelling. I really enjoyed and thrived in my marketing and communications classes, and after college I took a job at an advertising agency. I knew on my first day that I had found my passion.

Joel: I've always been creative, and was the kid who would draw pictures non‐stop in my childhood. I quickly switched to paints, chalks and other materials as I tried to expand what I could create. When I got to college, I originally thought I was going to become a doctor, but then discovered the creative world of Marketing and I was immediately hooked. I am so lucky that I really LOVE my job and love going to work every single day.

We have an extensive database of families that are currently waiting for the opportunity to adopt your precious baby.

CONTACT US TODAY
FOR YOUR FREE
NO OBLIGATION CONSULTATION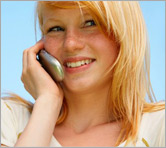 For Your FREE No-Obligation
Consultation1-877-550-3770

REQUEST A FREE ADOPTION INFORMATION KIT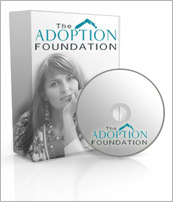 Your information is confidential.
Information will be mailed in an unmarked envelope.
Financial Assistance (as allowed by state law)
Information about our Free Housing for Birthmothers