Paul and Jennifer
It is our hope that you can get to know us and we can build a trustworthy and caring relationship with you. We truly value your courage and your consideration for adoption of your unborn child.
Describe your childhood:
Jennifer: My childhood was full of family, friends, sports and faith. I grew up with both parents and 4 sisters. Throughout my childhood I vividly remember going to family functions and spending time with family and friends at the ballpark.

Paul: I feel like I had a great childhood with a sister and two loving and caring parents. We were involved in all types of activities and my parents stressed the importance of education. My parents did their best to always support us and throughout high school they only missed a few of my activities.
Tell us about your home?
We live in a 3-bedroom, 2-bathroom home. It is a very welcoming home where we host our closest friends for dinners and BBQ's. We have a great back yard that is full of tall pine trees and beautiful oak trees. The back yard has a great open space where there is plenty of room to play and run around.
When you have a 3-day weekend, what do you like to do?
On our 3 day weekends we love to explore the beaches that are within driving distance. During our time at the beach cities Paul loves to fish off of the shore and piers while I enjoy sitting in the sand reading a good book or magazine.
Do you have pets? If so tell us about them?
We have a rescued dog who is an Australian Shepherd named Baloo. He is a sweet dog who is full of life. He is gentle with children and his favorite treats are peanut butter and bananas. He loves being scratched below his ears an on his belly. He loves to play fetch with frisbees and will do almost anything on command for a treat of any kind.
What do you hope to teach your children?
We hope to teach our child/children the importance of education, the value of hard work, to be confident and how to love their neighbor as themselves.
Describe your neighborhood?
We live in a serene neighborhood that is within walking distance of our community pool, golf, coffee shops and local restaurants. There are many community events that are kid friendly such as movie nights on the lawn, art festivals and farmer's markets. In addition, our neighborhood lies within the top school district our city.
What will you tell your child about his/her birthmother?
We will tell our child their birthmother made a loving and courageous decision when they were born.
It's Daddy's day - what activity do you want to share with your child?
All types of different activities…museums, athletic events, parks or whatever your child has an interest in.
What kind of education are you hoping to provide for your child - Private or Public?
We are hoping to provide your child with the best education available. Both Paul and I were educated in both public and private institutions and we have seen value in both options. We currently live an area that has great public school options. We feel like we have good choices to make between educating your child in either public or private school.
How did you come to the decision of adoption?
Unfortunately we have experienced infertility. We have tried to naturally conceive but have not been fortunate enough to have any success. We have immediate family members who have had the same infertility problems and they have gone through successful adoptions. It is our desire to have a family and have a child to shower with love.
What faith will you raise your child?
We will raise your child in the Christian faith.
What kind of a relationship do you hope to build with your birthmom through her pregnancy?
We hope to build a relationship that is trustworthy and caring. We hope to be able to have an open line of communication and provide support to her.
How did you meet?
We met each other at the university we both graduated from. At the time, Paul was working in the College of Engineering and I was a graduate student. We were both attending a student banquet and happened to sit at the same table next to each other.
What was your relationship with your parents like?
Jennifer: My relationship with my parents was very loving and respectful. My parents were always present for school functions and recreation sports games. My parents taught me how important it was to put God first and treat others with respect

Paul: I think we had a great relationship. My parents were always supportive and involved in any activities that we were in. Though out high school they missed less than a handful of my games or events that I was involved in. My parents maintained a great line of communication with me, so I always felt like I could talk to them about anything. They stressed the importance of education and that has paid off for me in my adult life. I am very thankful for my parents.
What attracted you to each other?
I (Jennifer) was immediately attracted to his smile and I admired the commitment he had to his students and relationships with his peers. I (Paul) was attracted to her smile, curly hair and calm presence.

Please describe your personalities:
Jennifer: My personality can be described as caring, loyal, competitive and confident.

Paul: My personality can be described as patient, laid back and fun loving.
What are your hobbies?
Jennifer: I enjoy cooking, watching sports, reading books, crocheting and a good shopping spree. As a couple we enjoy going to sporting events, traveling, spending time with family and/or friends and we also enjoy staying at home eating chips and salsa watching a good movie.

Paul: Together we enjoy watching sports, taking walks and hanging out with friends. On my own I enjoy reading, working out and walking/playing with our dog.
When you close your eyes and see yourself holding your precious baby in your arms what are your thoughts regarding the birthmother?
My heart is full of joy and gratitude that she chose Paul and I to love and raise her child.
How will a child enrich your life?
We have had many blessings throughout the 10 years of our marriage and adding a child will enrich not only our marriage but the lives of our family and friends. We both come from large families where "family time" is highly valued. We are so excited about having a child of our own and bringing them up around our closest friends and family.
Why did you each choose the career path you decided on?
Jennifer: After 1 year of attending a Junior College I was fortunate enough to receive an athletic scholarship to play softball at a major University. As a got closer to graduating from college and ending my own athletic career I knew I wanted to work with and help shape the lives of young women. As the circumstance of events would happen I was led in the direction of coaching college softball. I absolutely love the relationships I am able to build with the players that I coach. I enjoy the competition and the challenge of building new relationships every year.

Paul: I always thought that I would end up being a teacher, or in a profession where I was helping people, but one day while I was still in college I explained what I wanted to be to a mentor of mine and they told me that I would end up being stuck behind a desk for the rest of my life. I didn't want that so I ended up working in college recruitment and counseling. This type of job allowed me to work with families who had the goal of sending their students to college and it required so many different aspects that I would never be stuck behind a desk and in the same room all day.

We have an extensive database of families that are currently waiting for the opportunity to adopt your precious baby.

CONTACT US TODAY
FOR YOUR FREE
NO OBLIGATION CONSULTATION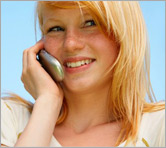 For Your FREE No-Obligation
Consultation1-877-550-3770

REQUEST A FREE ADOPTION INFORMATION KIT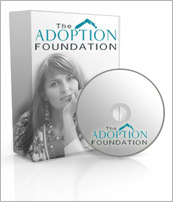 Your information is confidential.
Information will be mailed in an unmarked envelope.
Financial Assistance (as allowed by state law)
Information about our Free Housing for Birthmothers