Douglas and Andrew
During this time, as you ponder your future, trust that there is a light at the end of the tunnel and you will be alright. Trust in yourself and that higher power within you; everything will be alright. You have the strength and courage to make the best choice for you and your baby. You will always be the mother of your baby; whatever decision you make, you will forever be courageous and love-worthy to your son or daughter. You will be forever in our thoughts and prayers.
Tell us about your home?
Our home is very neat and tidy. We live comfortably and simply. We like to make our home feel "homey" and for anyone that enters our home to feel like they are welcome.
When you have a 3-day weekend, what do you like to do?
It varies. If we're relaxing around the house, we will do some replanting of the yard. If we go out, we'll go out to eat and a movie. Sometimes we'll do some "home" shopping and hit TJMaxx or Homegoods. In the evening we may get together with some close friends and cook either at our house or theirs. Over-all just pretty relaxing.
Do you have pets? If so tell us about them?
Yes, we have 2 Cocker Spaniels, a boy and a girl. Louis Vuitton (Lou) is an English breed, chocolate Cocker. He is 7-years-old now and we've had him since he was a puppy. His goals and incentives in life are BALL, BALL, and BALL. Madison is a blonde American Cocker. She is 10 and Drew got her when she was a puppy too. Her goals and incentives include food and being on your lap.
What do you hope to teach your children?
About love. About life. About how to be an open and free-minded individual. We want them to be a positive influence in other people's lives and strive to be the best they can be in helping people and the world unite in peace and love. They should be contributors to society and give back to those less fortunate, be forever grateful and humble for the things they have and to help those in need.
Describe your neighborhood?
We live in California by the coast, on the "top of the world," as some call it. It's a very nice, quiet, "Italian-inspired" design, in a private and safe community. It's adjacent to some of the best schools and communities and just up the street from the beach.
What will you tell your child about his/her birthmother?
We feel like our child should know about his/her birth mother. We will always refer to her in a positive light and assure them that the decision was for the best of their future and not by any means that they were not wanted or loved. They should feel good about their birth mother and if/when they decide to seek her out, we will help them through their journey.
What kind of education are you hoping to provide for your child - Private or Public?
Private. We both went to Christian private schools growing up and we hope to provide the same education and more for our child. We are both grateful and feel that education was essential in our upbringing, and we want the same opportunity to be passed on so that our child has the best care and education possible to help shape the amazing people they are to become in the future.
How did you come to the decision of adoption?
We did extensive research on several types of adoption; even surrogate as our possible options while deciding what direction we would take. After a few months of research, we came to the conclusion that private adoption was the direction that best fit our family's needs. We feel good with our decision and looking forward to being parents.
What faith will you raise your child?
Christian. We were both raised with Christian beliefs. Our upbringing and religious backgrounds helped to shape and ground our lives growing up. We were very involved with church activities and groups. We remember the potlucks and fun we had with the other kids we went to Bible School with.
What kind of a relationship do you hope to build with your birthmom through her pregnancy?
We are open to the type of relationship the birth mom would like to have in terms of how much contact she would like. We feel like the more we're able to know about her will we be able to share with her child as they grow up and begin to understand or ask more about where they came from. We would like to be able to share as many positive stories as possible to reassure them that no matter what, they are always loved and the choices made were in their best interest.
How did you meet?
We met on-line. I (Doug) was new to the area. Long-story-short, a friend of mine suggested that I try on-line dating; he himself had some success meeting new people when he moved. I signed up with his help and soon thereafter I met Drew. Our first interaction lasted a few hours of chatting back and forth and ended exchanging phone numbers to meet face-to-face later the following weekend. We emailed and texted all week and set up to meet for breakfast that following Saturday. It's history from there… although we were both not really looking for a relationship but just friendship at first.
What was your relationship with your parents like?
Doug: I had a very close relationship with my mom growing up. She was my best friend and confidant. She was a stay-at-home parent until my youngest brother started 1st grade. Then she entered our school and helped with the pre-school/Kindergarten classes and after school daycare, so she was always around. We had a very fun and active childhood. My mom encouraged us to be loving, caring and independent. My dad and I had an interesting relationship. He adopted me at a very young age and we were best buds for a long time but over time we became estranged. We didn't connect or understand each other, and that was hard for a while but as adults we ended up reconciling. I met my biological dad at 22-years-old. It was short lived, we don't have a relationship now, but I got a great new step-brother and 2 step-sisters out of the experience.

Drew: Growing up, I had two very career-oriented parents. I spent a lot of my youth with my grandmother, who was one of the closest people in my life until she passed away at 93, a few years ago. As I grew older, my father and I became best friends. He was the person I always turned to for advice. Even though we were not close when I was a child, as adults there could not have been a closer relationship. My father passed suddenly about 8 years ago now and I continue to cherish the relationship that we shared. My relationship with my mother has been somewhat unique. As a devoutly religious person, she has not been accepting of my being gay. We still continue to have an amicable relationship, but not the closeness I have hoped for.
Please describe your personalities:
Doug: I am a creative, free-spirited person. I listen to my heart and intuition when I make decisions. I am inspired by music and the world around me. I like to be surrounded by beautiful things and create environments that are happy and enjoyable. I try to draw out the positive out of every situation and learn from the opportunities that sometimes hold me back.

Drew: I am the ultimate planner. I am extremely organized and tend to be the person people come to in a crisis. I have a very loving and warm personality and value the people in my life. If you are my friend, I consider you family. I have a very business oriented personality and I am ever the optimist. Doug and I are the perfect match when it comes to personality. Together we make a perfectly rounded couple. We learn from each other all of the time.
What are your hobbies?
Doug: I love music. Like I mentioned before, it inspires me and makes me happy. I also enjoy movies and reading. I'm not so much a TV person, but I like to watch a movie and as much as I love to read, I have to find time in my busy schedule to do it. I also enjoy the outdoors, hiking, the beach, snow skiing and biking. I love to travel to see new things, meet new peoples, try new foods and just experience something different from our daily lives. I wish we could travel more but we try to fit in at least 1, sometimes 2 small trips per year. Our best vacation yet was our Puerto Vallarta trip last year. It was great!!

Drew:My number one hobby would be cars. I have loved cars since I was a little kid. I have been very fortunate to get to afford this hobby and enjoy each and every one of them. Second to cars, I love projects around the house. My nick name among friends is "Handy Andy". If it is broken…I can fix it. I also love water and the ocean. Living at the beach is such a dream. There is not a day that goes by waking up looking at the ocean that I don't smile. I love to travel when our schedules allow, but I am just as content at home as long as Doug and I are together.
When you close your eyes and see yourself holding your precious baby in your arms what are your thoughts regarding the birthmother?
We imagine the difficult decision that had to be made for the sake of her baby, but we are confident that we will make the best effort to love and provide for her baby in the best possible way!
How will a child enrich your life?
We feel like a child in our lives will complete our family as only a child could. Our lives will be complete. We will be forever changed when we are new parents.
Why did you each choose the career path you decided on?
Doug: I've always been creative. Growing up I wanted to be several things, all creative of course. I wanted to be a pianist, or something to do with music, singing, playing, writing music. It became a passion but didn't translate to a career. I drew and painted as a kid as well, but couldn't turn it into a career to just draw and paint. When I was in high school I wanted to be a fashion designer and went to fashion school. That turned into a sort of career or job – in college I designed costumes for a Community Theater and later worked with costumes in student films. Aside from Fashion Design I have also dabbled in hair/make-up design. I always worked in retail to pay for school and my bills, and I have always enjoyed it. Over the years I've worked for several national retailers and I've been in my current position now for almost 3 years and enjoy my work greatly.

Drew: In many ways my career found me. I started out as an intern for a renowned physician who pioneered several topical pharmaceutical products. Once I finished my internship, I decided to try starting my own company. 22 years later, my company is still going and growing. I have been so lucky in my career to be an entrepreneurial success. I enjoy most about my career creating new formulas from scratch that help improve people's lives.

We have an extensive database of families that are currently waiting for the opportunity to adopt your precious baby.

CONTACT US TODAY
FOR YOUR FREE
NO OBLIGATION CONSULTATION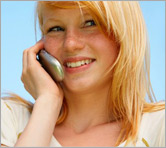 For Your FREE No-Obligation
Consultation1-877-550-3770

REQUEST A FREE ADOPTION INFORMATION KIT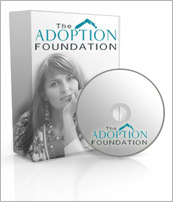 Your information is confidential.
Information will be mailed in an unmarked envelope.
Financial Assistance (as allowed by state law)
Information about our Free Housing for Birthmothers