Trenton and Kristen
We promise that we will provide a home full of love, support, and laughter. We would love the opportunity to talk to you and discuss the dreams you have for your baby's future. Thank you for reading to our story.
Describe your childhood:
Kristen: I had a very happy childhood. I remember playing outside a lot with the neighborhood kids and my siblings. I remember always having dinner together as a family and helping my mom around the house. I look forward to making these same memories with our child and giving them a happy childhood.

Trent: I had a wonderful childhood. I grew up on an acreage with a younger sister and brother. I remember going on hikes through the surrounding fields with my family and riding bikes with my siblings and cousins. I was always interested in gardening and my parents always helped me plant a large vegetable garden each year. I have very happy memories from my childhood and I look forward to providing the same for a child of my own.
Tell us about your home?
We purchased our dream home last spring and are excited to raise our family in it. Our house has a large eat-in kitchen where we look forward to having dinner as a family every night. We have one of the largest backyards in the neighborhood that is fenced in, allowing for lots of outdoor activities while staying safe. Our dog Ping loves to play fetch in the backyard and will be excited to have a new playmate to throw the ball for her. Every summer we plant a large garden and look forward to passing along our love of gardening to our child.
When you have a 3-day weekend, what do you like to do?
We love doing projects around the house on long weekends. In the spring or summer that might working out the yard or planting in our garden and in the fall or winter that might be doing home improvements around the house or building new shelves to hang in the family room.
Do you have pets? If so tell us about them?
We have one dog named Ping. She is an Australian Sheperd mix and was the runt of her litter and is small for her breed. She is very active and has a loving personality. Ping loves to play fetch and snuggle and will love having a child to cuddle and play with.
What do you hope to teach your children?
We hope to teach our child that they can do anything they dream of doing. Hard work and believing in themselves is necessary to do that, along with having a strong supportive family behind them.
Describe your neighborhood?
Our home is on the end of a block full of friendly young families and dozens of children of all ages. The kids play in the yards and ride their bikes while the parents gather together in the nearby driveways watching over them and socializing. There are often fire pits blazing once the sun goes down and kids roasting marshmallows or popping popcorn over its flames. The local elementary school is a few short blocks from our house and has a large playground and several sports fields that will be easy to walk to on a regular basis.
What will you tell your child about his/her birthmother?
We will tell our child that their birthmother loved them so much and wanted the absolute best life for them. We will tell them that she was very couragous and selfless and that they should be very proud of her and the sacrifice she made for them.
It's Daddy's day - what activity do you want to share with your child?
I always loved fishing with my dad and thus I would naturally want to share that experience my child.
What kind of education are you hoping to provide for your child - Private or Public?
Our school district is one of the best in the state and we are very excited to be a part of it. It is a smaller school district so there will be many opportunities for our child to participate in sports and activities. Our child will also attend religious education classes at our church to supplement their public school education.
How did you come to the decision of adoption?
We learned before we were married that we would not be able to have children of our own. After exploring all of our options we decided that adoption was the only option for us and we are very excited to be going through this process.
What faith will you raise your child?
Our life is centered on our Catholic faith and we belong to amazing church community that we are very involved in. Our child would be raised in this church community and would attend preschool and religious education classes there. We strongly believe that creating a solid religious foundation for our child will help them to grow into the person that God has created them to be.
What kind of a relationship do you hope to build with your birthmom through her pregnancy?
We are very interested in getting to know our child's birthmom during her pregnancy. We would love to meet her and keep open communication with her in the hopes of building a good relationship so that she can continue to be in our child's life.
How did you meet?
We met through a mutual friend at a fall TV premier party at her apartment. There was an instant connection between us, but the timing wasn't right for either of us. We saw each other a few times in the next two years and finally both realized that we belonged together. We were engaged two years later and will celebrate our third anniversary this spring.
What was your relationship with your parents like?
Kristen: I am extremely close with my parents and talk with at least one of them daily. My parents live a few blocks away from and although we only see them a few days a week at most, it's wonderful to have them so close. I am very excited to have them be so close to their fifth grandchild and for our child to be able to have the same loving and supportive relationship that I had with them growing up.

Trent: I have always had a great relationship with my parents. I have been truly blessed to have grown up with such supportive and caring parents. I very much appreciate their wisdom and talk to them weekly. They are excited to have grandchildren and will surely spoil them every chance they get.
What attracted you to each other?
I (Kristen) was attracted to his smile and laid back personality. Trent is always smiling and makes everyone that he is around feel at ease. He constantly challenges himself and me, making us both better people every day. I (Trent) first noticed Kristen's eyes and then quickly realized just how smart and caring she is. She is truly a beautiful person both inside and out.
Please describe your personalities:
Kristen: I am a very positive, happy person. I am often made fun of for being super organized person, but really love when everything is in its place. I love to laugh and more importantly make other people laugh. Nothing makes me happier than when I can put smile on someone's face.

Trent: I am a fairly easy-going person and try to always keep a positive attitude. Like my wife, I appreciate laughter and do my part to make her laugh. I also try to be consistent and honest in everything I do.
What are your hobbies?
Kristen: I love cooking and experimenting in the kitchen. It's very rare that I follow a recipe exactly as it's written and thankfully my husband doesn't mind trying new things. I also enjoy reading and still believe that FRIENDS is the best TV show ever made. Since we've been together, Trent has taught me the joys of growing a vegetable and herb garden and fall is now my favorite time of year as it means there is a bountiful harvest in our backyard.

Trent: Some of my hobbies include woodworking, gardening, and skiing in the winter. Kristen and I also enjoy trying new foods and restaurants and playing with our dog, PIng.
When you close your eyes and see yourself holding your precious baby in your arms what are your thoughts regarding the birthmother?
I am thinking that I will never be able to express my gratitude and love for the woman that chose to adopt to her child to my husband and I. It takes an extremely courageous and selfless person to do what she did and I am thankful to God for her sacrifice and love.
How will a child enrich your life?
We have both always wanted to have children and have seen from watching our siblings and friends start their own families what a blessing children are in their lives. We have a lot of love to share and look forward to sharing that love with our child. We also have a lot of passions that we are excited to teach to our child and look forward to exploring new passions with them. We have been very blessed and are looking to share those blessings.
Why did you each choose the career path you decided on?
Kristen: For as long as I can remember I wanted to be a doctor, however once I received my first "C" in college chemistry I knew that I was not going to make it medical school. I wasn't sure what I really wanted to do after that, so I ended up in business school. After the first day in my intro to accounting class I knew that I had found what I was meant to do. I had always been good at numbers and I loved that in accounting everything had to balance. After college I worked as a CPA for 9 years and then began searching for my dream job as the head of the accounting department for a private company.

Trent: I have always been interested in plants and gardening. While I was in high school I began to compete in horticulture contests and after finding success in these competitions on the national level, I decided to pursue a college degree in this particular field of study. After college, I worked for the University Extension office as a Horticulturist and since then I have moved into my current role as the plant records curator at a botanical garden where I have been happily working ever since.

We have an extensive database of families that are currently waiting for the opportunity to adopt your precious baby.

CONTACT US TODAY
FOR YOUR FREE
NO OBLIGATION CONSULTATION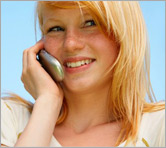 For Your FREE No-Obligation
Consultation1-877-550-3770

REQUEST A FREE ADOPTION INFORMATION KIT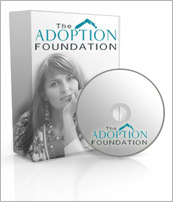 Your information is confidential.
Information will be mailed in an unmarked envelope.
Financial Assistance (as allowed by state law)
Information about our Free Housing for Birthmothers