James and Jennifer
Adoption to us means a chance to start something wonderful that we have wanted for years… a family. We will never be able to properly thank anyone that can find it in their heart to bless us with a baby. Like many others that pursue adoption, we have tried to conceive a child on our own, and we have also tried fertility treatments that have been unsuccessful. Despite the emotional journey we experienced, it has reinforced to both of us exactly how important it is for us to start a family. We are hoping an angel will bless us with a baby!
Describe your childhood:
Jen: I was a happy and active child. I grew up playing different sports, had several friends, and enjoyed school. My parents were very supportive and attended all of my sporting events. I was close with my immediate and extended family growing up and spent nearly every weekend on my grandparents' farm. We always took a summer vacation that included a road trip which was always memorable.

Jim: I grew up in a very similar environment as Jen did. I was very close to my cousins, aunts/uncles, and grandparents. We would commonly get together with my cousins to play sports, video games, or get together for birthday parties. I have always enjoyed hanging out with my family. My parents brought me up to make sure that I concentrated on my school work, and I always tried to be the best student/athlete I could be.
Tell us about your home?
We bought our house with the intention of growing a family. Our house has a large beautifully landscaped, fenced-in yard that allows plenty of space for outdoor play. It has five bedrooms, and we would love to convert one into a nursery / bedroom and another room into a playroom filled with books, toys, and games.
When you have a 3-day weekend, what do you like to do?
We look at 3-day weekends as opportunities to unwind, spend time with each other and/or take a short vacation. In the past, we have taken long weekends to Chicago for a Cubs game, to Green Bay for a Packers game, to Indianapolis or Nashville for Jen to run a half-marathon, & we often will visit Jen's parents and family in Iowa. Whatever we're doing, we are enjoying each others company.
Do you have pets? If so tell us about them?
We have a four year old Labradoodle dog named Riggs. He is a good-natured, well mannered dog that is very playful. He's always there to greet us at the door when we get home, and he loves to take walks with us around the neighborhood. He really likes to take rides in Jim's truck to get ice cream or a puppy-cino from Starbucks.
What do you hope to teach your children?
We hope to teach our child a lot of the same mid-western values that we were taught growing up. We were both taught the "golden rule" early as children to make sure that we treated others as we wanted to be treated. Our families wanted to make sure we understood love, honor, and respect. We would like to teach our child the same.
Describe your neighborhood?
We live in a quiet neighborhood at the end of a cul-de-sac, and there are several families in our neighborhood that gather together to watch the children laugh and play. We also have a park within walking distance that we love to take our dog to on the weekends, and it has a playground area for kids of all ages.
What will you tell your child about his/her birthmother?
We will tell our child that we were lucky their birthmother had the courage to trust us to raise our child. We'll explain that their birthmother had a very tough decision to make when it came to adoption. It will be important that our child understands their birthmother was making the right decision for our child. We think it's important for the child to know about their birthmother.
It's Daddy's day - what activity do you want to share with your child?
If my child likes baseball, we'll go to Wrigley Field, play catch in the yard, or go to a local baseball game. We could also play video games, go to a movie, go bowling, or take a drive to a new place. Generally speaking, I'll want to do something together that we both like to do.
What kind of education are you hoping to provide for your child - Private or Public?
We are planning to send our child to a public school, assuming we are living in a good school district like we currently do. We are products of the public school system, and we are strong believers that public schooling can be very good, especially since we plan to be very involved with our child's education and activities.
How did you come to the decision of adoption?
We tried to conceive a child naturally and then also tried fertility treatments. After trying for several years to conceive, we realized that we'll likely be unsuccessful. We saw adoption as an opportunity to start a family and help someone at the same time.
What faith will you raise your child?
We will likely raise the child to be a Christian (non-denominational). We attended church growing-up, but we also relied on the values and up-bringing of our families as well.
What kind of a relationship do you hope to build with your birthmom through her pregnancy?
We would like to get to know the birthmom's history, understand her values, and help to ensure a healthy pregnancy. We realize she is making a courageous decision, and we want to be as supportive as possible.
How did you meet?
We originally met at work about 7 years ago. We then started playing co-rec softball, and Jim ultimately ended up asking Jen to be his date for his friend's wedding. That sparked what would turn into a great relationship and future together.
What was your relationship with your parents like?
Jen: My relationship with my parents was very loving and supportive. My parents taught me the importance of hard work and helping others. My parents helped teach me the value of working hard in school, and it has led me to be a successful leader in my company. I was very appreciative of the support that my parents gave me in everything I did including my sporting events.

Jim: I grew up extremely close to my parents. I was my dad's little helper whether it was washing the cars, fixing a broken cabinet, or hooking up the stereo. My dad was very much of a do-it-yourselfer, and he wanted to make sure I could fix things too. My mom was very supportive with my schooling and events. I don't think my mom ever missed a baseball game, basketball game, or track meet.
What attracted you to each other?
Jen was attracted to Jim's sense of humor, caring nature, and easy-going laid-back temperament. Jen liked that Jim gets along well with all sorts of people and can strike up a conversation with new acquaintances. Jim was attracted to Jen's intellect, sense of humor, and hard-working personality. Jim found it extremely easy to get to know Jen, and she became his best friend really quickly.
Please describe your personalities:
Jen: I'm a very active person with hard-working values, and I don't like to let others down. I think I'm a caring person that looks out for others needs, and I'm a good friend. I'm relatively quiet until I get to know people, but I think that is because I'm a good listener.

Jim: I like to work hard and play harder. I'm generally pretty easy-going, and I'm always trying to make a situation more fun or get people to laugh. I figure if you can't enjoy what you're doing, you're doing something wrong. I'm a caring individual who puts others first.
What are your hobbies?
Jen: I like to work out, especially running. One of my favorite things to do every day is take a walk with Jim and Riggs (our dog). I also like to read, complete house projects, and travel to new places.

Jim: I like to bowl, play softball, and watch sports. I generally enjoy playing games with family and friends, and I really like to travel with Jen. I also enjoy wrestling with Riggs (our dog) or laying on the floor playing with him.
When you close your eyes and see yourself holding your precious baby in your arms what are your thoughts regarding the birthmother?
I am extremely grateful for her selfless decision to bless me with caring for her child. I will never be able to truly thank her for this gift. I promise to provide the child with unconditional love and support.
How will a child enrich your life?
We are excited to introduce a child into our lives. We have a great relationship today, but we realize there is a void in our life as we think about starting a family. A child has a way of bringing out the inner child in all of us, so we can't wait to raise a child and see the world through the child's eyes as they learn and develop. We would like to pass along the legacy of our great families to a child.
Why did you each choose the career path you decided on?
Jen: I enjoyed math in school, and I enjoyed my high school accounting class. At the time that I was entering college, I did some research that proved there were many great opportunities in accounting. I've been working for the same company for over 15 years now, and I have found it to be a rewarding career.

Jim: I enjoy a challenge, and I've always wanted to own or run my own business. I realized from talking to several people and observing others that successful business people have to understand what drives the business to be profitable. Getting an accounting degree allowed me to get a variety of business classes while also getting a deep understanding of the financial drivers of a business.

We have an extensive database of families that are currently waiting for the opportunity to adopt your precious baby.

CONTACT US TODAY
FOR YOUR FREE
NO OBLIGATION CONSULTATION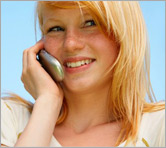 For Your FREE No-Obligation
Consultation1-877-550-3770

REQUEST A FREE ADOPTION INFORMATION KIT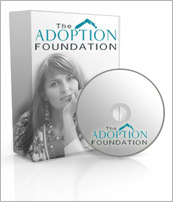 Your information is confidential.
Information will be mailed in an unmarked envelope.
Financial Assistance (as allowed by state law)
Information about our Free Housing for Birthmothers