Brad and Corrina
You are extremely special to us because you are choosing LIFE! We can never begin to understand how you are feeling, but rest assured, your sacrifice and decision are immense and will never be forgotten. Adoption would also mean the world to us because Brad grew up in and out of foster homes and was adopted by an abusive parent. He had a terrible childhood, to say the least, and we wish to adopt so that we can make a difference in a childís life and give the loving respect and happiness that he wished someone would have bestowed upon him. As we journey through this process, our hearts swell with love and anticipation in hopes that we may be given the opportunity to hold your precious angel in our arms and to give them a life to the fullest.
Describe your childhood:
Corrina: Life was always serious living on a 100 acre farm. From the time I was 7 years old I knew the importance of having a good work ethic, always helping cook, clean, feed the cattle and bale hay. My dad wasnít very nice so we always walked on eggshells being extremely respectful and helpful, therefore there wasnít much time for fun. My parents got divorced when I was a teenager, and I traveled Europe with my mom which was super cool. To this day I am still extremely close to my mom, my 2 brothers and my sister!

Brad: I was in and out of different foster homes from infancy my entire childhood, my mom finally put me up for adoption when I was 11 and I was placed in a few foster homes before becoming an adult. But these experiences have been a learning tool on raising my kids.
Tell us about your home?
We own a 4 bedroom house that was built in 2007.
When you have a 3-day weekend, what do you like to do?
Most Fridays we either set the tent up in the living room and have a family movie night or we set up our projector on the garage door and watch a movie outside on the air mattress then lay under the stars for a bit or have a board game night where each person picks a game. Saturdays are usually filled with our sons baseball game, our daughters softball game and Brad's cowboy reenactment skit. But when they donít have games we travel down the mountain to enjoy a day of go-kart races, bowling or horseback riding and a nice dinner out. Sundays are church then we pack a picnic and head to the National Park for an afternoon of hiking.
Do you have pets? If so tell us about them?
We have a 3-year-old Pomsky dog, named Diesel. He is a Siberian Husky and Pomeranian mix. He is the most gorgeous cuddliest ball of fur ever! He's very calm and great with the kids, he always wants to be used as a pillow and loves walking to the bus stop everyday. He snorts if Brad doesnít tell him goodbye before he leaves for work. It's hilarious how much attention he has to have. We also have a 45 gallon fish tank with a blue light filled with glow in the dark fish.
What do you hope to teach your children?
Honesty and respect are the values we mostly focus on instilling in the kids. Self esteem is also major in our home, we have never allowed our kids to talk meanly to us or to each other. We love that they are very helpful. They want to help with dinner, dishes and picking up their things without needing to be asked.
Describe your neighborhood?
We live in a very, very small city where everyone knows everyone. It's nice because it creates a safe environment, but there are not many restaurants or places to go and our closest Walmart is like 25 minutes away.
What will you tell your child about his/her birthmother?
Its important to us that we are completely honest with our child from the beginning regarding adoption. To us, it's not a secret or a shame. To us, adoption is a beautiful thing, and without a birthmother we would never be able to have another child, and its important that he/she understands the level of LOVE and sacrifice that took on her behalf. We will teach how special their birthmother was, is, and always will be, to our family. It is also important that he/she know that their birthmother had and will always have an incredible amount of love for them.
It's Daddy's day - what activity do you want to share with your child?
I enjoy golfing 9 holes with my son and he loves driving the cart. We have kid sized clubs and my daughter likes to hit a few too. Sometimes me and the kids spend some time at the driving range. My son loves to cook and hopes to own a restaurant someday, so we spend some quality time in the kitchen. He is my sous-chef. I love baking with my daughter and I call her my little pastry chef. They both have aprons and puffy hats. I enjoy painting my daughters toenails all the time and every year our community has a father/daughter dance and we have never missed a year. She loves getting a corsage and feeling like a princess for the day.
What kind of education are you hoping to provide for your child - Private or Public?
Public
How did you come to the decision of adoption?
We have always wanted 3-4 children so the idea came naturally. We started talking about it more and more because Corrina had 2 rough pregnancies and deliveries and the doctor's advice was to not have any more children.
What faith will you raise your child?
Catholic
What kind of a relationship do you hope to build with your birthmom through her pregnancy?
We hope the relationship is honest, understanding, and compassionate.
How did you meet?
We met in 1998, working together at a local pizzeria in Pennsylvania and became instant friends. He joined the Marine Corps and moved to CA in 2000, but wrote to me every single day for a year.
What was your relationship with your parents like?
Corrina: I was always afraid of my dad and we never really communicated because he was always too busy with the farm to have a family, in his world we didn't exist. I haven't seen him in almost 18 years. I have always been super close with my mom.

Brad: Neither of my parents were present during my childhood or teenage years. I didnít have a good relationship with my mom when she first started coming around when I was an adult because I didn't understand how and why she gave me away but kept my older sister and half brothers. It took some time, but we have since reconciled and she has been a good part of my life and is active in our kids' life as well. My dad has passed away.
What attracted you to each other?
Our sense of humors just clicked. Brad was also attracted to Corrina's smile and her extremely long curly hair.
Please describe your personalities:
Corrina: Understanding, caring, and supportive,and funny

Brad: Appears to have a hard shell but is a fun loving, good sense of humor and hard working
What are your hobbies?
Corrina: Kickboxing, participating in color runs, Photography, and scrapbooking are my favorite things to do in my spare time. As a couple we enjoy relaxing by a fire, riding the motorcycle through the National Park, hiking, having air hockey tournaments has been something we have done for 16 years now, and travelling to other countries

Brad: Golfing, cowboy reenactment skits, flying my miniature helicopter, playing and coaching baseball and softball and working on my John Deere Gator restoration.
When you close your eyes and see yourself holding your precious baby in your arms what are your thoughts regarding the birthmother?
We are truly blessed that she chose us to love and raise her child as part of our family. We are blessed that she trusted her heart enough to make this immense decision and regardless of her circumstances it means the world to us that she chose adoption because life itself is the most precious thing.
How will a child enrich your life?
We are so excited to finally be on this incredible journey and cannot wait until our dream of adopting becomes a reality. Brad is busting at the seams with excitement that he will be able to raise this child from a newborn and love and cherish every moment of their life as he wished someone would have bestowed upon him through his childhood.
Why did you each choose the career path you decided on?
Corrina: Brad and I both decided that since he makes more than enough money to provide financial stability for our family, that I donít need to work, therefore I focus on being a stay at home mom, which I love. I choose to volunteer in my daughter's classroom weekly and work for the school district as a classified substitute, they are 3 hour shifts a few days a month. Its also nice to get out of the house occasionally and its very rewarding working with children.

Brad: Even though I could no longer be in the Marine Corps due to an injury, which I received an honorable medical discharge and 100% disability for life, I still desired to work with the marines. I was given the opportunity to be a government employee training Marines on base and I absolutely love my job.

We have an extensive database of families that are currently waiting for the opportunity to adopt your precious baby.

CONTACT US TODAY
FOR YOUR FREE
NO OBLIGATION CONSULTATION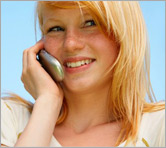 For Your FREE No-Obligation
Consultation1-877-550-3770

REQUEST A FREE ADOPTION INFORMATION KIT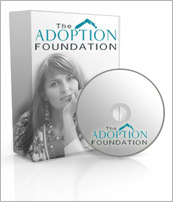 Your information is confidential.
Information will be mailed in an unmarked envelope.
Financial Assistance (as allowed by state law)
Information about our Free Housing for Birthmothers