Alok and Jennifer
The decision to pursue an adoption plan was probably not an easy one, but we would like to thank you for choosing this path. We admire your strength and courage and know that the baby will inherit these wonderful traits and we will make sure to nurture those qualities. We are excited to write to you as we would like to tell you a little about ourselves and why we think that we would be great parents for your baby.
Describe your childhood:
Jennifer: I grew up in the Illinois suburbs with both my parents and a younger sister. I was raised with a focus on being warm, caring, and well-rounded. I was given many opportunities to develop interests and hobbies. I played the piano, took Indian classical dance lessons, played badminton and tennis. I was active in our Indian social community and had a lot of friends. My parents encouraged me to engage in volunteer work and give to others.

Alok: I grew up in the Michigan suburbs with both my parents and two older sisters. I was raised with the goal of being a well-rounded individual but with particular strength in academics. My parents both believed that education would create a foundation of success for the rest of my life. I always felt particularly loved by my parents, as I know that having a son was very important to them.
Tell us about your home?
We live in a townhouse with large living spaces, two bedroom suites upstairs, and a finished basement. We did much of the home improvement ourselves to ensure the home is cozy and warm. There is a backyard with a deck, and the home is surrounded by a nature preserve and golf course.
When you have a 3-day weekend, what do you like to do?
We love to travel, whether road trips to nearby towns or flying to another city. While on these trips, we try to immerse ourselves in the local culture, particularly the food! We enjoy both exploring cities, particularly the architecture, but also try and get out into nature to enjoy hiking and scenic beauty.
Do you have pets? If so tell us about them?
No
What do you hope to teach your children?
We hope to teach your child to be a well-rounded individual who has both academic and artistic interests. We plan on exposing them to a variety of activities and let them pick which ones to pursue. We'll teach the child to be kind and caring and full of integrity. We will teach them to have interest in different cultures and willing to communicate and socialize with anyone.
Describe your neighborhood?
We live in a subdivision with a mix of young couples, senior citizens and families with small children. The neighborhood is nicely landscaped with several large parks nearby.
What will you tell your child about his/her birthmother?
We will tell the child that their birthmother cared about them very much, but may not have been in the best position to provide them the life she wanted for them. We will tell our child that it was a very difficult decision but she had their best interests in mind.
It's Daddy's day - what activity do you want to share with your child?
I really enjoying cooking so we'd start the day making breakfast together. Depending on the weather, I'd encourage activities that take us outside, like playing in a park or visiting a zoo. Otherwise, I'd like to take him/her to a kid-friendly museum or we just sit in our pajamas watching movies together. At the end of day, we'd come back and get dinner ready for Mommy.
What kind of education are you hoping to provide for your child - Private or Public?
Our inclination is to send your child to public schools. The public school system provides more practical life experience, as the child has to navigate their experience somewhat independently. Also, we live in a great school district and both have positive memories from our public school experience. However, if we felt the child would benefit from a private school, we would definitely consider it.
How did you come to the decision of adoption?
After we had challenges conceiving naturally, we decided to take a break from considering children, to ensure that we could make decisions with a clear state of mind. As we learned more about adoption and talked to others that had been through the process, we realized it was the option we're looking for. We believe it does not matter if a child is biologically ours, we just look forward to the experience of raising him/her together.
What faith will you raise your child?
It important for your child to have some level of spiritual beliefs. We are both Hindu and would like to raise your child as a Hindu. However, we will let him/her learn about other faiths and make a decision on their own of how spiritually involved they would like to be as an adult.
What kind of a relationship do you hope to build with your birthmom through her pregnancy?
We hope to have an open relationship with her and provide support to as needed. We will do whatever is needed to assure her that we will be great adoptive parents, including meeting in-person.
How did you meet?
We met in Illinois on an Indian dating website. After a few e-mails and phone calls we met in-person, where it was pretty much love at first sight. We both knew what we were looking for in a spouse, and knew quickly that we wanted to get married.
What was your relationship with your parents like?
Jennifer: Though we have common interests, we have many opposing personality traits, which provide a nice complement. Jennifer's personality is youthful and outgoing, and she helps to bring out the playful side in Alok. Alok is disciplined and organized and he helps Jennifer be more grounded.

Alok: My relationship with my father and mother was different. The relationship with my father was based on respect and integrity, as he was focused on ensuring I would grow up to be successful. My mother was all about care and love, as I know that she would do absolutely anything for her children.
What attracted you to each other?
Though we have common interests, we have many opposing personality traits, which provide a nice complement. Jennifer's personality is youthful and outgoing, and she helps to bring out the playful side in Alok. Alok is disciplined and organized and he helps Jennifer be more grounded.
Please describe your personalities:
Jennifer: Warm, caring, considerate, dependable, authentic, passionate, understanding, loyal

Alok: Warm, caring, considerate, thoughtful, organized, disciplined, motivated, loyal
What are your hobbies?
Jennifer: Together - Cooking, traveling, movies, food, volunteering. Individually - reading, running, knitting, quilting, playing piano, singing.

Alok: Together - Cooking, traveling, movies, food, volunteering. Individually - reading, biking, golfing, guitar, personal investing.
When you close your eyes and see yourself holding your precious baby in your arms what are your thoughts regarding the birthmother?
That she gave us the greatest and most precious gift of all and trusts that we will care and love her baby.
How will a child enrich your life?
A child will teach us the ability to nurture and grow and feel the joy of watching the child grow up and learn.
Why did you each choose the career path you decided on?
Jennifer: I was always good with numbers and enjoy working with people, so the accounting profession allows me to do this. I am always eager to learn, and my career path allows me to do so.

Alok: My father was an engineer so I followed a similar path. However, over time I realized I wanted a job where I'd be exposed to a broader set of topics, such as finance. I went to school for a business degree which allowed me to shift to my current role in corporate strategy.

We have an extensive database of families that are currently waiting for the opportunity to adopt your precious baby.

CONTACT US TODAY
FOR YOUR FREE
NO OBLIGATION CONSULTATION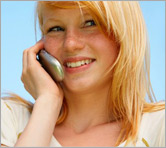 For Your FREE No-Obligation
Consultation1-877-550-3770

REQUEST A FREE ADOPTION INFORMATION KIT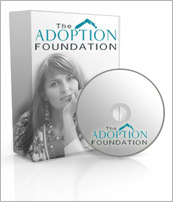 Your information is confidential.
Information will be mailed in an unmarked envelope.
Financial Assistance (as allowed by state law)
Information about our Free Housing for Birthmothers