Gregory and Gretchen
Our names are Greg and Gretchen, and we are so excited to start this journey with you. We thank you for taking the time to read this letter. We know nothing about you or the situation you are in. We cannot fathom the thoughts and feelings you are experiencing now and know we never will. We do know however, that you are going to be a very special person in our lives. We also know that you must be a very loving person because the sacrifice you are making for your child is an amazing accomplishment.
Describe your childhood:
Gretchen: I had a wonderful childhood. I have one sister who is 16 months older then I am. My best memories are family vacations where we road horses, swam, hiked and enjoyed time with the family. The holidays are also something very special, from Easters that we spent in the desert with my cousins and family, to Christmas dinners with everyone. My parents still live in the same home I grew up in and I am still great friends with all the kids I grew up with in the neighborhood.

Greg: I had what I believe is your average childhood. My parents divorced when I was about 10. I have one full brother who I am three years older than and three half brothers. I am 20 years older than my youngest brother. We spent weekends with my dad and step-mom. Even though my parents were divorced we were always very loved. All of us grew up playing lots of sports and all of our parents were always at every game. I still live in the city I grew up in and am still very good friends with a lot of my friends from growing up.
Tell us about your home?
We have been in our home for just over 3 years. It is our dream home! I have always wanted a courtyard and a single story house. This has it all. Before we moved in we were able to remodel the home to fit all our needs and make it our home. We have 4 bedrooms, one of which is a great playroom full of fun and educational toys.
When you have a 3-day weekend, what do you like to do?
We love getting out and exploring everything Southern California has to offer. We love going to the beach for day trips or out to Palm Springs for a quick getaway. We also enjoy staying at home and have BBQ's with family and friends.
Do you have pets? If so tell us about them?
We have a beautiful red beta fish named Scarlet and are looking to get an English Bulldog. We just recently lost our 8-year-old bulldog Buttercup that we had since she was 8 weeks old.
What do you hope to teach your children?
We hope to teach our children to be loving, caring, well rounded people. We will give our children the opportunity to learn and explore and become their own people. We will give them all the tools and support and love to grow into amazing adults.
Describe your neighborhood?
We live in a very family friendly neighborhood. It is a single loaded cul-de-dac with just 8 houses. We have quite a few kids in the neighborhood who love coming down and riding bikes, playing sports and swinging on the tree swing at the end of the block.
What will you tell your child about his/her birthmother?
We will tell your child that their birthmother loved them very very much and wanted the best for her baby. As we learn more about the birthmother and circumstances of the adoption we will share as well.
It's Daddy's day - what activity do you want to share with your child?
I want to spend a late morning lounging in bed and having breakfast. After that I want to spend the day with the family hanging out, playing games and watching movies.
What kind of education are you hoping to provide for your child - Private or Public?
We live in a great school district. One of the major reasons we purchased our home was because of the schools. We send our son to a private pre-school and upon him entering kindergarten he will attend the local elementary school with other friends from the neighborhood.
How did you come to the decision of adoption?
We decided to adopt a baby when we had been unsuccessful conceiving a second child. We knew that we wanted to expand our family because there has been nothing better than raising our son. Adoption has always been a part of my life. My cousin who I am very close with was adopted as a newborn so it feels right to expand our family through adoption.
What faith will you raise your child?
Our child will be raised in a house that believes in God and knows the difference between right and wrong.
What kind of a relationship do you hope to build with your birthmom through her pregnancy?
We want our birthmother to know that we are always there for her and we would like to be as involved as she feels comfortable with.
How did you meet?
We met at work. I was doing a cooking interview for a new executive chef job and Greg was the catering manager. The first time we met I was doing my working interview and he stopped by and said hello and said if there was anything I needed to just ask. It made me feel very comfortable and it was great being in a kitchen I was not familiar with. After that we just sought each other out at work as someone to relate to. We spent a lot of time working together and eventually it blossomed into a great relationship outside of work.
What was your relationship with your parents like?
Gretchen: I have a very strong relationship with my parents. They were always there for me growing up and supported me though thick and thin.

Greg: I had a very good relationship with my parents and my step parents. My mother passed away a couple of years ago. My father and I are still very close. All of my parents were always very loving.
What attracted you to each other?
Greg was very kind and funny. He always had a smile on his face and wanted to make me happy.

Gretchen is very caring and has an enormous amount of love to give. She is a wonderfully classy, selfless woman.
Please describe your personalities:
Gretchen: I am a very easy-going friendly person. I am reserved most of the time but assertive when I need to be. I always want everyone to be happy and will do my best to make sure everyone is.

Greg: I think I would be described as quiet, at least until you get to know me. I'm pretty easy going and funny. I'm pretty good at not letting the small stuff bother me. I want to be around happy people.
What are your hobbies?
Gretchen: I love to spend time in my vegetable garden and yard. I enjoy being outside in the sun and making our yard beautiful. I plant new vegetables as the seasons change. Greg and I also love to cook together, it is my career, but it is something we enjoy doing together. Trying new recipes and creating our own is wonderful and then sitting down to enjoy a great meal is the best.

Greg: We like to hang around and watch movies, make popcorn and enjoy our time together. We like to cook and eat out. I enjoy playing golf and reading.
When you close your eyes and see yourself holding your precious baby in your arms what are your thoughts regarding the birthmother?
This will be a very bittersweet moment. Having had a son, I understand the emotions that come with carrying a child. What it must be like for the birthmother to hand her child over to us will be very, very difficult. I will be eternally grateful for the amazing gift she has given us. What I want the birthmother to understand is that her baby will be joining a family that will love and support him or her forever.
How will a child enrich your life?
Children make life so sweet. Seeing life through the eyes of a child is just so rewarding. I love to see the excitement in their eyes at holidays and birthdays. I think one of the most enriching aspects will be watching our son grow up with a lifelong friend and get the chance to be a big brother.
Why did you each choose the career path you decided on?
Gretchen: Cooking has always been a huge part of my family, every holiday we would be in the kitchen cooking together. When I was going into high school my mom read a newspaper article about becoming a chef. From that point on I knew it was something I wanted to do. My parents supported me in finding the best schools to train at. I love to cook and have made it my career. Every day there is a new challenge. I love teaching young cooks as they start their career and helping them grow and expand their knowledge.

Greg: Prior to becoming a police officer I was a restaurant manager for ten years. I liked serving people and helping them. I grew up with a police officer for a father and I thought it was always something I wanted to do. I decided to switch careers because I wanted to find a way to help people more. I wanted to find a way to do something better for the community. I love the sense of accomplishment after a busy week at work knowing I did something to keep people safe.

We have an extensive database of families that are currently waiting for the opportunity to adopt your precious baby.

CONTACT US TODAY
FOR YOUR FREE
NO OBLIGATION CONSULTATION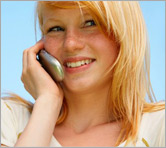 For Your FREE No-Obligation
Consultation1-877-550-3770

REQUEST A FREE ADOPTION INFORMATION KIT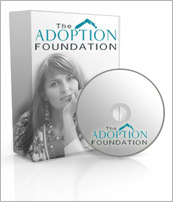 Your information is confidential.
Information will be mailed in an unmarked envelope.
Financial Assistance (as allowed by state law)
Information about our Free Housing for Birthmothers