Ryan and Jeni
So, here's us! Ryan and Jeni love kids, being parents, and having a family. We're both wired that way and we believe God knew this when he brought us together. We both grew up with adopted siblings and currently have several close couple friends who have adopted children—adoption is a pretty comfortable and normal thing to us. We consider ourselves young, fun, energetic, and active.
Describe your childhood:
Jeni: I grew up in a family of 6. I have two brothers and a sister. My sister is my best friend. My parents are still married and are active grandparents. I grew up going to church and really enjoyed going to youth group especially during my junior-high years. In high-school, I loved playing volleyball. It was a good, secure upbringing and my family is still very close. We see each other several times a month.

Ryan: I had lot of fun outside exploring, playing sports (football, basketball, and baseball), and spending time with my grandparents. I spent a lot of time working with Dad and Grandpa at their businesses. I also was pretty involved at church and in my youth group.I have one biological sister and two adopted siblings--brother and sister. I am still good friends with several of my childhood friends. It's fun to watch our kids enjoying the same activities we enjoyed as kids.
Tell us about your home?
Our home is approximately 4,000 sq.ft. on a 1 acre lot. We live in the country surrounded by dairy farms. There is a river on the other side of our road that we use for swimming, kayaking, and fishing. Our house has two levels, 4 bedrooms, and 4 bathrooms. We have a large media room where we have our weekly "family movie night". The back yard is large with a play set, caged trampoline, and large lawn.
When you have a 3-day weekend, what do you like to do?
Sometimes we'll drive out to Bend and play in the snow (or warm sunshine depending on the time of year). We also enjoy visiting Jeni's parents who live about an hour away. Often, it's just nice to have extra time to play outside and relax around the house. Hiking and beach trips are also a fun option.
Do you have pets? If so tell us about them?
We do not have pets right now. We go on a lot of trips and feel that it would be a struggle to find care for the pets while we're gone.
What do you hope to teach your children?
Our Christian faith is the core of who we are. We hope to teach our children that they are so incredibly loved by God, that He has a plan for each of their lives, and that He desires a relationship with them. We consistently teach our kids to be kind and loving to kids at school who seem alone or left out. We want our kids to learn compassion and empathy. Although we want them to do their best in school and extracurricular activities, it is far more important to us that they turn out to be kind and thoughtful adults than successful and wealthy.
Describe your neighborhood?
Our "neighborhood" is really just a few houses and a lot of farmland, river, and mountains. We have Ryan's grandparents as our neighbors on the left and a family with four kids (whom our kids play with often) on the right. Otherwise, there is our long country road, big grassy fields, a river, and mountains in front of and behind us.
What will you tell your child about his/her birthmother?
We feel it's best to be open and honest with children. Our child will know that their birthmother was courageous and loves them greatly. The child will know that their birthmother's decision was very difficult but also extremely loving at the same time.
It's Daddy's day - what activity do you want to share with your child?
We will often go next store and visit Aunt Carole and/or Papa & Grandma. Because I have little girls, I almost always play princess games with them. I also often play board games with the kids such as Sorry--their favorite. After nap-time, we like to watch short movies together and snuggle on the couch. Sometimes we go to my work to visit with our friends there or go out for ice cream.


What kind of education are you hoping to provide for your child - Private or Public?
We feel each child is different in personality and how they learn. We have both private and public options in our town and currently utilize both for our kids. The fact that Jeni is a trained educator allows for knowledgeable extra support at home and the option for homeschooling if needed.
How did you come to the decision of adoption?
A year ago, Jeni felt God lay on her heart a strong desire to have one more baby but one that wasn't her own. She shared this with Ryan and they spent a few months praying about it. Ryan later came to Jeni sharing how he too was feeling like our family was missing a member and that he wanted to adopt a child. So, we decided to take this leap of faith together, with the enthusiastic support of the kids as well.
What faith will you raise your child?
We are raising our family in the Christian faith. We regularly attend a Christian church in town. Ryan's parents are the Kindergarten class Sunday school teachers:)
What kind of a relationship do you hope to build with your birthmom through her pregnancy?
We hope to build a loving friendship with the birth mother. We hope she feels comfortable with and trusts us to love her and her child. We look forward to sending her pictures and notes on how the child is growing and changing.
How did you meet?
Ryan and I were both married before. Both of our spouses cheated and divorced us. Ryan had two children, Jeni was pregnant with her first baby. This was a sad and very painful time for each of us. A mutual friend of ours knew us both well and felt God leading her to introduce us. She did, and we began talking via Facebook and phone a lot—slowly opening up our hearts again. One year later, we got married!
What was your relationship with your parents like?
Jeni: I was and am close with my parents. They were strict but gave a lot of freedom and trust. They supported me in my extra-curricular activities and in attending college. Currently, I see them several times a month. They are involved grandparents.

Ryan: have a good/close relationship with my parents. They were supportive of my passion for sports all while I was growing up. My parents always had my friends over to our house and we were the central hang out home. My parents were always at my events and we consistently met every night for dinner as a family.


What attracted you to each other?
We both admired each other's strong Christian beliefs. We also both strongly loved having a family and being parents. Jeni admired Ryan's calm and gently steadiness as well as his incredible dedication to his children--raising them almost entirely on his own. Ryan felt Jeni was selfless, caring, and showed a lot of personal and spiritual growth through pain. He also thought she was pretty attractive;)
Please describe your personalities:
Jeni is very organized and structured but is also very silly and goofy. She is an internal processor and an introvert but loves socializing with a small group of friends. Her friendships are deep.

Ryan is easy going, flexibly, patient, and a creature of habit and order. He is somewhat introverted yet enjoys socializing in small groups. He is a home body and is happy just being home with his family.
What are your hobbies?
Jeni: Jeni loves reading, working out, cycling, and baking. She also leads a Bible Study/Book Club group that meets twice/month. Together we enjoy watching movies/shows/documentaries . We also have two kayaks and enjoy paddling down the river together. When we get the chance to have a date night, movies and fine dining are our favorite.

Ryan: Ryan enjoys coaching football and basketball. He is a season ticket holder for Oregon Ducks football and thoroughly enjoys attending those games. He is a home body so hanging out at home, driving the tractor and splitting wood are some of his favorite things to do.
When you close your eyes and see yourself holding your precious baby in your arms what are your thoughts regarding the birthmother?
My heart aches for her sacrifice but is full of love for her and her child. I am hopeful and excited for how this sacrifice of hers will benefit both the child's and her circumstances. My heart is full of gratitude toward her for the gift she gave to me/us.
How will a child enrich your life?
I loves being a mother and raising kids. I long for one more baby to complete our family. A child will enrich my life by bringing more love and life into my heart and into this family. I have a lot of enthusiasm and energy with raising kids and find tremendous value in how it challenges me to grow as a mother, wife, and Christian.
Why did you each choose the career path you decided on?
Jeni: Teaching was a natural fit for me. I grew up playing "school" with my sister and friends. I was always the "teacher". I also started babysitting at the age of 12. Nurturing and leading children has always been in my personality and strength. Right after getting my bachelor's degree, I worked in a school as an administrative assistant and quickly realized I wanted to have my own classroom. So, I enrolled in a master's program to make that dream come true. I taught 4th and 5th grade for 5 years before deciding to stay home with my baby. I loved teaching. It was so fun and fulfilling.

Ryan: I knew it would be something that would give my family a lot of opportunities and provide freedoms that would allow me to spend more time at home.

We have an extensive database of families that are currently waiting for the opportunity to adopt your precious baby.

CONTACT US TODAY
FOR YOUR FREE
NO OBLIGATION CONSULTATION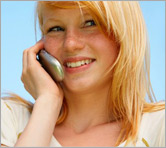 For Your FREE No-Obligation
Consultation1-877-550-3770

REQUEST A FREE ADOPTION INFORMATION KIT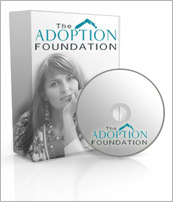 Your information is confidential.
Information will be mailed in an unmarked envelope.
Financial Assistance (as allowed by state law)
Information about our Free Housing for Birthmothers