Ryan and Kate
Today we are a little family that is looking to grow. We are a Christian family that enjoys spending time together, with our 2 dogs, and enjoys being surrounded by family and friends sharing stories and playing games. We have a deep love for the outdoors and enjoy all the adventures life brings. We joyfully await the blessing of a new baby!
Describe your childhood:
Kate's childhood experience was happy, stable, nurturing, and supportive. Kate has one brother and grew up enjoying family dinners, game nights, and reading together. Kate's parents shared in the household responsibilities and discipline. Kate was taught the importance of faith, work ethic, compassion, support, and love.

Ryan's childhood experience was happy, fun, exciting, and carefree. Ryan was raised in Africa with his older and younger sister. His parents shared in the responsibility for taking care of the household and for his discipline. He was raised in a religious home and was taught the importance of self confidence, work ethic, responsibility, and was taught to appreciate and respect the differences in cultures and people.
Tell us about your home?
It was a dream of Ryan's to someday build his own home and so Ryan built our house in 2009 during our first year of marriage. It is a 2 story Transitional home with style inspiration coming from traditional, craftsman and European design elements. The house itself is warm and inviting, with a very open concept with a two story ceilings overlooking the entry and living room. The home has 3 bedrooms 2 1/2 bathrooms and a large bonus room. Both the front yard and the back yard have plenty of room to play games and let our dogs run around.
When you have a 3-day weekend, what do you like to do?
When we have a 3 day weekend we love to spend time together. We enjoy having friends and family over for dinner and to play games, and enjoy anything involving the outdoors. We often take our kayaks out on a nice day or can be found running or biking in our neighborhood. We also just enjoy each others company. Kate might sit down to read a book while Ryan enjoys a football game or TV show.
Do you have pets? If so tell us about them?
We have 2 boxers. Dexter is the oldest and is going on 11-years-old. He is a gentle giant and enjoys relaxing, sleeping in, and cuddling on the couch. Dozer is the youngest at 7-years-old and still acts like a puppy. He is very smart and enjoys having the ball thrown to him or just being played with in our back yard. We love dogs and these two have brought much happiness to our home.
What do you hope to teach your children?
We hope to give our child/children love, honesty, self confidence, support, model good work ethics and to install a strong sense of self-worth in them. It is our hope to provide a great education for our child where they can become an active contributor within society.
Describe your neighborhood?
We live 2 blocks from a large park and 10 blocks from downtown where in the summer Farmers markets, movie nights outdoors, and family concerts in the park occur weekly. The Fairgrounds are a mile away an host an event most weekends throughout the year.
What will you tell your child about his/her birthmother?
We plan to share any details about the birthmother openly and honestly. We will always talk openly with our child about the fact the they were adopted and any details surrounding the adoption. We will share that their mother was extremely brave and made a hard and loving decision to give them up for adoption. A decision that we will always respect and admire her for. We will let our child know how blessed we feel to have been given such a precious gift.
It's Daddy's day - what activity do you want to share with your child?
Ryan looks forward to the day where he can share his love for the outdoors with his child. He looks forward to teaching his child to golf, going for bike rides, outdoor hikes, and trips to the lake to kayak.
What kind of education are you hoping to provide for your child - Private or Public?
We are not fully decided on private or public education but are leaning toward a private education if that is possible at that time.
How did you come to the decision of adoption?
We have always loved children and have struggled for many years with infertility. We decided after 3 rounds of ivf that adoption is the right step for us to take in having a child. We are excited to take this next journey in our life.
What faith will you raise your child?
We were both raised Christian and will also be raising our child to be a Christian.
What kind of a relationship do you hope to build with your birthmom through her pregnancy?
We hope to have open communication with the birthmom throughout her pregnancy. We would love to get to know the birthmother and communicate as often as she is comfortable. We would be open to phone calls or Skyping if she would be open to those.
How did you meet?
We met while Ryan was bartending and Kate was having dinner with a girlfriend. The bar Ryan worked at was new and very busy at the time and Kate had not only found Ryan to be attractive but was determined to try every pizza the restaurant offered. The night that Kate met Ryan she was not looking for love but was rather looking for any seat that was available and happened to meet the love of her life. We dated for 6 months, got engaged, and then 1.5 years later were married.
What was your relationship with your parents like?
Kate has always been close to her parents. Her parents are her world. As a child they were her role models and support system. Kate would describe them as loving, honest, and nurturing. Her parents are still very close to her but are now both parents and close friends.

Ryan has a close and loving relationship with both of his parents. They have been supportive and encouraging throughout his childhood and into adulthood.
What attracted you to each other?
Kate: Ryan's smile, personality, work ethic, humor, beliefs and faith, and his love of family and life.

Ryan: Kate's beauty, love for life, faith, strength to follow her heart.

Please describe your personalities:
Kate is hard working, happy, loving, and honest. She is very personable and outgoing but also enjoys having time to herself. Kate is sensible, has a strong work ethic, is genuine, and is a loyal friend.

Ryan is outgoing, easy-going, hardworking, has a strong work ethic, is humble and adventurous. Ryan loves his family and friends and is extremely loyal.
What are your hobbies?
Kate: Reading, Kayaking, Biking, Running, Hiking, Spending time with the dogs. We enjoy playing games together, watching football, spending time with friends and family, hiking, kayaking, exploring the outdoors, biking, and running.

Ryan: Kayaking, Snowboarding, Biking, Golf, Running, Cooking, Hiking, Ryan has a love for woodworking and eagles football
When you close your eyes and see yourself holding your precious baby in your arms what are your thoughts regarding the birthmother?
I am overwhelmed with praise to God and gratefullnes that I have been chosen by her to be the mother of her child. I respect her and am so proud of the decision (while probably one of the hardest decsions she will have to make) she made. I think of how I will give her baby the best life I can and will love the baby with my whole heart. I want her to know her baby through pictures if that is what she chooses.
How will a child enrich your life?
Having a child in our small family has been a desire of ours since we met. A child will bring us so much happiness and will give us the opportunity to share our family values and traditions. The purity, innocence, and joy a child will only add more love to our family.We would feel honored and blessed to welcome a child in our lives.
Why did you each choose the career path you decided on?
Kate: I have a business degree and have always wanted to own my own company. I worked in the coffee industry in college and had gotten a job at Starbucks until I found my real career. I am passionate about the business side of the company and was able to move up in the company and became a manager quickly. I have loved learning the business side of the coffee industry.

Ryan: I have a deep family history of carpenters going all the way back to the building of Independence Hall. I have always enjoyed and been good at working with my hands, that ability grew into a passion for the building industry. I have been trained in carpentry, wood working, and home building all of which I really enjoy.

We have an extensive database of families that are currently waiting for the opportunity to adopt your precious baby.

CONTACT US TODAY
FOR YOUR FREE
NO OBLIGATION CONSULTATION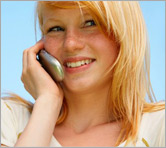 For Your FREE No-Obligation
Consultation1-877-550-3770

REQUEST A FREE ADOPTION INFORMATION KIT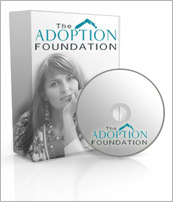 Your information is confidential.
Information will be mailed in an unmarked envelope.
Financial Assistance (as allowed by state law)
Information about our Free Housing for Birthmothers