Cary and Allyson
We promise to unconditionally love your child and will raise them to the best of our abilities. They will have home thatís full of love and laughter and please know that your son or daughter will grow up knowing who you are and the sacrifice you made for them.
Describe your childhood:
Allyson: I had a very happy childhood. I was raised by very loving, supportive parents and have an older brother. I worked hard in school, striving to do my best. I was on the swim team which kept me busy year round. I have fond memories of family vacations to the beach, Disney World and going camping with my family.

Cary: I had a very happy childhood. My parents and immediate family were a big part of my life. My family were always at my football and baseball games cheering me on. They helped with my school work and helped support me while in college and beyond. I remember the holidays at my grandparents. A house full of aunts, uncles and all the grand-kids running around. I have memories of family vacations at the beach and camping at a cabin, and having big cookouts with family and friends from our neighborhood.
Tell us about your home?
We have a two-story, three bedroom home located in a quiet, country setting. We have a huge finished basement that we would like to turn into a playroom. We have a huge back porch, perfect for entertaining. We have a wooded backyard with plenty of room to add a swing-set.
When you have a 3-day weekend, what do you like to do?
On some long weekends, we like to get away and relax either to the beach or nearby lakes. Other times we take advantage of the extra day to get work done around the house. Then there are times, we decide just to stay home and maybe catch a movie.
Do you have pets? If so tell us about them?
No.
What do you hope to teach your children?
We hope to teach our child love and respect. We would like to have an open and honest relationship with them, knowing that they can come to us for anything they need. With backgrounds in science, the arts and athletics, we hope to instill in our son or daughter that anything is possible.
Describe your neighborhood?
We live in a quiet, family-friendly neighborhood outside the city. We have several parks nearby with playground equipment, basketball and tennis courts and softball fields. We are in driving distance to a couple of different amusement parks, zoos and museums.
What will you tell your child about his/her birthmother?
We will tell our child that their birth mother loves them. She had a difficult decision to make, and did it for their well-being. They will know of their birth story and the sacrifice that she made for them. She will be held in the highest of regards.
It's Daddy's day - what activity do you want to share with your child?
There are so many things I can picture doing on a daddy's day. I can see showing them how to play catch, ride a bike, how to fish, play golf or even show them how to make something with their own hands. We might take a walk and talk about everything we see. We could go to the park and run around on the playground, climb through the tubes, swing, go down slides and even play hide and seek with the other kids. It could be as simple as curling up on the couch watching TV or reading a book. No mater what it is, it will be a daddy day.
What kind of education are you hoping to provide for your child - Private or Public?
We both attended public schools as children, and would like to have our child to have the same experience.
How did you come to the decision of adoption?
We tried having a baby and even tried embyro adoption without success. We learned that itís not genetics that make a family, but itís the desire to love and raise a child together, wanting to share experiences with them, and make a difference in their livesÖ as much as they will enrich ours.
What faith will you raise your child?
Christian.
What kind of a relationship do you hope to build with your birthmom through her pregnancy?
We would like her to have the opportunity to get to know us, so she has a sense of comfort in knowing who will be raising her child.
How did you meet?
We met at work. Allyson was trying to get around in aircast and Cary just started picking on her. We have been together ever since.
What was your relationship with your parents like?
Allyson: I have always had a very close relationship with my parents. They gave me so much love and support growing up. They encouraged me in school and never missed a sports event or school assembly. Even today, we still communicate daily, usually by texts.

Cary: I have and always will have a close relationship with my parents. They always supported me in everything I do. My parents instilled the right type of skills and values in me. My father encouraged me in school and sports. He wanted me to never give up and always do my best no mater what the outcome. My mother encouraged me the same way as my father, but also let me know thatís it's okay so show my feelings. They continue to support me in everything I do.
What attracted you to each other?
It started with our love of laughter. We have the same offbeat sense of humor so we instantly clicked. Getting to know each other was so easy and comfortable that we fell in love quickly.
Please describe your personalities:
Allyson: I am very quiet at first until I get to know someone. I am hard-working, caring and love to laugh.

Cary: I am outgoing and have a good sense of humor. He is hard-working, laid-back, and trust-worthy.
What are your hobbies?
Allyson: Reading, walking, baking, playing games.

Cary: Fishing, golfing, DIY projects, walking, playing games.
When you close your eyes and see yourself holding your precious baby in your arms what are your thoughts regarding the birthmother?
I am thankful for her and admire the sacrifice that she had to make. She gave me the most precious, selfless gift that anyone could ask for, the chance to become a mother. She will always have a special place in my heart.
How will a child enrich your life?
A child will enrich our lives by having us become closer as a family. We will be able to watch them grow, and help them to reach their full potential. We will teach them new things and start new traditions. Their needs will always come first.
Why did you each choose the career path you decided on?
Allyson: I always liked to be challenged and learn new things. I always had a knack for the sciences and math; they intrigued me and made me think. I chose chemistry as my background because it was a nice blend of the two and always left me thriving for more knowledge.

Cary: Although my career path isn't what I picked growing up, it has been very beneficial and rewarding. My career path has allowed me to grow in my current company and has given us financial stability. Being an Operations Supervisor I get to work with a variety of different people and personalities. I have the respect of the operators that report to me because they know I will stand up for them. Knowing that I can instill change and growth in them has made my career path the right choice for me.

We have an extensive database of families that are currently waiting for the opportunity to adopt your precious baby.

CONTACT US TODAY
FOR YOUR FREE
NO OBLIGATION CONSULTATION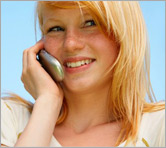 For Your FREE No-Obligation
Consultation1-877-550-3770

REQUEST A FREE ADOPTION INFORMATION KIT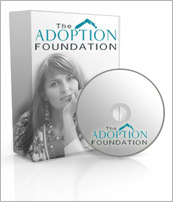 Your information is confidential.
Information will be mailed in an unmarked envelope.
Financial Assistance (as allowed by state law)
Information about our Free Housing for Birthmothers