Scott and Joanne
We cannot even begin to understand what a difficult decision this is for you. We admire your strength and courage. We have wanted nothing more than to be parents and to be called Mommy and Daddy. We will provide the most loving home for your baby.
Describe your childhood:
Joanne: I had a wonderful childhood. I have an older sister and a younger sister, and our mom stayed home with us. Every summer we would take a vacation together. It didn't have to be fancy, just a nice getaway. My parents took us to church and taught us respect. My sisters and I were always close. My dad worked and we would wait for him to come home so we could all eat dinner as a family. We played inside and outside. Road bikes. Played with friends and would see our grandparents almost every week. There was always laughter in my house.

Scott: My childhood was exceptionally great. I grew up with two loving parents and two sisters who I am still close with. My family and I traveled around the world on vacations. I had many friends on my street and could always be found playing with them. I always liked music and would go shopping with my mom as soon as a new album came out.
Tell us about your home?
We own our home. It is a 3-bedroom, 2-bath, single-story home with a 2 car garage. We have a skateboard ramp in the backyard, but there is still room for a play yard. Wood floors are throughout the house and wooden blinds help keep some of the Arizona heat out. It is warm and cozy and everyone loves coming over. We have a room for your baby and a playroom. Our nieces and nephews love hanging out and playing in the room.
When you have a 3-day weekend, what do you like to do?
We like to spend time together and with family. We like to go out to our favorite restaurants or try a new place. Someone in the family usually has a barbecue or we have one here. We also like to go to the movies or even get away for a few days.
Do you have pets? If so tell us about them?
No pets.
What do you hope to teach your children?
We first want our child to know how much we love them. We want to teach our child to have respect, how to behave and to know the difference between right and wrong. We both have a happy personality and we want our child to grow up with love and happiness and lots of laughter. We have many traditions and can't wait to share them with a baby.
Describe your neighborhood?
We live in a quiet neighborhood with families of all ages. Everyone is very friendly and they look out for each other. One time we were out of town and a neighbor took our garbage cans in from the street for us. At Christmas time the whole neighborhood gets together and puts luminaries in front of every house. It is beautiful. We have a park just walking distance from our house and schools very close by.
What will you tell your child about his/her birthmother?
We would let him or her know how wonderful their birth mother is and that she gave us the most precious gift. We would also let them know that it is because of her our family is complete. We want our child to know that their birth mother loved them and made one of the hardest decisions ever. We want him or her to know that she was unable to take care of them the way we wanted to.
It's Daddy's day - what activity do you want to share with your child?
I would start with going to a toy store. They could pick a toy out that we can play with together or a game we can play together. We would have lunch and go to the park for some fun. It would be all about the child. We would have to end the day with ice cream.
What kind of education are you hoping to provide for your child - Private or Public?
If possible we will choose private education, but we have some very good public schools here also. We want to send our child to a school that will provide a good education as well as keep the morals we have instilled.
How did you come to the decision of adoption?
We were having issues getting pregnant. If we do get pregnant it could be dangerous so we decided that there are children out there who need a family and we would be happy to give a child a loving home. We did some research and decided it was the best way for us to go in order to grow our family.
What faith will you raise your child?
We will raise our child Catholic. They will come to church and understand how God helped us bring him or her to us. It is important to have the sacraments and to have religious education whether in school or after.
What kind of a relationship do you hope to build with your birthmom through her pregnancy?
We would love to be able to get to know her and build a relationship with her that makes her comfortable. I want her to know how grateful we are for her. I also would like to be able to share with her how we will take care of her baby. I would love to chat with her throughout and be there for her. I want her to get to know us. I would like to hear about her doctor's appointments and how she is feeling.
How did you meet?
We met online through an alumni group from our college. We both went there but did not know each other. We met one day for dinner and had so much in common. We went out for a few months and then broke up. We remained friends for about 10 years and saw each other at least once a month and then decided to date again and here we are.
What was your relationship with your parents like?
Joanne: We are very close. I talk to my mom almost every day. My dad is always there with words of wisdom. I don't know how I would get by without them. They want the best for me and support my decisions. I see them all the time.

Scott: We are also very close. I talk to my parents almost every day and we see them about once a week. They are encouraging and loving. I have a sister and grandma in Ohio and we love to take trips to see them as well as our niece and nephew.
What attracted you to each other?
Our personalities are very similar and we were raised in a similar way. Our backgrounds are alike and we just always have fun when together.
Please describe your personalities:
Joanne: I am loving and caring. I am the one people come to for advice and to tell me things. I love to be the counselor and help people solve problems. I like things organized and like to have a plan. I don't judge people and I try to find the good in people. I love to entertain whether it be a dinner or just appetizers.

Scott is everyone's best friend. He is caring and loving and puts himself in others' shoes. He never judges and no one has a bad thing to say about him. You can always find Scott singing a song and making someone laugh. He is easy going and has a heart of gold.
What are your hobbies?
Joanne: I love being with friends and family. I enjoy sitting with Scott and listening to records and all kinds of music.

Scott: Listening to music, skateboarding and spending time with friends.
When you close your eyes and see yourself holding your precious baby in your arms what are your thoughts regarding the birthmother?
All I can think of is thank you, but that is not even enough. I think what a brave woman she is and how hard that decision was and will always be for her.
How will a child enrich your life?
A child is the missing part of the wonderful life we have together. We want to give our love to a child. We have always wanted to be parents.
Why did you each choose the career path you decided on?
Joanne: I was working another job and my sister was working where I am now. They had a few openings and she told me to apply. I wanted to be able to move around in a company. I got the job and have done a few different jobs here since. I like the challenges and the there is always something new to learn. I have been here for 10 years.

Scott: I started my job straight out of college and just loved it. I work in a hotel and do many different jobs. I love to interact with the guests and get to know them. Hotel life is different each day and I love the adventure.

We have an extensive database of families that are currently waiting for the opportunity to adopt your precious baby.

CONTACT US TODAY
FOR YOUR FREE
NO OBLIGATION CONSULTATION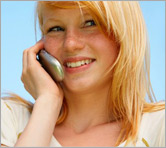 For Your FREE No-Obligation
Consultation1-877-550-3770

REQUEST A FREE ADOPTION INFORMATION KIT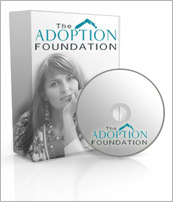 Your information is confidential.
Information will be mailed in an unmarked envelope.
Financial Assistance (as allowed by state law)
Information about our Free Housing for Birthmothers