Bob and Colleen
We do not know each other, but we have an amazing opportunity to impact each otherís lives forever. We want you to know that any child we adopt will know the very courageous and selfless decision that his or her birthmother made and will know that this decision was made out of great love.
Describe your childhood:
Colleen: I am the youngest of five children and have very happy memories of my childhood, playing with my siblings, watching movies or playing board games and having nightly family dinners. I liked school and played many sports. We lived on an active block where all of the kids played outside. It was a lot of fun!

Bob: I have fond memories of my childhood. I am the oldest of four children. My family is fairly athletic, so I have a lot of good memories playing a number of sports with my brother and sisters. My dad was relocated due to his job, so we moved a lot and I enjoyed meeting new friends and experiencing different places.
Tell us about your home?
We live in a cute four-bedroom, three-bathroom English Tudor. We have a beautiful flower garden and a deck where we barbecue often on summer nights. Our main floor has a living room, dining room and kitchen area in one big space so we have lots of time together whether we are eating, cooking or just relaxing on the couch! We have a family room in our lower level where we love to watch movies by the fireplace in the winter. It is also one of our favorite play areas with our son. We are fortunate we have a very comfortable and happy place to call home!
When you have a 3-day weekend, what do you like to do?
We love to get outside as much as possible. We might go on a family bike ride or on a long walk in the woods nearby and then barbecue in the evening when the weather is nice. We like to try new restaurants too or get together with friends or family. We might take a day trip to a special place, often somewhere outdoors like the zoo or an apple orchard or a festival where we can spend time as a family. When it is cold out, we might use the extra time to enjoy a movie night, cook a special meal and relax by the fireplace!
Do you have pets? If so tell us about them?
We have a five year old golden retriever named Kelsey. She is such a loving and happy dog, we joke that if every person was like her, the world would be a much better place! She loves to play with her ball and run in the park. She loves to play "tug" with a rope, a towel or any toy that she has. She is crazy about shoes and pillows and likes to move them around the house very quietly and gently. Kelsey loves everyone and she puts a smile on anyone's face whom she meets! She is amazing with our son who tends to see her as his giant furry friend whom he can climb on and chase.
What do you hope to teach your children?
We hope to teach our child that he/she is a unique and special gift from God. We will hopefully lead by example and instill the values of faith in God, integrity, respect, honesty, caring for and being kind to others, working hard and valuing education, life-long learning and good citizenship. We have a great relationship of honesty, good communication, respect and genuine love for each other. We hope that as we grow to try to be better persons each day, that in doing so, we will teach our child to do the same.
Describe your neighborhood?
Our neighborhood is very family friendly. Kids are always playing outside during the summer months. We have a block party every summer which is filled with games for the kids and adults, food to share and music to dance to. We live close to church, schools, parks and restaurants. Biking trails are also close by. The streets are lined with beautifully kept houses and colorful trees. Neighbors know each other and are friendly and always willing to help each other out. It is a great place to live.
What will you tell your child about his/her birthmother?
We will tell our child that his or her birthmother loved him or her very much, that she made the very courageous and loving decision of adoption which gave him or her the gift of life for which we are so grateful.
It's Daddy's day - what activity do you want to share with your child?
Depending on the interest of the child, I would like to share with my child the things my father shared with me--attending a hockey, baseball, football or basketball game. Of course, we would have to leave some time for ice cream or a hot chocolate on the way home.
What kind of education are you hoping to provide for your child - Private or Public?
We will likely send our child to a private school. We live in a place where we have many options and will decide what the best option is when our child enters school age.
How did you come to the decision of adoption?
We always knew we wanted to be parents and after experiencing years of infertility, adoption became the life-giving option for us. We could not be more overjoyed with our son who we adopted a year and a half ago. We also have several close friends who have recently adopted children. They are wonderful people and our son will get to grow up knowing many other children who are adopted. We cannot wait to add to our family with another adopted child.
What faith will you raise your child?
We were both raised Roman Catholic and our faith is the foundation for all that we do. We will raise our child in the Roman Catholic faith.
What kind of a relationship do you hope to build with your birthmom through her pregnancy?
We hope that our birthmom is a woman who feels that she can trust us and knows that if she needs us, we will be there for her.
How did you meet?
We met through social activities through our church. We had many mutual friends and attended many of the same parties and events. Eventually, we started dating and were engaged nine months later.
What was your relationship with your parents like?
Colleen: I have always been close to my parents and had a positive relationship with them growing up. My parents were always loving, caring, supportive and encouraging to me and my siblings. My father is now deceased, but my mom and I remain close and see each other often.

Bob: I am fortunate to have good parents. Both of my parents are very loving and provided me with everything I needed to succeed. They guided me through my life so I did well in school, had many friends and encouraged me to do my best and to try new things to get the most out of life. They still live nearby and I see them as much as possible.
What attracted you to each other?
Colleen: Bob has a fun personality and is always joking around. His smile, his outgoing personality, his integrity and dedication to his work, his involvement in social activities, which we both enjoy, and his Catholic faith were all qualities that attracted me to him.

Bob: I knew I would marry Colleen after the first few dates we had. She is kind and a very giving person, but what attracted me most is her values. I knew she would be a great mother and the person who I could be in a life-long relationship with.

Please describe your personalities:
Colleen: I am on the quiet side, but fun and friendly too. I like to laugh and have a good time, but I can also be the serious one that worries. I tend to be an organizer and a planner, always thinking ahead. I am rather calm in nature, but also enjoy spontaneity and adventure!

Bob: I am very confident and try to get the most out of life. I work hard, but I like to enjoy what I am doing and have fun. I am generally fairly relaxed and try not to worry about the small things in life. I am outgoing and friendly and like to engage others in conversation and take an interest in different things
What are your hobbies?
Colleen: I love to be outdoors as much as possible, bike riding, running, playing tennis, and gardening. I also like to bake for special occasions or just to try a new recipe. I read as much as I can as well. I love to travel and visit new places, for fun and relaxation and to learn something. We take as many little trips as we can.

Bob: I still enjoy exercising, preferably outside when the weather permits. I enjoy reading, but most of all I enjoy going to places I have never been to learn how others live and what other places are like.
When you close your eyes and see yourself holding your precious baby in your arms what are your thoughts regarding the birthmother?
I am thinking how incredibly grateful I am for her sacrifice and trust in Bob and I to raise her child. I would hope that I feel that I have grown to know her a bit and understand her story and her selfless and brave decision. She will always be a very special person in my life and I will continue to keep her in my prayers.
How will a child enrich your life?
We cannot begin to put into words how much our adopted son has blessed and enriched our lives. He is our absolute joy and every day is not only an adventure, but a true blessing to be his parents. We take him everywhere and his smile and laugh brings out the best in everyone he meets. On days where we have our worries and challenges, he is our shining light and on good days (which are most days!) the world only get brighter with our son. Another child would add immensely to the love and joy we already share as a family.
Why did you each choose the career path you decided on?
Colleen: I always wanted to be a teacher since I can remember. I used to play "school" when I was little. When I started college, I only considered a few other careers before confirming that I wanted to teach. I love working with children and I have had a great career so far, working with regular and special education students from kindergarten to fifth grade. It is a very rewarding profession.

Bob: I think my career reflects what I like to do and my personality. I care deeply about our society and I have been put in a position to help change some of our laws for the better. I have been blessed to be able to do what I enjoy and at the same time make a living at doing what I like.

We have an extensive database of families that are currently waiting for the opportunity to adopt your precious baby.

CONTACT US TODAY
FOR YOUR FREE
NO OBLIGATION CONSULTATION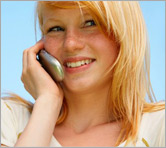 For Your FREE No-Obligation
Consultation1-877-550-3770

REQUEST A FREE ADOPTION INFORMATION KIT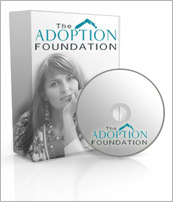 Your information is confidential.
Information will be mailed in an unmarked envelope.
Financial Assistance (as allowed by state law)
Information about our Free Housing for Birthmothers