Samuel and Catherine
Thank you so much for considering adoption. The act of letting someone else raise the child you are bringing into the world is incredibly selfless. We are so ready to grow our family and are excited for all of the new adventures ahead.
Describe your childhood:
Catherine: My childhood was wonderful. I'm the youngest of 3. We lived outside of town and played outside all the time. I'm still very close with my family which attests to what a great job my parents did of raising us. Lots of love in our family then and now.

Sam: I am the youngest of two. My parents were always supportive of what I did and came to everything, whether it was baseball, basketball or some other event. My parents home-schooled me from grades 3-9. My dad took me fishing often, which is still my favorite hobby and one I hope to pass along to our new child.
Tell us about your home?
We built our home in 2011. It is a 4-5 bedroom, ranch style, approximately 3000 SF. We have plenty of room for a child. It is a big and bright home. We have a large fenced in back yard and side yard, Tons of space to play!
When you have a 3-day weekend, what do you like to do?
We go to Red Lodge, which is an hour away, because we have a family home there. It is in the mountains and we ski, hike, or just enjoy a small break. We also love to take short trips/visit family and just be together.
Do you have pets? If so tell us about them?
We have Bella the cat. She is 12 years old and the sweetest cat ever. Also, Hank the black lab dog lives up the street at my parents and we dog sit a lot.
What do you hope to teach your children?
To love, the value of hard work, the value of family. To be a good, productive member of society, to work hard, give full effort, and be good to people
Describe your neighborhood?
We live in the middle of town on a private quiet cul-de-sac.
What will you tell your child about his/her birthmother?
That she loved him enough to give them the best life possible. That she made a very hard choice, but ultimately that hard choice was the best choice and enabled us to be family.
It's Daddy's day - what activity do you want to share with your child?
Depends on how old the child is. Really any activity that our child is in to, whether it be the park, some sport, fly fishing, etc.
What kind of education are you hoping to provide for your child - Private or Public?
We are fortunate to live in a smaller community where public school is still good. Public school is the plan for now.
How did you come to the decision of adoption?
It has always been something we have wanted to do. It feels like the right way to grow our family. This isn't something we just decided; we've talked about adopting nearly the whole 8 years we've been married. Recently we decided that now is the time. We wanted to be sure we were completely ready, and we are.
What faith will you raise your child?
We are not very religious but understand the importance of introducing religion to our child. The baby will most likely be baptized Episcopalian.
What kind of a relationship do you hope to build with your birthmom through her pregnancy?
We want her to know the baby will be loved unconditionally and have so many opportunities in life. That they are home.
How did you meet?
We me on a night out in town.
What was your relationship with your parents like?
Catherine: Great, and still is. They live two houses away. We work together, live nearby, and travel together. They will be a huge influence in our child's life.

Sam: My relationship with my parents was great growing up and through college. We took lots of trips together, fished together, and I spent nearly every weekend in college with them. Our relationship is still good, but it has changed since my parents moved to the east coast for work about 10 years ago. I talk to them several times a week and see them about two-three times a year.
What attracted you to each other?
Catherine: Sam is a good guy. He is the definition of actions speak louder than words. He makes me smile all the time.

Sam: Catherine always took really good care of me and is kind. And I think she is really pretty.

Please describe your personalities:
Catherine: I love being around people I know and love. I'm a people person. I'm the listener and talker of a group. I'm the friend people always come to when they want advice because I'm honest and straightforward. Being the youngest of three taught me to be a little louder and push to get my way but I'm really nice!

Sam: I'm ambitious, conscientiousness, I like method and order. I prefer when actions are based on evidence. I like being around people, but not huge groups of people. An example of a really fun time to me is if I were with two or three good friends, or a good couple friends came over. Or spending time with our extended family. I find it rewarding to plan a project or activity, research it, and execute it successfully. It makes me happy when those around me are all pulling for the same goal.
What are your hobbies?
Catherine: I love many activities such as yoga, being outdoors, acting on stage, traveling (but always love to come home), reading, and most of all being around Sam and our family and friends.

Sam: Fly fishing, golf, gardening, snowboarding. Catherine and I occasionally golf together, we ski together. I like to go watch Catherine perform at our local community theater. I planted a vineyard in 2013 and I like to take care of the vineyard. We work out together, go for walks, enjoy frequenting some local chef-run restaurants. We also work together in a family business.
When you close your eyes and see yourself holding your precious baby in your arms what are your thoughts regarding the birthmother?
I'm happy she chose us.
How will a child enrich your life?
Family is what it is all about. It will make our lives better in every respect knowing we get to share it.
Why did you each choose the career path you decided on?
Catherine: It is our family business. I decided after college, and after exploring other options, found it was the right fit for me.

Sam: I was looking for a job after college that was interesting. My current job sort of fell in my lap. I started dating Catherine and had an interview with the company about two weeks later. I was hired on at an entry level position and have worked my way into a management position. It has all worked out very well; Catherine is now a partner and we work in the same office.

We have an extensive database of families that are currently waiting for the opportunity to adopt your precious baby.

CONTACT US TODAY
FOR YOUR FREE
NO OBLIGATION CONSULTATION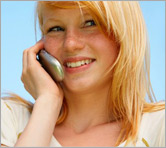 For Your FREE No-Obligation
Consultation1-877-550-3770

REQUEST A FREE ADOPTION INFORMATION KIT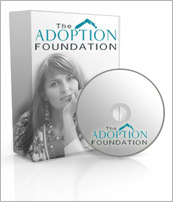 Your information is confidential.
Information will be mailed in an unmarked envelope.
Financial Assistance (as allowed by state law)
Information about our Free Housing for Birthmothers