Andrew and Christy
We can't thank you enough for the precious gift you are considering giving us. Without your courageous consideration, we could not become parents. We are sure this is a difficult decision to think about, and we want you to know that your unselfishness is not taken lightly. We will do our very best to honor your decision and provide a lifetime of love, security and adventure for your child.
Describe your childhood:
Christy: I grew up in a small town where my parents and all most all of my extended family still lives, Pennsylvania. I attended private Catholic school until 7th grade then switched to public school because I had become quite the swimmer and knew I wanted to swim in college.I have one sister, and two nephews. My mom's side of the family is quite large, she is one of 11 children and I am the oldest of 27 grandchildren. Holidays were always spent at multiple gatherings over multiple days at grandparents houses, aunts and uncles. We spent weekends camping, fishing and playing in the creek or at swim meets.

Andy: I was adopted as an infant. I grew up with my mother, father, and younger sister (also adopted) Pennsylvania. All of my grandparents lived nearby, but my uncles, aunts, and cousins all lived elsewhere. I competed in soccer and little league baseball and spent a lot of time playing with friends. We moved to North Carolina when I was 10 years old.
Tell us about your home?
We have a 3-bedroom home with a garage, front yard and a back yard that has trees. Our home has an open floor plan, all one story. It's cozy. We also have a back deck that gets sun and shade, and a garage to store all of our outdoor toys (bikes, kayaks, paddle board, canoe and camping gear).
When you have a 3-day weekend, what do you like to do?
Usually we go hiking, camping, backpacking or kayaking. Sometimes we like to go to concerts or hang out at the white water center which has a variety of cool things going on. Occasionally, we will take a trip to the beach once or twice a year.
Do you have pets? If so tell us about them?
Boone is our 8 year old rescued weimareiner. He is 90 pounds of lap dog! He loves to hike, swim, play ball and cuddle. He also likes to sleep under the covers and chew on soft plush toys. Kona is our 3.5 year old rescued lab mutt mix. She is really cute and cuddly, and exhibits typical lab characteristics of love and loyalty, She also enjoys hiking and swimming, and occasionally will jump in a game of ball and stick, but her favorite thing to do is chase her big brother outside and take his stick.
What do you hope to teach your children?
That you can get through life with love, kindness, hard work and a sense of humor! I hope to teach them to swim and bike with me, but if those sports are of no interest, I am sure we can find something they will like to do.I will enjoy teaching them how to cook and everything else they will need to know to one day live a successful life.
Describe your neighborhood?
Our neighborhood is small, with single family homes. We have a pond with a trail around it, a playground and some wildlife such as ducks, great blue Heron, and turtles! We live on the edge of a cul-de-sac where children sometimes play.
What will you tell your child about his/her birthmother?
Everything that we are able. That her birthmom loved them so much that she wanted them to have the best life possible. That their mother was brave and courageous because she was able to help us become a family.
It's Daddy's day - what activity do you want to share with your child?
We are definitely going somewhere cool in the outdoors, like a waterfall on the mountaintop where we can take in some beautiful views and family time.
What kind of education are you hoping to provide for your child - Private or Public?
Public, as a teacher, I am able to help and be involved as much as possible, and I believe in public education.
How did you come to the decision of adoption?
We did some fertility treatments (IUI, with drugs) but decided not to continue with IVF. My husband is adopted so it seemed like that was the best way for us to continue. And I have been told so many times that I am great at loving other people's children, which seems kind of weird, but I guess it is what a teacher should be like!
What faith will you raise your child?
Christian
What kind of a relationship do you hope to build with your birthmom through her pregnancy?
I hope to get to know her and what kind of person she is, what she likes to do and what she is good at and and struggles with. I want to know about her life and family history. I also want to know why she chose us.
How did you meet?
This should be no surprise by now, hiking! We met on a Seirra Club hike that my husband was leading.
What was your relationship with your parents like?
Christy: very good, we talk on the phone once a week and text/facebook more often. My mother is a facebook stalker. She doesn't say much but I know she sees every post. I am probably closer with my dad just because my mom doesn't get why I keep running and racing, my dad was an athlete and I feel like sometimes he understands me better. I am hoping they move down here soon!

Andy: Mixed. I've always gotten along well with Mom. Dad was a strict disciplinarian. As a child I was afraid of him. Discipline is important, but one thing I learned is that I wouldn't want my child to fear me. My father and I are actually a lot closer now than when I was young.
What attracted you to each other?
Our sense of humor and sense of adventure, we are a LOT a like.
Please describe your personalities:
Christy: caring, funny, smart, adventurous and competitive

Andy: relaxed, adventurous, funny, responsible, organized
What are your hobbies?
Christy: swimming, biking, running, hiking, kayaking, painting, reading, crafts, cooking

Andy: Hiking, backpacking, camping, kayaking, photography, reading, listening to music.
When you close your eyes and see yourself holding your precious baby in your arms what are your thoughts regarding the birthmother?
Love and thanks….for being so unselfish, brave and courageous by allowing us to parent your child.
How will a child enrich your life?
It will be our greatest adventure. I can not wait to take them cool places and see it through their eyes.
Why did you each choose the career path you decided on?
Christy: I love kids, teaching and coaching. I orginally was a physical therapy major but I really wanted to coach swimming, I also wanted to have my summers off so I could be home with a child. Now that I will be teaching online classes, I will be home ALL the time, which is great. I really enjoy helping people learn new things, gain confidence and be amazing. My favorite part of coaching is seeing how much a young lady's confidence grows just by pushing herself. I like teaching because I know I can make a difference in young people's lives.

Andy: I kind of stumbled into it. I was presented with an opportunity that was too good to refuse - it paid well, offered a lot of time off, and suited my skills and personality perfectly.

We have an extensive database of families that are currently waiting for the opportunity to adopt your precious baby.

CONTACT US TODAY
FOR YOUR FREE
NO OBLIGATION CONSULTATION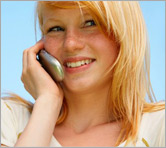 For Your FREE No-Obligation
Consultation1-877-550-3770

REQUEST A FREE ADOPTION INFORMATION KIT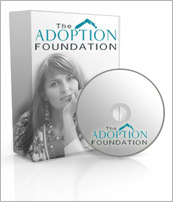 Your information is confidential.
Information will be mailed in an unmarked envelope.
Financial Assistance (as allowed by state law)
Information about our Free Housing for Birthmothers