John and Michelle
The most important thing that we want you to know is that your child will be loved unconditionally and will always be our top priority.
Describe your childhood:
Michelle: I believe that my childhood was a such a happy time for me because we spent so much time together as a family. I was extremely lucky that my mom was a homemaker and my dad, even though he had a demanding job, was always home in time for dinner so we could eat as a family. We all loved hiking, golfing and going to siblings' sports games on weekends. My parents were always able to provide the necessities but also treated my two brothers and me with summer vacations, extra-curriculars like sports, and special celebrations.

John: I am very grateful for my childhood. My parents provided me with all the love and support I needed to do just about anything I set my mind to. My mom stayed at home and was my primary support when it came to my education. My dad worked, but was very involved in my life as he coached my sports teams (particularly soccer) and supported a lot of my hobbies and extracurricular activities. My little brother, who is four years younger than I, became one of my best friends. We loved to play outside together and push each other to be successful inside and outside of school.
Tell us about your home?
We live in a 4 bedroom house with a large flat yard in a cul-de-sac. It is our first home that we bought together and decided to purchase it because we thought it was perfect for growing our family. We are already planning the nursery and have started to envision the transformation of our bonus room into a playroom. The yard is perfect for a swing set or playing tag, hide-and-seek, soccer or any other games, while the cul-de-sac provides a great place for basketball, drawing with chalk, and safety from traffic.
When you have a 3-day weekend, what do you like to do?
Our favorite thing to do on a three day weekend is to visit Michelle's family. Because her family lives about a seven hour drive away, we're not able to see them as frequently as John's family, so when given an extra day we like to make the trip. While visiting, we typically have a family cookout with Michelle's parents, two brothers, her grandparents, cousins, aunts and uncles. We like to make the most of the visit and also go hiking at the family cabin and golf together.
Do you have pets? If so tell us about them?
We do not have pets in our home right now, but would love to have a dog one day. Dogs have always been in both of our families and our parents still have dogs today. We can't wait for the day when we are able to bring a dog home for our future child and witness the happiness that we had when our parents brought home a dog for our family.
What do you hope to teach your children?
We hope to teach our child the values that are most important to us: love, honesty, being truthful to yourself, kindness, generosity, respect toward others and faith. We also want to make sure that they know that no dream is too big and we will help them to fulfill them any way we can.
Describe your neighborhood?
Our neighborhood is located in the suburbs of a fast growing, moderately sized city. We chose our particular neighborhood because it is safe, in a very good school district, close to a large YMCA, and full of growing families with small children. We can always hear children playing, dogs barking or even cheers from a nearby soccer field. We love to take walks and often see lots of neighbors and friends out and about. Our favorite part is that we live at the end of a cul-de-sac under lots of large mature trees with a large and flat yard. The neighborhood also hosts holiday events including a Halloween dinner and a costume parade that is in our in our cul-de-sac every year.
What will you tell your child about his/her birthmother?
We will tell our child that their birth mother was an incredibly strong woman, that she loves them unconditionally and made one of the most difficult decisions of her life by choosing adoption. We will be open with our child from the beginning that they were adopted and their birth mother will be a part of the child's life story from day 1.
It's Daddy's day - what activity do you want to share with your child?
I will be happy doing any activity with my child as long as it makes him or her happy. But if I were to choose - I'd love to teach my child to play soccer, golf, or any other sport they take an interest in. I also look forward to helping my child learn outside the classroom - whether it's taking him or her to a museum, a zoo, or anywhere else that I can expose him or her to something new and fun.
What kind of education are you hoping to provide for your child - Private or Public?
We are planning on starting our child's education in a public school. The public schools in our district are some of the best in the state. If at any point we feel like we need to change schools based on the needs of our child, we will be happy to do so. We also plan to start saving for our child's college fund as soon as possible. We will support any supplemental education or activities the child wishes to pursue to help fulfill any dreams they have for the future. We want to provide our child every opportunity we had growing up and more.
How did you come to the decision of adoption?
We have always envisioned having children at very young ages. Michelle even considered adoption as a way to grow her family. Michelle knew that adoption was the path for her when she was diagnosed with Ovarian Insufficiency syndrome in high school and is unable to bear children as a result. She was open with John about her condition since they first started dating, and he supported her 100% knowing that, from his family history, you do not have to be related by blood to be a loving family.
What faith will you raise your child?
Our child will grow up in a Christian home and attend Church / Sunday services
What kind of a relationship do you hope to build with your birthmom through her pregnancy?
We hope that we can build a strong personal relationship with our birth mom during her pregnancy and provide the loving support that she needs through phone calls and emails.
How did you meet?
We met over a lunch with mutual co-workers. We quickly became friends and started dating a few months into our friendship. We dated 3 years prior to our engagement. John proposed in front of both of our families, including parents, siblings and grandparents, who traveled over 7 hours to be there. It meant so much to both of us since we value family a great deal. We classify our wedding one of the best days of our lives and have been married now for over 2 years.
What was your relationship with your parents like?
Lauren: I have a great relationship with my parents now as well as growing up. I have always seen my parents as people to confide in and that I respect. I am fortunate to have similar likes and hobbies as my parents so we spent a lot of time doing them together while I was growing up. Since we do not live in the same town currently, we talk often about our day and our hobbies since we can't always do them together in person

John: I was fortunate enough to also have a great relationship with my parents when growing up, and have maintained that relationship today. My parents were both my biggest supporters and biggest role models as I grew up. They loved me unconditionally and helped me follow my dreams and achieve the goals I had set for myself. I could always come to them when I needed help, and still feel that way today.
What attracted you to each other?
Michelle: I was attracted by John's sense of humor, friendliness and inclusiveness and his interest in learning about and participating in my hobbies. He was family oriented, and I really appreciated his love of children.

John: I was attracted to Michelle because she is beautiful inside and out. She has a wonderful sense of humor, loves and prioritizes her family and God over everything else, and is so much fun to be with on a daily basis. I was also very attracted to Michelle because I knew she would be a wonderful mother one day.
Please describe your personalities:
Michelle: I consider myself caring, positive but realistic, analytical, hardworking, agreeable, and adaptable.

John: I like to think of myself as a nice person with a good sense of humor. Iím pretty laid back. I also feel I empathize well with others and can connect with a lot of different personality types and demographics.
What are your hobbies?
Michelle: Baking, Gardening, DIY such as refinishing furniture, and learning new crafts like sewing.

John: Running, home improvement activities, grilling, sports, and volunteering.

We have adopted many of each others activities since we have met, and together we enjoy spending time with family, traveling, golfing, hiking, skiing and cheering on our favorite sports teams.
When you close your eyes and see yourself holding your precious baby in your arms what are your thoughts regarding the birthmother?
How grateful I am to have such a gift that I will never be able to repay and what a strong, unselfish woman she is.
How will a child enrich your life?
A child would enrich our lives by introducing a new happiness and love that only a child can bring. Every aspect of our lives will become better and be a new exciting adventure. A child will also make our lives more meaningful. Everything we do going forward will be for the betterment of our child. We understand raising a child is a huge responsibility and will not take that responsibility lightly - but we know all of the hard work will be paid back multiple times through love and happiness.
Why did you each choose the career path you decided on?
Michelle: I love math and solving puzzles. I thought finance was the perfect career for me to utilize both of those skills.

John: I chose the Commercial Banking career path because it allows me to get to know a lot of the predominant companies in my geographic region, and become an advisor to them in terms of how a bank can help the company run efficiently and grow. I think it's a lot of fun to sit down with the owners, CEOs and CFOs of companies, learn about their businesses, and then provide banking advice and services to help them become more successful. I also enjoy the mix of being out and about to meet with companies in my area and working in the office.

We have an extensive database of families that are currently waiting for the opportunity to adopt your precious baby.

CONTACT US TODAY
FOR YOUR FREE
NO OBLIGATION CONSULTATION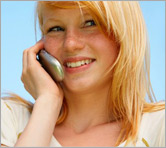 For Your FREE No-Obligation
Consultation1-877-550-3770

REQUEST A FREE ADOPTION INFORMATION KIT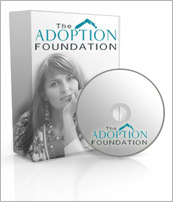 Your information is confidential.
Information will be mailed in an unmarked envelope.
Financial Assistance (as allowed by state law)
Information about our Free Housing for Birthmothers