Chad and Maria
While the time and circumstances are difficult for you right now, we would like to express our gratitude in considering us for the opportunity to adopt your child. We would like to show you a little bit about us and what a joy it would be to have your child join our family. We pray for you and your well-being and can promise you, that your child will receive all the love and support we could ever give.
Describe your childhood:
Maria: I am an only child, born and raised in the Philippines. Both my parents worked and I spent a lot of time with my grandpa and my cousins. We used to go out of town to a resort where we would spend days playing on the beaches. I went to an all-girls Catholic school there until my mom and I moved to Southern California when I turned 13. It was a bit of a transition for me at first with my parents newly divorced, switching schools and making new friends in a completely different environment but I was able to adjust pretty quickly.

Chad: My parents divorced when I was 4 years old. By the time I was 8, both parents remarried and I grew up with 6 brothers and 1 sister. I was the oldest and enjoyed the hours of playing with my siblings. We played together, we went camping, fishing and we had family BBQ's on the weekends. We were active in boy scouts, sports, and church. I lived back and forth between Utah and California. I had loving parents that did a great job raising a family. They are great examples and role models and were supportive in everything we did.
Tell us about your home?
Our home is where our family grows everyday and where we build some of our most special memories. It is the home that we've built since we got married and brought home our son from the hospital, where we have family come and visit, where we have friends over for BBQ's, special occasions and just eat, laugh, swim and enjoy each others' company. We travel quite a bit, sometimes, weeks at a time, and as much as we love it, we can honestly say that once we're back, there really is no place like (our) home.
When you have a 3-day weekend, what do you like to do?
We try and take advantage of 3 day weekends as much as we can by going on short trips to California and Utah to visit our family/friends.
Do you have pets? If so tell us about them?
We have two fur babies. The oldest is Buddy. He is a 12-year-old spunky Pekingnese who has been a part of our family since he was 3 months old and he loves to cuddle. And there's Toblerone aka Toby, our 5-year-old Chocolate Labrador. Toby is our teddy bear. Buddy and Toby are part of our family. We sometimes take them with us when we go on our short 3-day weekend getaways.
What do you hope to teach your children?
Chad and I strongly believe that one of the best things we can teach our children is to love one another. And to be the best example for them as much as we can. We will teach them to live a life of service to those in need and have faith in our Heavenly Father. We will teach them to be responsible.
Describe your neighborhood?
We live in a nice, quiet, family-oriented neighborhood a good distance away from the hustle and bustle of the city and where there are plenty of children of all ages playing outside (when the weather is not over 100 degrees), lots of trick or treaters during Halloween. At the end of the street, there are miles and miles of hiking and the canyon.
What will you tell your child about his/her birthmother?
We will tell her that we will always be grateful for her birth mother allowing us to raise her and be a part of our family. That her birth mother loved her so much that she wanted to give her to loving parents that would give her more than she was able to at the time. We will tell her that her birth mother made the choice to put her first and trust us to give her what she could not. That she is the bravest, most courageous person we've ever met. We will tell her that her mother loves her so much that she chose us to raise her so that she can have a better future.
It's Daddy's day - what activity do you want to share with your child?
Chad's birthday and Fathers' Day are a week apart so we combine both occasions to celebrate. Over the years, we've typically planned a trip to go out of town and it's going to our favorite place on earth which is Oahu where we just play on the beach, swim, build sand castles, go sight-seeing and eat ice cream and all the local foods until we pass out. It's a blast!
What kind of education are you hoping to provide for your child - Private or Public?
We would like our children to attend private school and hopefully someday, go to a great university.
How did you come to the decision of adoption?
We have always dreamed of having a bigger family. We were blessed to have a son eight years ago who fills our lives with happiness each day. We tried to have another baby on our own four years ago and went through a few months of fertility treatments with no success. About six months ago, we started looking more into adoption and talking to other people who have adopted. We realized that this would be a wonderful way for us to make our dream of growing our family into a reality
What faith will you raise your child?
LDS (Church of Jesus Christ of Latter Day Saints).
What kind of a relationship do you hope to build with your birthmom through her pregnancy?
We would hope to build a relationship with trust, honesty and love.
How did you meet?
Our mothers introduced us. Our moms were good friends in high school in the Philippines. Chad's mom moved to the states in the early 70's and they've managed to keep in touch throughout the years. In 1995, they decided to have a mini reunion in California where Chad's mom lives. We flew out there. Chad and his mom picked us up at the airport and I guess that's pretty much where it all started
What was your relationship with your parents like?
Maria: Growing up, my parents were always busy with work. I spent most of my childhood with nannies, my grandfather and cousins. On weekends, we would typically go out to the movies, dinner, and church. My parents divorced when I was 13. It wasn't really until that age that I grew very close to my mom. She's like my other best friend, always there when I need her and my confidant. My dad stayed in the Philippines and every couple of years, we try to go back to visit and spend time with him.

Chad: My early childhood was just me and my dad. I would see my mom and younger brother in the summer when school was out. My dad worked multiple jobs and was the best loving dad you could ask for. He married my step-mother when I was 8 and we instantly grew to a family of 8. I have fond memories growing up with my siblings. We didn't have a lot of money, but we did everything together. To this day, even with everyone's' busy schedules, we still make it a point to get together.
What attracted you to each other?
Maria: When I first saw Chad, I thought he was pretty cute! I guess just like most relationships, that was the first sign of attraction. At first, it didn't really seem like we had much, if anything, in common. The biggest barrier was that we lived in two different states. We were both in college and working at the same time. We had different hobbies and interests, different personalities, etc…But I think our differences are what really attracted me to him. Over the years, we've grown to know each other. We've not just grown as a couple but as individuals. He's become not just my husband but my best friend, my rock. I know that sounds cliché, but it's the absolute truth. He has a heart of gold. He is loving, loyal, generous, caring, I could go on….but in a nutshell, I am truly blessed to have him in my life.

Chad: When I met Maria she was a beautiful California girl that loved to listen to music and go to the beach. While quiet, once I got to know her, I realized what a great listener she is and so easy to talk to. I was attracted to her because of her big heart and sweet smile. I was more of an outdoor and sports minded guy, while she loved music, shopping and the city. She was always willing to try new things and before long, we were both having a great time sharing each others' hobbies and adventures. To this day, we love to try new things and cannot wait for our next great adventure.
Please describe your personalities:
Maria: }: I always find this question tough. I am quiet, shy, especially when I meet new people but then I start to warm up and open up more. I am a private person. I have a small circle of friends and I love them like family. I like to help people when I can and give back to the community. I am good listener. I am loyal to those that I love. I am a huge animal-lover. I am a home-body. I love spending time with my family.

Chad: I would say I am a more practical type of person. I love being with my family and friends. I am honest and sincere. I try to help others if I can. I love sports, swimming, riding my bike and being outdoors. There is nothing I would rather do than be around my family and share in fun activities and experiences.
What are your hobbies?
Maria: I love yoga, going for walks, swimming, reading, shopping, decorating, listening to music and watching old 80's sitcoms/movies. As a couple, we love to travel, go sight-seeing and experience new adventures, eat out (we're a foodie-family), go to shows/concerts, movies, watch our sons' games, swim.

Chad: I like riding my bike, swimming, fishing, playing sports.
When you close your eyes and see yourself holding your precious baby in your arms what are your thoughts regarding the birthmother?
Maria: My thoughts would be how extremely grateful I am for the sacrifice that she's made and that without her, I wouldn't even be holding our precious baby girl in my arms. I would think about the best way we can possibly thank her for her sacrifice is to raise our daughter in a home filled with love, laughter and memories that maybe someday she can share with her birth mom.

Chad: Gratitude is also the first thought that comes to my mind. The love and appreciation I would have for her to give her child to our family is more than words can speak. I would want her birth mother to know that we love this child more than anyone could possibly imagine. There is no greater gift than the gift she is giving us, and we will show our gratitude in the love we show to this
How will a child enrich your life?
We feel blessed to have the life that we have with our small family. I know that sharing our blessings with another child will only help us grow closer as a family. This child will enrich our lives even more.
Why did you each choose the career path you decided on?
It's interesting how we ended up on the same career path. Chad moved to Nevada to go to dental school and ended up being in Real Estate. My goal was to become a social worker and ended up in business office management for a hospital. Then we started dating while I was living in California and Chad living here in Nevada. When I finally moved to Nevada, Chad suggested that I try Real Estate before going back to work for another hospital facility. So I did. I went to Real Estate school. And almost 12 years later, we're working with our own Real Estate & Property Management Team. Not exactly the path we originally planned on taking, but we are happy that we did together

We have an extensive database of families that are currently waiting for the opportunity to adopt your precious baby.

CONTACT US TODAY
FOR YOUR FREE
NO OBLIGATION CONSULTATION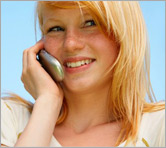 For Your FREE No-Obligation
Consultation1-877-550-3770

REQUEST A FREE ADOPTION INFORMATION KIT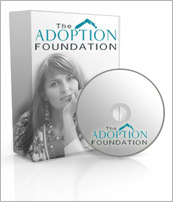 Your information is confidential.
Information will be mailed in an unmarked envelope.
Financial Assistance (as allowed by state law)
Information about our Free Housing for Birthmothers