Kristofor and Lauren
Our hopes and dreams for your child's life are endless. We want to provide your child with life experiences, education, morals, and adventures. We want your child to be happy and love life as much as we do. We look forward to the day that we get to share life with a precious child.
Describe your childhood:
Lauren: I grew up Southern California. I participated in sports, dance, and girl scouts, and I loved school. I enjoyed learning and always wanted to be the teacher. I spent many summer days swimming and hanging out with friends. My parents are divorced and I spent time with both parents growing up. My mother remarried when I was two. I grew up in a family that put family first and it is still something that I value and plan on doing with my own family.

Kris: I grew up in Southern California. I participated in Boy Scouts (became an Eagle Scout), soccer, and still enjoy reading any kind of book. My parents were divorced, so I split time equally with both my mom and my dad sharing weekends and weekdays. during the week, the main activities were school, studying, and reading. On the weekends, I ran errands with my dad, helped my mom around the house, and spent a lot of time with my grandpa. Summers were spent in the mountains fishing, hiking, canoeing, and camping.
Tell us about your home?
We love our little home. We own a two-bedroom, two-bathroom condo and it is perfect for us and our soon-to-be family. We plan on using the second bedroom as the nursery. Our home is bright, has high ceilings and has a wonderful green space to run and play. We live in a great community and love our neighbors. There is not a day that goes by that we do not chat with our neighbors to "catch up." We love remodeling our home because it truly allows us to make our house a home.
When you have a 3-day weekend, what do you like to do?
Travel. We love to travel. Road trips tend to be our favorite adventures. We love visiting Palm Springs, San Diego and Monterrey. These are all locations that we are able to visit over a long weekend and they are all locations that never get old to us. We talk about what our road trips will look like when there is a child with us and it is so exciting. If we are not traveling, we love spend time with our family and friends. We love to host BBQ's and game nights.
Do you have pets? If so tell us about them?
We do not have any pets at the moment; we will one day. but not yet. When we get a pet, it will be a dog. There is nothing like growing up with a dog. Occasionally, we have fish at our house because I can't leave fish in my classroom over long holiday breaks.
What do you hope to teach your children?
We want to teach our children to be loving, caring, respectful people. It is important that our children know that they are capable of anything they set their mind to. No one is going to give up on them and most importantly they can not give up on themselves.
Describe your neighborhood?
We live in a wonderful community. Neighbors have grown into good friends. Our condo complex is large, with swimming pools, spas, and large grass areas. Everyone is so friendly and welcomes everyone with open arms. Every day, people are walking their dogs, running, riding bikes with children or out for an evening stroll. We would not change it for the world. We live near two great elementary schools. It almost feels like a small town because we know everyone and could ask for a cup of sugar from any of our neighbors.
What will you tell your child about his/her birthmother?
We believe that it is important that our child knows that they are adopted. We would not want to keep it a secret. The amount of information shared with the child will depend on the age of the child and the information we know about the birth mother. We will tell the child that their birth mother loved them so much and wanted them to have the best life possible.
It's Daddy's day - what activity do you want to share with your child?
On Daddy's day, I want to spend the day with my children having quality father/child time. This includes going to park and playing, making breakfast with hot cocoa, running a few errands to favorite stores, visiting the zoo/local attraction and seeing some animals, and ending the day getting ice cream.
What kind of education are you hoping to provide for your child - Private or Public?
We plan on providing our child with a public education. We are both teachers and know how great schools really are. We plan on sending our child to the school at one of the schools we teach at. We do not plan on teaching our child at the school, but believe in the strong work ethics that the school provides. We also believe that our child will go to college. As parents, we believe that college or trade school is what they will go to when high school is completed.
How did you come to the decision of adoption?
Adoption was an easy decision for us to make. When we realized that we would not be able to have children on our own, our first thought was adoption. We did not want to go through infertility treatments because there are so many children that need loving homes and this was a journey that we wanted to take. As a child, Lauren always wanted to adopt a child at some point. The opportunity came sooner than planned, but everything happens for a reason and we were meant to do this.
What faith will you raise your child?
We are not planning on raising our child with any particular faith. Lauren was raised in a Protestant family and Kris was raised in a Catholic family. We plan to raise our child with values that we plan to live by (kindness, respect, love, etc). We want our child to make decisions about his or her religion when they are ready.
What kind of a relationship do you hope to build with your birthmom through her pregnancy?
We hope to build a relationship with our birth mother that is filled with trust and respect. We do not want our birth mother to feel like she can not ask us questions. We want her to trust us as much as we trust her. This is not an easy decision and we want her to know that she is not alone on the journey of adoption.
How did you meet?
We actually met on-line. I love the fact that we met on-line, because we would not have met if it weren't for the internet. The night we met, was one of the most amazing days. We also decided shortly after meeting each other that we were going to go on a week long road trip together. Our love for travel started early on.
What was your relationship with your parents like?
Lauren: My mother is my best friend. We talk daily and see each other at least once a week. My mother is a retired teacher and generously volunteers in my classroom on a weekly basis. My mom and step-dad live just a mile away. We spend summer nights hanging out in their pool and enjoy their company. I like to joke with my parents that I am going to move into their neighborhood. My dad lives about thirty minutes away and he is looking forward to being a grandfather.

Kris: I have a great relationship with my parents. I see them multiple times a month for various family get-togethers. I talk to and text with my mother on a daily basis and I can always turn to her for advice, a good laugh, or just to share a story from the school day. My dad and I talk frequently and he and I share the interests of camping, watching football, and playing tennis. He is re-married and I get along with my step-mom very well too.
Please describe your personalities:
Lauren: I would describe myself as trusting, caring, loving, and nurturing. I have always cared about others and how my actions may or may not affect others. I love to be silly. I love having fun and enjoying life. I love dress up days at school and I go all out. Life is to short to be serious 100% of the time.

Kris: There are many facets to my personality. I would classify myself as caring, honest, kind, nurturing, intellectually curious, adventurous, and serious yet silly. I take my responsibilities seriously, but try to make teaching my students and doing chores fun. I am adventurous whether that means taking a road trip or hiking an unknown trail, or trying a new restaurant. I love learning and love reading books so I am always looking up things I don't know and learning about new skills.
What are your hobbies?
Lauren: I really enjoy doing my different things. When is it warm, I love swimming. I would live in a pool if I could. We love to spend weekends camping. I enjoy spending time with my friends and having girls' night. I wish that I had more time for golf. I enjoy making our house a home. One of my favorite things to do is to decorate for every holiday. There really is not a holiday that does not need a decoration. We also enjoy playing miniature golf and spending time at the beach.

Kris: I have many hobbies. I enjoy running marathons, reading books, using/studying the newest technology from computers to tablets to phones, hiking in the woods, going on road trips, and watching football. Spending time with friends is very important to me as well. I see them weekly for football and see my close friends more often for hikes, meals, and going on random adventures in the area.
When you close your eyes and see yourself holding your precious baby in your arms what are your thoughts regarding the birthmother?
My first response is gratitude. There will never be enough ways to say thank you for the decision that was made. My second response would be that she was a strong woman. Knowing that she made this choice because she cared so much about her child is amazing. It takes so much courage and strength to make the decision to place your child up for adoption. My third response would be gratitude. Without this birth mother, I would not be a parent. I would always want her to know that her child is loved and cared for.
How will a child enrich your life?
A child will enrich our life in every possible way. Life as we know it will be no more, it will be better. All of our adventures as a couple will now become adventures as a family. A child will fulfill our dream of being parents. There is something to be said about living life through the eyes of a child. A child sees no wrong and loves everyone. We look forward to making new traditions as a family and continuing traditions that we already have.
Why did you each choose the career path you decided on?
Lauren: As long as I can remember, I have only ever wanted to be a teacher. Growing up, it was the first thing I wanted to play. I could not imagine another job. When I became a teacher, I did not know what my calling would be. I quickly found that I was meant to be an early childhood education teacher. I also earned my Master's Degree in teaching with a specialization in early childhood education. There is nothing like watching a young child learn and develop. It is also amazing to know that I am the first teacher that my students will have and I hope to make a lasting impression on them.

Kris: I chose teaching because it's the only career that allows me to work with children, help society, incorporate technology into my life, and have time in the summers to explore the world. Teaching is such a rewarding profession, too. I work with inner-city students who really appreciate and need positive role models, which I am. I love the feeling when students gain knowledge and smile! I am excited to show my students news and world events and share technology (my other passion) skills with them. Finally, I love the fact that I have summers off to go hiking, spend time with my family, and pursue household projects.

We have an extensive database of families that are currently waiting for the opportunity to adopt your precious baby.

CONTACT US TODAY
FOR YOUR FREE
NO OBLIGATION CONSULTATION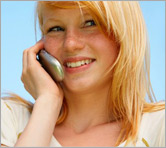 For Your FREE No-Obligation
Consultation1-877-550-3770

REQUEST A FREE ADOPTION INFORMATION KIT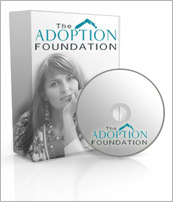 Your information is confidential.
Information will be mailed in an unmarked envelope.
Financial Assistance (as allowed by state law)
Information about our Free Housing for Birthmothers