Marc and Karla
Hi, we are Marc and Karla and we want to begin by applauding your courage and selflessness to be on this search. We canít imagine the journey that brought you to this place but are inspired that you have chosen to entrust your child to a committed adoptive family. It gives us deep joy to open our loving home to a child and our five-year-old son Soren canít wait to be a big brother! We are committed to providing a caring, joyful, and supportive home for your child with strong values and room to grow and play and enjoy life. Most of all, we want you to know your child will be unconditionally loved and that our role as parents is to help your child to be the fullest possible expression of themselves.
Describe your childhood:
Karla: My childhood, up until age nine, was fairly normal. I was the youngest of three children, we lived in a suburb of Washington D.C., my mom stayed at home and my dad worked as an Civil Engineer. After my parents' divorce, I moved more frequently which naturally caused some tension. Despite the upheaval though, my parents always maintained a positive relationship with one another which allowed the transitions to be less dramatic. I also heavily valued my siblings and the time that we shared together. All in all my childhood was imaginative, adventurous, and full of opportunities to learn and grow.

Marc: I grew up the youngest of three boys in a happy family of five. My dad is a pastor and my mom a homemaker. We grew up on the West Coast, then moved to Germany as missionaries when I was nine years old. Adjusting to life in a new country and a new language brought us closer together. Our house was full of music and the smell of cooking. My parents were very supportive and came to almost all of my basketball games up through graduation.
Tell us about your home?
Our home is truly a gift from God! It's just the right size for our growing family. It has three bedrooms, and three bathrooms, high vaulted ceilings that make it feel very spacious, and a cozy fireplace for when the nights get a little cold in the winter. We spend a lot of time in our backyard on all the sunny day; lying in our hammock, gardening, having picnics, and running through the sprinklers. It is also filled with wonderful smells wafting from the kitchen most nights of the week.
When you have a 3-day weekend, what do you like to do?
We like to get away to a lake or a mountain town or to visit friends and catch up. A three day weekend almost always involves going somewhere exciting!
Do you have pets? If so tell us about them?
We have one fish and his name is Eli (named after our nephew). His home is in our kitchen. Even though he is small, we always smile when he offers us a happy fin wave while making breakfast.
What do you hope to teach your children?
We want more than anything for our children to become who they were created to be. We value creativity and the imagination, as well as, respect for others, the world, and self. It is important to us that our children have a strong sense of self, a passion to serve, an inclusive worldview, space in their lives for wonder, and a good sense of humor. These characteristics, combined with an authentic community, we hope will guide our children into a life-giving adulthood that isn't self-serving, but instead benefits the world.
Describe your neighborhood?
We live on a quiet, tree-lined street in a small subdivision located about fifteen minutes from downtown. It's removed from the city's noise and we can see rocky hills from a nearby park from our back yard. Our neighborhood is diverse, with people from all ethnic backgrounds. There are kids riding bikes and playing basketball in summer, sitting on their front lawns eating popsicles, and in winter the neighborhood lights up with elaborate Christmas lights and lawn decorations of reindeer, Santa, snowmen, and candy canes, even though it's warm outside!
What will you tell your child about his/her birthmother?
As much as information as we have to share! We plan to explain what a courageous act it was to choose life, and to entrust us with such a precious gift. Just as our current son is a gift from God, we truly believe the son or daughter we are to receive and the birthmother we have the privilege of knowing, are gifts from that same God. The more we have to share, the healthier our child will be.
It's Daddy's day - what activity do you want to share with your child?
We'll get up and make crepes in the kitchen together and smother them in syrup. After we eat, we'll put on our swimsuits and head to the beach to play in the water and pick up seashells. On the way home, we'll pick up some tacos and chips from our favorite restaurant. When we get home, exhausted, we'll crash on the couch and watch a movie together. Once we've rested for a bit, we'll go to the hiking trails by our house and hike or ride bikes, taking in the view and the smell of the dirt and grass and flowers.
What kind of education are you hoping to provide for your child - Private or Public?
Learning is an important part of our story and not just because Marc was a teacher for the better part of a decade or because we both hold Masterís degrees. We value the embodiment of truth in any form. Sometimes that takes place in a classroom (preferably public schools), but more often than not, we learn through experience. It is our hope to create experiences for our children, so they can understand who they are and in return care for others.


How did you come to the decision of adoption?
In 2012 the craziest thing happened to us: we became parents to our son, Soren! We fell in love the moment he entered the world, we knew right away this was the beginning of a long line of children. We attempted to extend our family through natural means and then through fertility treatment, but it turns out God wanted something different for our family, so we entered the adoption process. We are beyond excited to love another child and watch him or her grow and become who they are meant to be. We have a wide circle of love in our family and canít wait to widen it even more.
What faith will you raise your child?
Christian. As you may have discovered in reading our profile, Karla is a pastor. But, we want our children to have the opportunity to explore all different worldviews, as faith is only faith if it is chosen.
What kind of a relationship do you hope to build with your birthmom through her pregnancy?
We would love to have a relationship with our birthmom during her pregnancy, as much as she desires. We care mostly that she is comfortable and well cared for, as we know this is a difficult decision that requires a lot of love and support.
How did you meet?
As strange as it may sound, we met at Blockbuster. We were both on dates with different people; our dates knew each other and we were introduced. A few months later we ran into each other again at an artistic church community called 'Tribe' and, between the drum circle and lentil soup, we struck up a conversation. We understood each other immediately, like old friends, laughing into the night.


What was your relationship with your parents like?
Karla: I have a good relationship with my parents in my adulthood. As a teenager, it was fairly distant. My father passed away in 2013, but my mother and step-father are still living. Even though they live across the country, we speak regularly with open communication. My mother moved to Southern California for six months after our son was born to take care of him, and I imagine will want to do the same for our next child. My step-father and I were really close in high school and college. In fact, I would have considered him my best friend. In recent years, due to hearing loss, it is harder to communicate, but he is still a bundle of joy and a consistent source of love in my life.

Marc: Very warm. My mom was very affectionate and caring and worked very hard to make sure all the little details in the house were taken care of. I take after my mother a little, so we like to connect on the phone and catch up. Since they live overseas I look forward to seeing them when I'm able to. My dad is kind but also takes his responsibilities very seriously. He is a pastor and a missionary to several different countries, so a lot of people look to him for advice and guidance. It was a good feeling to have a dad that was so widely respected growing up.
What attracted you to each other?
On our second date, we learned quickly that we had more in common than just humor. We had the same nostalgia for 80ís classic rock, read the same authors, understood our faith similarly, and had the same passion for social justice. The rest is history. We dated for a couple years before getting married in 2007. Since Soren came along in 2012, we have grown even closer together as a couple. Becoming parents has deepened our understanding and admiration for each other and given us a new perspective on just about everything. We canít imagine life a part.
Please describe your personalities:
Karla: I have a lot of energy, am generally upbeat, and love an adventure. I have a natural love of life, but would also consider myself fairly thoughtful. I am energized by large groups, but also love to hear peoples' stories. I have a good sense of humor, smile a lot, try to be present, but also enjoy my time alone. I have a variety of interests that can sometimes be confusing, from Beyonce to Orphan Black to balancing my checkbook. I like to try new things and can get excited by seemingly small events.


Marc: I like to hang back and observe before jumping into things. But once I do, I'm very committed! I care deeply for those close to me, and stay in contact with a few close friends from as far back as Middle School that I love and trust. I am endlessly curious and like to understand deeply what makes people the way they are. I like to be in calm and stable environments and I like to feel at ease and to express myself as I truly am. And I would hope to create that kind of environment for a child as well.
What are your hobbies?
Karla: If it involves something new, I am all in! I get the most joy out of being outdoors in any capacity--biking, hiking, boating, swimming, and exploring. I love traveling especially with family and friends. I also enjoy participating in activties that bring others joy--from building homes for those in need to watching my son and nephews get starry-eyed at Legoland. Marc and I love exploring together, particularly if it involves good food and stimulating conversation.

Marc: I like to travel, whether to new cities or meeting old friends and family. I like to write to help me understand my own experiences more deeply. I like sports where you stay in motion like basketball. I like exploring and learning about new ideas. And I love music and used to be in a band, so I've learned guitar and recording, and like to record my song ideas whenever I can. One of our favorite things to do together is going to the movie theater. We both love good stories and like the whole experience - the huge drinks and sharing the popcorn and leaning together watching the huge screen. We also like finding new restaurants to try out, especially if we've been watching cooking shows together and get really hungry.
When you close your eyes and see yourself holding your precious baby in your arms what are your thoughts regarding the birthmother?
Thank you for being so selfless and brave. There is no better gift you could have given me or my family. There is no possible way to explain to you the amount of admiration and hope I have for you. It gives me chills to think about the amount of love you must have for your baby, and how much courage you have to envision a different life for him or her. Thank you.
How will a child enrich your life?
Our life is already filled with so much love and laughter and being able to invite someone else into that, is an exciting prospect! We already know the joy our son brings and the ways we have been expanded as people in welcoming him in our home. We can only imagine how much more there is to learn and grow with another child. Even in difficult times and phases, seeing the world through a child's eyes is incomparable.
Why did you each choose the career path you decided on?
Karla: I became a Christian when I was in high school and it changed my life. Early on in my college days, when I was studying Marketing, I knew I wanted a career that helped the world in some way. After graduating, I worked in Wilderness Education with youth in the juvenile system, opened a fair-trade store and coffee shop, and taught middle school kids history on a traveling bus. When it came time to settling down a bit, I soon discovered that ministry provided a way for me to combine my interest in the outdoors, social justice, and youth into one job. One thing led to another, and I felt a call to become a pastor. I don't think there is another job out there that is more satisfying than being with people in all stages of life. I count it a privilege.

Marc: I had taught High School English and coached basketball and tutored and worked in the Special Education Department as well and was on track to become an administrator in the school system when my brother asked me to help him with his small business, a company that helps healthcare providers with their computers and networks. I love my brother and wanted to be loyal and help out, but I also needed a slower pace of life, and this job allows me to be much less stressed, see my family regularly, and gives me a more flexible schedule to see my child (hopefully children!). It's also a very exciting time with the company doing very well.

We have an extensive database of families that are currently waiting for the opportunity to adopt your precious baby.

CONTACT US TODAY
FOR YOUR FREE
NO OBLIGATION CONSULTATION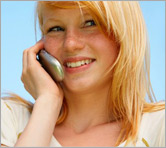 For Your FREE No-Obligation
Consultation1-877-550-3770

REQUEST A FREE ADOPTION INFORMATION KIT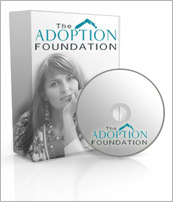 Your information is confidential.
Information will be mailed in an unmarked envelope.
Financial Assistance (as allowed by state law)
Information about our Free Housing for Birthmothers