Joshua and Jenna
We have never met you, but we feel a strong connection to you through our common love for your baby. We share your love and desire for your baby to grow into the best person they can be. We want to give you an honest glimpse of the stable, safe, and loved life we would provide your baby.
Describe your childhood:
Jenna: I was raised in a large family with lots of cousins who were my best friends. My parents encouraged me to try new things and to be courageous. I loved to learn and read, as well as participate in sports. Iíve always been active, creative, and eager to begin new adventures.

Joshua: My family is a small, close-knit group. Everyone lives close by and for as long as I can remember, holidays have always involved the entire family getting together. My entire family was involved in my upbringing, always encouraging me to learn new things and find new perspectives on life.
Tell us about your home?
We have a large but cozy home. It gives us the space we need to have a family and has everything we might want: A large game room just waiting to be filled with toys, a media room for Disney movie nights together and a huge backyard for the kids to roam during those fun summer cookouts. It has a large, open living space along the kitchen, which creates the perfect space for big family holiday dinners, relaxed Sunday football, and birthday celebrations with lots of kids.
When you have a 3-day weekend, what do you like to do?
We love new things - trying new restaurants, visiting new towns or even just discovering a new park near our home. On a three day weekend we might take a road trip to one of the thirty state parks near where we live or to a small town in the Texas hill country. We like to try whatever restaurants and experiences the locals recommend. Weíre just as likely, though, to stay home and explore the parks, lakes and new experiences right around the corner from us. Or if itís a special occasion, like a birthday, a quick trip to Disneyland might be the perfect treat!     
Do you have pets? If so tell us about them?
We have two cats - Tink and Bonkers. They both have to be near us; they love curling up in an empty chair or sofa to be close to us. Bonkers, though, thinks heís a lap dog, and spends most of his time either in a lap or sleeping next to one of us. Heís ready to be a 'big brother;' he loves our neighborís one-year-old daughter and we know heíll be great with our child as well. Tink is our guard cat. She protects and looks after her family and is always the first to alert us to any birds or rabbits outside our windows.
What do you hope to teach your children?
We hope to teach our child to be a loving, caring person not afraid of new experiences or new ideas. We both feel strongly that children should have time to just be a kid and have fun. We hope to share our love for travel, exposing our child to differing cultures and ways of life. We want to show our child through example how to be honest, hard-working, creative, compassionate, humble, and kind.  
Describe your neighborhood?
We hope to teach our child to be a loving, caring person not afraid of new experiences or new ideas. We both feel strongly that children should have time to just be a kid and have fun. We hope to share our love for travel, exposing our child to differing cultures and ways of life. We want to show our child through example how to be honest, hard-working, creative, compassionate, humble, and kind.  
What will you tell your child about his/her birthmother?
Above all, we will always be honest with our child about everything. We want to share just how much we all love this child, and how blessed they are to be loved by so many. Weíre willing to discuss how much information you wish for us to share. Your child will always know how brave, selfless and compassionate you are.
It's Daddy's day - what activity do you want to share with your child?
Once a week, my grandfather picked me up from school and on the way home took me to the hardware store. He was always working on some sort of project, and I have fond memories of those days just browsing the store together. So, when I see a father with young children at the hardware store, I daydream of taking my child there and passing on some of that knowledge and time together I shared with my grandfather. I also look forward to time spent together learning new things; I have a love of science and technology that often turns into building robots, taking apart gadgets and experimenting that I look forward to sharing.
What kind of education are you hoping to provide for your child - Private or Public?
Weíre blessed to live in a school district that rates very highly, and also have many excellent private schools nearby as well. We know this decision will be dependent on our childís specific needs, and we will decide very carefully together which option will provide the most opportunities. No matter what school our child attends, we both plan to be very involved with providing learning opportunities outside of the classroom. We want to ensure our child sees all of life as an opportunity to learn and grow.
How did you come to the decision of adoption?
Like everyone who considers adoption in any form, we spend quite a bit of time thinking about it and trying to decide what is best for our family and for our future child. We combined logic and research with discussions and thoughts about our family members and friends that have had their lives impacted by adoption. Throughout that process, we developed a solid understanding that adoption was the right choice for us and our family.
What faith will you raise your child?
We were both raised Christian and plan to raise our child to know the love of Jesus. We also want to ensure that our child appreciates all religions and cultures, and is always respectful of those with other beliefs.
What kind of a relationship do you hope to build with your birthmom through her pregnancy?
We are open to discussing what is best. We donít just love your child; we think of you daily and want you to know how deep our love is.
How did you meet?
We met in college, through a volunteer student leadership organization. We were friends for a year before our first date, and dated for about three years before we were engaged and married.
What was your relationship with your parents like?
Jenna: My mother has always been my best friend. My father provided for our family, and taught me the value of hard work and pursuing your passions. My parents always encouraged me to be myself, and to be courageous, and compassionate.

Joshua: I have always been very close with my parents. As Iíve gotten older, Iíve realized just how much they sacrificed and how hard they worked to provide me with opportunities to learn and grow as a child, which has helped me develop an even deeper respect and friendship with them over the years.
What attracted you to each other?
As we became closer friends, we would spend hours, sometimes staying up all night, talking about our hopes, dreams and plans for life. These conversations, our common interests in trying new things and our deep respect and admiration for each other naturally brought our friendship closer to the point that we started dating.
Please describe your personalities:
Jenna: I am always up for an adventure or challenge. I enjoy giving my time to others, and caring for my family. When I set a goal, Iím very driven and passionate. Otherwise, I tend to be laid back and easygoing. I believe that life should be filled with family, friends and lots of laughter.

Joshua: I love new things: trying something new, learning something new, finding the latest new gadget. I have a very unique blend of drive, dedication and a carefree attitude. If Iím told something has never been done before, I see it as a personal challenge and fight until itís done. At the same time, Iíve learned to prioritize whatís important and not worry about the rest, making me one of the most laid back tech executives I know.
What are your hobbies?
Jenna: I love to cook and bake. I canít wait to bake Christmas cookies with my child, or share Sunday dinner with the whole family. I also practice yoga, and enjoy reading. Together we love to travel, and have seen amazing placing around the world. We enjoy being active, and love trying new foods. Our favorite time of the year is fall Sundays: Jenna cooks lots of food, and we watch lots of football together.

Joshua: I love literature - both reading and writing. While I have talents with technology that have served me well in my career, I have to unplug and spend time with a book or a pen and notebook and express myself creatively from time to time. I really enjoy working around our house as well - if thereís a repair or improvement that needs to be made, I always try to learn how to do it myself.      
When you close your eyes and see yourself holding your precious baby in your arms what are your thoughts regarding the birthmother?
Your compassion and courage is beyond anything I can imagine, and I admire you deeply. Giving us the gift of your child is the greatest blessing anyone could ever share. Your child will always know what an amazing woman you are.     
How will a child enrich your life?
We both have always known that we wanted to be parents. We want to share the love of our families with a new generation. Children are the greatest blessing we could hope for, and will make our fairy-tale complete. Being able to share the new experiences we love to seek out with a child and to see things through their eyes will be the greatest experience of our life.
Why did you each choose the career path you decided on?
Jenna: Iíve always been interested in technology, and eCommerce was a natural fit for my passions. Working alongside your spouse is a challenge that few dare to accept, but we absolutely love it. Josh and I are an amazing team working together, and I know that weíll be a great team raising our family as well.

Joshua: I have a unique blend of skills with both technology and business and Iíve always felt that eCommerce is the perfect combination of those skills. Iíve always sought career opportunities that allow me to be in control of my future and give me the flexibility to control when, where and how I work. I love learning new things and bringing new ideas to life, which is what Iím able to do every day.

We have an extensive database of families that are currently waiting for the opportunity to adopt your precious baby.

CONTACT US TODAY
FOR YOUR FREE
NO OBLIGATION CONSULTATION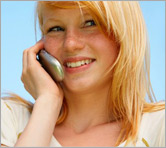 For Your FREE No-Obligation
Consultation1-877-550-3770

REQUEST A FREE ADOPTION INFORMATION KIT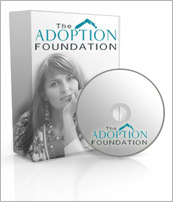 Your information is confidential.
Information will be mailed in an unmarked envelope.
Financial Assistance (as allowed by state law)
Information about our Free Housing for Birthmothers