Isaac and Lizaidabeth
We are not here to make you empty promises or give you false expectations about a perfect world because the fact is that the world is imperfect. However, what we can promise you, if your heart chooses us, is to give your baby unconditional love, unlimited time, attention, dedication, guidance, education and a faith based family, so that he/she one day can grow up to be an incredible adult that you will be proud of.
Describe your childhood:
Liz: My childhood was a lot of fun. I grew up playing with all the kids in my neighborhood, riding bicycles and roller skates. School was my job. As long as a kept good grades I was allowed to do the activities that I wanted. Summer time was always awesome because my father used to take us on vacation for a whole month to learn about new places.

Isaac: I had a great childhood. I grew up playing all kinds of sports, martial arts, soccer, baseball, basketball, etc. My parents always allowed me to spend my afternoons doing what I enjoyed the most as long as my school work and home chores were done. My father would take us to the beach and around the country every summer so that we could always have something to remember and enjoy.
Tell us about your home?
Our home is a spacious, one-story house, 2150 square foot, home with an open floor plan. It has 4 bedrooms and 2 baths. We have a lot of space in the backyard since we don't have any neighbors in the back. Our favorite room in the house is the playroom. There we help our son with homework, get together to watch movies or have game nights. Our kitchen has plenty of room to bake cakes and prepare all the delicious desserts that our family enjoys.
When you have a 3-day weekend, what do you like to do?
Normally we pack our stuff and spend the weekend at the beach or just plan something fun to do every day. Its all about spending quality time together and creating memories that will last a lifetime.
Do you have pets? If so tell us about them?
Yes, we have two amazing dogs. Scooby is a 12-year-old miniature schnauzer. Nico is a Boxer mix that we rescued. He is approximately 3 1/2 years old. Both of them are a bundle of joy. They are pure love, very caring and playful. They are without any doubt a wonderful part of our family.
What do you hope to teach your children?
Great family values, responsibilities, faith in God, education, care, love, honesty, respect, perseverance; all the virtues that she/he will need in order to become a successful adult and human being.
Describe your neighborhood?
We live in a small neighborhood; it's just one loop. We love it because everybody knows each other. There are a lot of kids playing around and riding bicycles. Everybody looks out for each other. It's very safe, private and close to great schools, parks, attractions and extra curricular activities.
What will you tell your child about his/her birthmother?
"She is an amaizing woman, she loves you so much that she decided to put your needs before her own. She loves you so much that wanted you to have the best life possible and as much love as you can have. Today we are the proof of the love she has for you."
It's Daddy's day - what activity do you want to share with your child?
I always enjoy doing things that my child enjoys: going to theme parks, the zoo, bowling, mini golf, beach, water parks, playing sports, movies, and board games at home. We enjoy each other's company and anything is new and fun. I will teach my children about how fun the outdoors are, so that one day they can pass it on to their children.
What kind of education are you hoping to provide for your child - Private or Public?
Our son goes to an incredible school for the arts. It is a specialized school of art and music. Your child would attend the same one.
How did you come to the decision of adoption?
After losing our baby daughter, my son proposed adoption to us, to provide love, caring, education, faith and a forever home to a baby that he can called his brother or sister. He loves the idea of being a big brother and having somebody to love, care for, teach and play with. And our dream has always been to be a family of 4.
What faith will you raise your child?
Catholic.
What kind of a relationship do you hope to build with your birthmom through her pregnancy?
A friendly relationship based on lots of trust and respect.
How did you meet?
We met at work.
What was your relationship with your parents like?
Liz: My parents are great. They were very firm, but at the same time very fun. I grew up traveling and seeing the world. They were very hard workers, so they enjoyed the time off with us as a family. They believed in making us earn everything we had, so that when we became adults we never expected to be handed anything. They are extremely supportive and always willing to help. They made me who I am today.

Isaac: My relationship with my parents has always been amazing. When I was a child, both my mother and father showed the perfect balance of trust, responsibility, honesty, and ethics. They always supported my choices because they trusted me to do the right thing, and I knew I never wanted to break that trust. My values come from the knowledge and experience they conveyed to me, and I can only hope to be as great as they have always been.
What attracted you to each other?
We were attracted to each other because we are very alike. We share the sames interests and same family values and education. Our family is our priority and we enjoy every second together no matter what we are doing.
Please describe your personalities:
Liz: Patient, driven, spontaneous, dedicated, loving, fun, caring, responsible.

Isaac: Responsible, hard worker, caring, loving, funny, respectful, outgoing.
What are your hobbies?
Liz: I love baking, roller skates and the gym.

Isaac: I enjoy martial arts, soccer, baseball, basketball, and sports in general. I love to play them and to teach them so I am my son's coach for the sports he enjoys.

Together we enjoy the outdoors and beach, a good restaurant, movies, board games, bowling, mini golf, theme parks, thrill rides and nature. We enjoy each other and have a great time doing the simplest things.
When you close your eyes and see yourself holding your precious baby in your arms what are your thoughts regarding the birthmother?
Incredibly grateful that she gave us the opportunity to raise this beautiful child.
How will a child enrich your life?
The simplest way to put it is your child would complete our family. We have so much to give and teach as a family. Our dream as parents is to have the opportunity to love, guide and support a new member of our family. Our son wants to be a brother more than anything in the world. A child would fulfill each of our hearts in unique ways. Seeing them grow and become great people brings an indescribable satisfaction, pride and joy to our souls.
Why did you each choose the career path you decided on?
Liz: It's a great position that balance the important things I want in a job; money, time, stability and flexibility. My job allows me to spend time with my family and take time off when ever I need it. It actually encourages me to take vacations and spend quality time with my family.

Isaac: My job allows me to spend every afternoon with my family and enjoy them. I was always taught that time is the only thing you can't get back, so I spend as much of it with the most important people in my life as I can. I am blessed to be able to make full time money with part time hours while talking to families about vacations.

We have an extensive database of families that are currently waiting for the opportunity to adopt your precious baby.

CONTACT US TODAY
FOR YOUR FREE
NO OBLIGATION CONSULTATION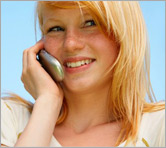 For Your FREE No-Obligation
Consultation1-877-550-3770

REQUEST A FREE ADOPTION INFORMATION KIT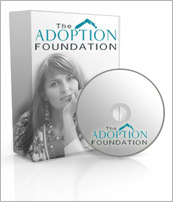 Your information is confidential.
Information will be mailed in an unmarked envelope.
Financial Assistance (as allowed by state law)
Information about our Free Housing for Birthmothers