Carl and Ronda
Your strength and love for your baby are evident in your consideration of adoption. We really admire you for that, and we will not let you down. We will include your child in all our daily activities. They will have many days full of fun memories. We will promise, if given the opportunity, to love your child with our whole hearts. We will support all of his or her hopes and dreams. We have learned in our years struggling to have a family that only patience, love and faith can build a happy home.
Describe your childhood:
Ronda: My childhood was happy. I was the youngest of 7 children. I learned a lot from my parents, brothers and sisters. I was a tom boy that thought my dad could do no wrong. My mom was a very busy lady but always supported me in anything I wanted to try. We lived on a farm and my mom and dad still reside there. We were a farming and ranching family. We raised all kinds of animals. I loved the horses and kittens the best. We loved and respected our parents. We were and still are a hard-working, honest family.

Carl: I grew up on a farm, although my parents did not farm. I had 2 older brothers and 1 younger sister. We were all 1 year apart. As we grew up we all loved to play basketball in school. All 4 of us were pretty good players. My younger sister was the star because she learned to play rough with 3 older brothers. During the summer months we would sometimes stay at our grandparents farms. We loved that! Other weekends I would go with my friends to rodeos or what we call wagon trains. That is where people bring teams of horses and hook them to wagons and they go on a trail ride. People would also ride horses and sometimes we would all go through parades in different towns in the area. It was fun. In fact, when I went on one of my first wagon trains I met Ronda. I thought she was cute with her pretty, blonde hair. Our parents were loving and supportive. We had a good childhood.
Tell us about your home?
Our home is a log home that Carl and I helped design. We found a log home plan that we liked and added some of our own personal touches. Now it is the center of our family farm. Our son has his bedroom and playroom upstairs. He loves to challenge Mom and Dad to a competitive game of Foosball! The gazebo off our deck is a fun area that we use to celebrate with family and friends. From the highest deck on the house we can see our whole farm. I think the sign that hangs in our living room says it all. A house is made of wooden beams but a home is made of love and dreams. That is our home.
When you have a 3-day weekend, what do you like to do?
3-day-weekends may be spent just hanging out at home playing games or going to car races or rodeos. We also live fairly close to a river where we may camp, fish or just spend the day relaxing together. When our son gets older we hope to take him white water rafting and maybe on some hunting trips with Dad.

Do you have pets? If so tell us about them?
We are an animal-loving family! We raise cattle and goats. Ronda rides and trains horses. We have a dog named Sassy. We also have a house full of cats and kitties. Our sons favorite cat's name is Simon.
What do you hope to teach your children?
We hope to teach by example. We try to be kind, honest, hardworking people. We hope our children will see this and follow suit. We want our children to realize how important a good education is for their future. We also feel strongly about being respectful. Not only to yourself but to others.
Describe your neighborhood?
We live in a small, farming community. It is a safe place for families to live and children to grow up. At night there are many stars to wish on in the big open sky. It is a simple but beautiful neighborhood.
What will you tell your child about his/her birthmother?
We will tell our child that a very strong and courageous person made a very important decision the day you were born. She wanted to give you more opportunities. She only wanted the best for you. She looked deep into her heart and decided that we would love you as much as she would and trusted us to care for you and give you a wonderful happy life.

It's Daddy's day - what activity do you want to share with your child?
No matter what the activity I just so appreciate the chance to participate in daddy's day! I was not sure that I would be that lucky! My son and I enjoy riding four wheelers, playing catch with the football, fishing, or just playing a board game. I cannot wait to have one more reason to celebrate that wonderful day!
What kind of education are you hoping to provide for your child - Private or Public?
Your child will go to a small town public school. We feel like a child learns not only from books but from being with other children. Working with and around people is such an important quality for every person to acquire. We feel like attending a public school helps a child develop that skill.
How did you come to the decision of adoption?
We always knew we wanted to have a family. We never dreamed it would turn out to be such an adventure. We tried for about 2 years to have a child of our own. With no luck we started doctoring and went through 3 invitro fertilization attempts. All 3 failed. We were both very disappointed. My husband suggested we try adoption. After looking into it we were so happy that our dream to have a family was still alive.
What faith will you raise your child?
Your child will be raised a Christian. They will be baptized at our Lutheran church. We want our child to have a life with God and an understanding of that faith.
What kind of a relationship do you hope to build with your birthmom through her pregnancy?
We hope that she can trust us and ask us any questions she is concerned with. We want her to feel like we are her extended family. We believe that when a birthmother chooses us we all become one. It is a journey of love for a child.
How did you meet?
Carl and I have known each other for most of our lives. We attended different schools but our schools would play each other in sports and other activities and we became friends. We first spent quality time together on a trail ride when we were both about 15 or 16 years old. We never dated though until we were in our 20's. We ran into each other at a state fair. Sparks flew and we started dating. We dated for 2 years and then we got married.

What was your relationship with your parents like?
Ronda: It was wonderful. I was a tomboy so I always thought the world of my dad and spent every minute I could trying to help him and make him happy. My mom was my biggest supporter. She was there cheering me on every step of the way! She was the best mom I could have asked for. I was the youngest child of seven so my mom and dad were very busy but they always made time for all of us.

Carl: It was good but my mom and dad divorced when I was about 14. It was a hard time and I grew very close to my mom. My dad moved out of state so me, my sister, and 2 brothers became very close and made a happy life together. My dad and I are still close and he helps me farm today.
What attracted you to each other?
I loved Carl's kind heart and goofy sense of humor. He also had the prettiest blue eyes. Carl says that my pretty blonde hair and my love for rodeo caught his attention. He loved cowgirls! He also like the fact that I was a smart girl. We are alike in a lot of ways yet our differences make our marriage work.
Please describe your personalities:
Ronda: I am funny, a little sarcastic, fun loving, ornery, honest and hardworking. I am also an organizer. I keep our household running efficiently. I love to plan. My plans do not always work out but I like to have direction. I love with my whole heart. If I love you I will do anything for you.

Carl: I am kind, honest, patient, funny, and hardworking. I would give the coat off my back to anyone if they needed it. I am very giving and understanding. I am a little stubborn but that just helps me get through tough times. I am our family protector. I keep us safe.
What are your hobbies?
Ronda: I enjoy riding and training horses. I have always loved all kinds of animals. When I was a little girl kitties were my favorite. I enjoy riding in and watching rodeos. Carl and I would travel to rodeos together and enjoy our time together. He supported my rodeo and encouraged me to pursue my passion. I also love to watch scary movies, but no matter what the movie, Carl and I like to go to the movies whenever we get a chance. My mom gave me the love of gardening and growing flowers. I like all kinds of sports but I loved to play basketball the most. I also love to shoot pool. Carl and I shoot on a pool shooting league in the Winter. We enjoy basically any outdoor activities. We fish, camp, white water raft and hike.

Carl: I enjoy hunting, fishing, riding 4 wheeler and hanging out with my buddies. I work really hard and I enjoy hanging out with family and friends. I go on elk, pheasant and deer hunting trips. I like sports and enjoy showing our son how to throw a football or shoot a basketball. In the Winter I love to pull our son on his sled behind the 4 wheeler or the snowmobile. I love to do anything outdoors.
When you close your eyes and see yourself holding your precious baby in your arms what are your thoughts regarding the birthmother?
I strongly believe that things happen for a reason. When we are chosen by a birthmother our lives will both change forever. We will become joined together by the love for a precious baby. I will always remember the day both our lives changed. I will remember the promise that I made to take care of and love her baby as my own. I will not let her down.
How will a child enrich your life?
There are no words. Our lives will be turned upside down and we will enjoy every moment. It will complete our family. It will add more love to an already very happy family.
Why did you each choose the career path you decided on?
Ronda: I used to work in finance because I enjoyed working with numbers. After we adopted our son my real career started. I decided to become a stay-at-home mom. It is the hardest thing I have ever done. It is also the most important and the most rewarding thing I have ever done. I love my new career!

Carl: I always wanted to farm and I knew working at a grain elevator would teach me about the crops the farmers in the area raised. I also met many farmers that helped teach me how to operate my own farming operation. Because of my grain elevator manager career I realized my own farming dream of being a farmer.

We have an extensive database of families that are currently waiting for the opportunity to adopt your precious baby.

CONTACT US TODAY
FOR YOUR FREE
NO OBLIGATION CONSULTATION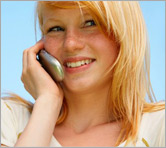 For Your FREE No-Obligation
Consultation1-877-550-3770

REQUEST A FREE ADOPTION INFORMATION KIT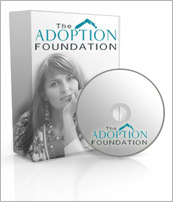 Your information is confidential.
Information will be mailed in an unmarked envelope.
Financial Assistance (as allowed by state law)
Information about our Free Housing for Birthmothers