Amit and Natalie
We want you to know your child will be so loved. We are both close to our families and love spending time with them whenever possible. We love taking our two dogs for a walk, just relaxing together and going out for a dinner and movie or playing board games at home. We feel so blessed to have found each other and have so much fun on our time together in our home. Natalie loves to bake and has great memories of doing this with her mom and is hoping to do the same when blessed with a child.
Describe your childhood:
Natalie: I have an older brother, Bryan. We were born in Southern California. We were very close with grandparents and cousins and spent lots of time with them growing up. My parents divorced when I was 3 and I saw my dad most weekends. My dad remarried when I was 11 and my mom remarried when I was 12. I got along with both step parents. My mom, stepdad, brother and I moved to Idaho. when I was 13.

Amit: I had two loving parents that gave my only younger brother and I so much love while teaching us the strong morals we have today. I was born and raised in Canada where we spent a lot of time with cousins every weekend until we all moved apart. Our family was very close and we all looked out for each other. It was like having a lot of brothers and sisters. I loved every moment of my childhood.
Tell us about your home?
Our home is our dream home: 3 bedrooms, 2 bathrooms and an office. There's a big kitchen for Natalie to cook in and a big back yard that Amit loves gardening in and playing with our dogs.
When you have a 3-day weekend, what do you like to do?
We like to spend time together and just relax and play or walk the dogs. We may go see a movie or just stay home and have a BBQ. Sometimes we may go visit Natalie's family 30 minutes away or go to visit Amit's family.
Do you have pets? If so tell us about them?
We have two rescue dogs, a lab mix, Pretty Girl who is 5 and a 2-year-old Jack Russell mix, Gizmo. Pretty Girl is happy to just lay around and relax. Gizmo loves to run around, help with the dishwasher and play with his toys. They both have brought so much happiness to us.
What do you hope to teach your children?
We both have good values and had very happy childhoods. Our parents taught us to respect others and appreciate what we have. We want this for our kids.
Describe your neighborhood?
We live in a long cul-de-sac that has kids in about 10 of the 20 houses. They range from 1 year old to 13 years old. Almost every night in Spring and Summer you will see the kids out playing together from the different houses. There is a tether ball and basketball hoop out there, plus they play football together. Most nights there is at least one dad out there playing with them. Families come and ride bikes together and many of the homes have dogs so you will see them walking dogs often. Everyone takes good care of their homes and watches out for each other; we are so grateful to have found this area.
What will you tell your child about his/her birthmother?
She was very brave to be able to carry her baby and then make the ultimate courageous sacrifice out of love. That takes a lot of love when there are other easier options.
It's Daddy's day - what activity do you want to share with your child?
I would love to share my love of golf with your child because it is something I really enjoy. It would get us out of the house while getting to spend great quality time together.
What kind of education are you hoping to provide for your child - Private or Public?
Preferably private school. Natalie went to private school for 6 years and really enjoyed it. She feels it created her value system today.
How did you come to the decision of adoption?
We both really love kids and it was something very important to us both when we discussed getting married. We have had three miscarriages and one was a heterotopic pregnancy that led to the removal of Natalie's left fallopian tube. We tried a fertility clinic. Natalie is worried that she may not be able to carry a child and it is not an option not to be parents. This is something we know will enrich our life so much because of all the love we have to share.
What faith will you raise your child?
Natalie was raised Roman Catholic and Amit was raised Hindu. Neither one is practicing, but we will ensure that your child is exposed to both and whatever we decide is best for our family at that time.
What kind of a relationship do you hope to build with your birthmom through her pregnancy?
We would like to be able to talk to her as often as she is willing. We would like to hear about her doctor appointments and we would love to hear a heartbeat and see pictures of ultrasounds. However much she is willing to share, we want to be part of so we have stories to share with our child.
How did you meet?
We met through work at Fred Meyer. We dated after about two years for just a few short months. Then 4 years later we met through work again and have been inseparable since.
What was your relationship with your parents like?
Natalie: My mom and I are really close; she is my best friend. We talk almost every day. My dad has always been there when I need him. We talk weekly and see each other at least once a year. He is who I got my work ethic from and why I went in to my first career as Retail Manager. He is a great example.

Amit: Both my parents were great. My dad was my best friend till the day he passed. He taught me so much, which I will pass on to your child. My mom and I talk once a week and try to see each other every few months. We are very close and have grown even closer since the passing of my dad. She has always been there for me and has taught me a lot of things since taking the role of both parents. I know I have her love and support with everything I do.
What attracted you to each other?
Natalie was attracted to Amit's sense of humor, smile, confidence, strong work ethic, patience and respectfulness. He made me feel like a better person when we were together.

Amit was attracted to Natalie's smile, laughter, personality, loving warm heart, respectfulness, that she is compassionate, nurturing, strong willed, and beauty inside and out.

Please describe your personalities:
Natalie: I am very warm, loving and respectful. I love to laugh. I have a strong work ethic and am very dependable to work and to my friends.

Amit: I am a very loving, respectful, compassionate, patient and easy going person that likes to have fun and is a kid at heart. I am a very hard worker and put 100% into whatever I do.
What are your hobbies?
Natalie: I love to bake, spend time with my husband and dogs, spend time with family, friends, go for walks and read.

Amit: I love to foremost spend time with my wife, dogs and family. I love spending time outside doing DIY projects to improve our home, love to play sports, but enjoy the slow pace of relaxing, playing video games and watching movies also. I love to try new things all the time and love to cook/BBQ.
When you close your eyes and see yourself holding your precious baby in your arms what are your thoughts regarding the birthmother?
I am grateful to be given the chance to be a mom. I am thankful that she took care of her child for 9 months and was willing to allow us the opportunity to become parents to her child and to nurture and love her child.
How will a child enrich your life?
Amit and I have so much love for each other and want to be able to share that with children. We say 'I love you' to each other every day and show it. We have so much love to share.
Why did you each choose the career path you decided on?
Natalie: My first career which lasted 17 years was following in my dad's footsteps in Retail Management. Every weekend I would spend with him, we would go to all his stores and check on conditions. So, that is what I wanted and was very successful. I have now been a Receptionist for 1 year and I changed careers so that I could have a family. I was hoping less stress would help us conceive, but it hasn't. So, it is now a great job that will give me the flexibility for a family. It is in a Pediatric Therapy office which I love so that I can be around kids all day long which is what I truly have always wanted and now has become my reality.

Amit: I have been working with the same company for the past 16 years, ever since I have been in the United States. I was going to school for a different career path but ended up staying with the current company due to the the fact that they took care of me and my development. I gave them 100% and they in turn, invested time into me to further my career with them. I am currently a Manager of about 40 associates and manage a third of the store. I love the people interaction aspect I get on a daily basis with my team and my customers. I enjoy meeting new people on a daily basis and love putting in a good days work.

We have an extensive database of families that are currently waiting for the opportunity to adopt your precious baby.

CONTACT US TODAY
FOR YOUR FREE
NO OBLIGATION CONSULTATION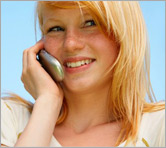 For Your FREE No-Obligation
Consultation1-877-550-3770

REQUEST A FREE ADOPTION INFORMATION KIT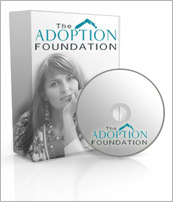 Your information is confidential.
Information will be mailed in an unmarked envelope.
Financial Assistance (as allowed by state law)
Information about our Free Housing for Birthmothers