Steve and Meaghan
We feel as if we already know you in some special serendipitous way. Steve and I are so excited and scared at the same time to embark into parenthood. We decided in May of 2016 after the birth of our niece, Ella, to start a family of our own by adopting a baby. Through the years, we have participated in raising several nieces and nephews but never had our own child. We are now determined to pursue this adventure.
Describe your childhood:
Meaghan: I had a wonderful childhood with a very close family with lots of traveling and sports activities. We lived in a neighborhood with lots of kids and activities. We swam a lot and played outside for several hours a day as a child.

Steve: I grew up in Metro-Detroit in a large family, I am one of 4 siblings. We grew up camping and taking lots of activities. We had a cottage we drove to every weekend on a lake.
Tell us about your home?
We live in a mid-century ranch on a golf course in the Midwest. We have a warm and fun home with lots of friends and children visiting. We like to sit outside in our backyard and watch the golfers go by on the course. We also have a lovely garden with lots of flowers.
When you have a 3-day weekend, what do you like to do?
We like to watch sports , play golf, go swimming, ski, and shop. Sometimes we will get in the car for an adventure and take a few days and go to a different city to explore.
Do you have pets? If so tell us about them?
We have a Westhighland Terrier named Max or Maxie. He loves people and children and likes to run around the golf course and eat treats.
What do you hope to teach your children?
We hope to teach our children to be kind and compassionate to everyone including friends and family. We want our children to follow their dreams. It is very safe and we experience 4 seasons.
Describe your neighborhood?
We live in a beautiful neighborhood with lots of trees and parks. We also live close to a lake and golf course. This is a wonderful place to raise a family and make lots of friends.
What will you tell your child about his/her birthmother?
We would tell the child she was wonderful and gave us the biggest gift we have ever been given. I would say she was brave and courageous and loved you very very much.
It's Daddy's day - what activity do you want to share with your child?
I can't wait to take my son/daughter golfing in our backyard, we live on a great golf course and can't wait to share it with our new family.
What kind of education are you hoping to provide for your child - Private or Public?
We are open to both public and private schools, we would want to access the best option for our child. Education is very important.
How did you come to the decision of adoption?
We held a newborn baby in May of 2016 and both had an intense reaction and immediately began researching adoption.
What faith will you raise your child?
Christian/Catholic
What kind of a relationship do you hope to build with your birthmom through her pregnancy?
We hope to be a support for the birthmother and assure her we are kind loving people that will embrace the child.
How did you meet?
We met online at Match.com 10 years ago, we got married 2 years after meeting in Florida.
What was your relationship with your parents like?
Meaghan: My mother was my best friend, she died of cancer 5 years ago. My father was always there for me at every sporting event and school activity. We lived in a great neighborhood and the kids were always at our house.

Steve: I grew up very close to my parents, my father was a hard worker and my mother stayed home to raise us. We traveled to the cottage on the weekends and had a wonderful life.
What attracted you to each other?
We were attracted to each others' wit and sense of humor. Steve has a wonderful way with words and I knew he was really smart.
Please describe your personalities:
Meaghan: I am very creative and energetic. I am outgoing, fun, compassionate, silly, personable, approachable and clever.

Steve: I am very easy going and happy go lucky!
What are your hobbies?
Meaghan: hunting for treasures, shopping, golfing, yoga, gardening, cooking and laying in the sun.

Steve: I love to golf, swim, play tennis and read about history. As a couple we golf, garden, cook and watch movies about history.
When you close your eyes and see yourself holding your precious baby in your arms what are your thoughts regarding the birthmother?
I would think she is the most generous and gracious person to give a gift of a child.
How will a child enrich your life?
A child would be the missing link to a perfect life. We have a home, friends, lovely community and would love to share and grow our own family.
Why did you each choose the career path you decided on?
Meaghan: High school soccer coach introduced me to HR and I loved it ever since.

Steve: Family business I grew up in and decided to follow my father's foot steps

We have an extensive database of families that are currently waiting for the opportunity to adopt your precious baby.

CONTACT US TODAY
FOR YOUR FREE
NO OBLIGATION CONSULTATION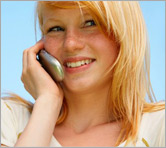 For Your FREE No-Obligation
Consultation1-877-550-3770

REQUEST A FREE ADOPTION INFORMATION KIT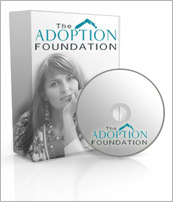 Your information is confidential.
Information will be mailed in an unmarked envelope.
Financial Assistance (as allowed by state law)
Information about our Free Housing for Birthmothers