Eric and Kelly
We are honored and thankful to have you look at our profile as we know that is the first step to you choosing us as possible adoptive parents. We are proud to share our story and want to be here for you to answer any questions and/or discuss any concerns you may have. You are a hero in our eyes for considering such a loving option for your child. We feel there is no right or wrong decision as only you know what is best for you and your baby. If you do feel we are the right decision for your child, we would be forever blessed as you would be helping us grow our family in a way we never could.
Describe your childhood:
Kelly: I was born and grew up in Southern California where I lived with my parents and my 3 siblings throughout my childhood years. I lived in a home where my parents focused on education for all 4 of us children in addition to allowing all 4 of us to participate in extracurricular activities that we enjoyed. As a child, my parents supported my love of dancing which taught me to be a team player, discipline, and hard work. These skills no doubt helped me become a stronger person in conjunction with my private school education.

Eric:  I was born and raised in Southern California, where I grew up with my parents and 2 sisters. While growing up, my family was very close due to my parents` creation of a fun and loving environment. My family regularly took family vacations for fun. The vacations would typically be camping trips where they enjoyed hiking and fishing. My family also enjoyed going to baseball games and playing at the local park. I enjoyed school where I formed and have kept multiple friendships from my childhood.
Tell us about your home?
We live in a 4-bedroom, 2 ˝-bath, one-story home in a quiet, family-oriented neighborhood. Our home is decorated simply with plenty of room for hosting friends and family as our home is a popular meeting place as people feel comfortable being at our home. We have a large addition to the back of our home which will be ideal for a playroom. We recently renovated our front and back yards which have plenty of space for children to play. Our house is also the home that Eric grew up in, so there are multiple friends within walking distance who have children we get to visit with often.
When you have a 3-day weekend, what do you like to do?
On 3-day weekends, we often enjoy a brunch or two, which allows us to have a meal together without the rush of a normal weekday. In addition, we often will decide on an area to take a nice hike, will end up having a BBQ with either one of our families, or, will attend any one of our nieces or nephew`s sporting events. We also have multiple friends that we like to get together and reconnect with when we have the time, usually over a nice meal.
Do you have pets? If so tell us about them?
We have one dog named Eddie who is a medium sized, chow mix. He is about 13-years-old, but many people mistake him for a puppy because of his sweet, bear-looking face. He loves walks in the evenings which is a nice time for us to catch up on our day. We also have a 4-year-old, domestic medium haired cat named Bella who is the color of a tortoiseshell. Eddie and Bella get along really well and often frolic together when they see each other.
What do you hope to teach your children?
In addition to teaching our children empathy, compassion, humor, positive self-esteem, and perseverance, we would like to teach our children the value of education and family. We plan to invest in our children's education, including college so they may continue to grow intellectually in the subjects that mean the most to them so they can move on professionally within a career. At the same time, we would like to teach our children the value of family traditions and supporting one another during the good and difficult times of life.
Describe your neighborhood?
Our home is within a quiet, suburban, family oriented neighborhood. Our church is within walking distance from our home as well as a large, child friendly park at the end of our street equipped with playgrounds, a tennis court, basketball court, large grassy areas, large trees and BBQs. This park is a popular place for families to host birthday parties. Our city is a well serviced community with multiple private and public schools, hospitals, emergency services, and community center, library, and theater that regularly offer activities for children on a regular basis.
What will you tell your child about his/her birthmother?
We plan to share with our child that he/she is loved so much, that he/she has 2 mothers, a birthmother and an adoptive mother. We will share with him/her that their birthmother loved them so much, that she wanted the best life possible for him/her and that we all worked together to form this life for them. We will continue to share how special and heroic their birthmother is because she hand picked us as adoptive parents for him/her and engaged in one of the most selfless acts there is.

It's Daddy's day - what activity do you want to share with your child?
"Daddy's day" would most likely consist of going out to eat for breakfast with the family followed by an afternoon of fun around the house. I could see the family going to the local park down the street from our house to play on the swings and maybe throw a baseball to one another. That night I would BBQ while Kelly made a fruit salad and corn on the cob in the house. The entire family would enjoy the meal sitting at the backyard patio table watching that evening's televised football game. After dishes are done it would be great to close out the day watching a movie with the family.
What kind of education are you hoping to provide for your child - Private or Public?
We hope to provide a private school education as we feel this will prepare him/her the best for college courses. A private school also offers the opportunity for education and the teachings of God`s love to come together.
How did you come to the decision of adoption?
Kelly discovered she was infertile when she was 13 years old, and even at a young age, she always felt adoption was the right path for her. Ever since she has known Eric, he has always accepted her infertility and has always been agreeable to adoption as he feels it is the most practical option for growing their family. We feel other infertility options pose a greater possibility of physical harm to a third person with poor success rates. Most importantly,we both love the idea of helping a birthmother at one of her most intimate, significant times in her life.
What faith will you raise your child?
We both grew up Catholic and decided to marry within the Catholic faith. We plan to raise our children in this faith as well while teaching them acceptance and respect for other individuals` religious beliefs. 
What kind of a relationship do you hope to build with your birthmom through her pregnancy?
We hope to build a collaborative relationship with our birthmom with the focus being the best interest of the child. A relationship with good, open, honest communication and mutual respect for each others feelings and decisions will create a healthy, trusting bond between us and our birthmom. We feel building a healthy, supportive bond with our birthmom is the best act we can do for the child prior to the birth. This supportive relationship we hope to create will also be aided by our ability to answer any questions or concerns our birthmother may have.
How did you meet?
We met on Chemisty.com as we showed up as a possible match on our profiles. We began building our relationship over email and phone calls until we met in person in May of 2010 over dinner. On that first date, we immediately discovered the love for our families was going to be a bonding agent for the two of us. We were both eager to see each other again and began dating steadily. In April of 2011, we moved in together into Eric`s home and began forming our new life together. By October of 2013, Eric asked Kelly to marry him, and we got married on November 8th of 2014.
What was your relationship with your parents like?
Kelly: From the time I was born, I have always had a trusting relationship with my parents as they were always there for me when I needed them. As I grew up, I grew more and more appreciative and respectful of them and the way they raised their 4 children. They allowed us to grow up in an environment where they allowed us to grow into the unique individuals we are, but still gave us their guidance when it was needed. Both my parents always put us children first and always anticipated our needs.

Eric: My parents gave us kids a storybook childhood. My mother was fortunate to be able to stay at home and she regularly volunteered at all of our school events so she was heavily involved with our daily upbringing. My dad worked in the evenings so we were able to spend time with him after school and eat dinner around the family table together each night. He never missed any of my little league games and taught me all the fundamentals of sports, tools and through observations of him with my mom how to be a loving father and husband.
What attracted you to each other?
On that first date, we immediately discovered the love for our families was going to be a bonding agent for the two of us. We compliment each other in a lot of ways and work off of each other's strengths. Kelly tends to represent the emotional side of our relationship while Eric is the rational/analytical side. For a long time, we have seen each other as life long partners and know we will always be there for each other regardless of the circumstances that life throws at us.
Please describe your personalities:
Kelly: I tend to have an easy going personality which leads me into being a `people pleaser` a lot of the times in which I put other's needs ahead of my own. I like to be social with friends and family, but also like a balance of down time as well.

Eric: I tend to have an outgoing personality where I enjoy being social and making others laugh with my sense of humor. I work hard and play hard as well when I enjoy my time off of work
What are your hobbies?
Kelly: When I was younger, my biggest hobby was dancing, therefore, now I enjoy Zumba classes for exercise as it gives me the feeling of being in a dance class. When I have time to myself, I enjoy self care activities such as going to the spa or getting my nails done. Eric and I enjoy walking our dog at night ,or, on the weekends, we enjoy going on hikes, going to the movies, or trying a new restaurant together.

Eric: I enjoy the outdoors, whether that is working on a project in the garage or going for a bike ride. I also enjoy photography and have taken photography classes to better understand the art. I enjoy the process from start to finish all the way from taking the pictures, editing them, and printing them. Taking pictures of people and scenery outside are some of my favorites to take.
When you close your eyes and see yourself holding your precious baby in your arms what are your thoughts regarding the birthmother?
I imagine myself feeling so blessed and lucky that a birthmother lovingly chose Eric and I as adoptive parents and how special that fact will be to share with our child when the time is right. After meeting our child, I will not be able to imagine our lives without our child or the birthmother and what a selfless act adoption is. I will forever be honored to have supported the birthmom during one of the most intimate, significant times in her life.
How will a child enrich your life?
Ever since we were dating, we have discussed starting a family through adoption and feel having children will fulfill a life purpose of being parents which we both have always had. We feel children would add much joy and excitement to both of our families as a whole. We feel a child will bring out the best qualities in both of us as Eric loves to teach children new skills and Kelly loves being the nurturing caregiver. We work well as a team and having a child would further strengthen this bond and love between us.
Why did you each choose the career path you decided on?
Kelly: During my second year of undergraduate studies, I had a difficult time being in school and deciding on a major. With the support of my parents, I decided to study the course catalog and decided sociology with an emphasis in social work suited my interests and personality the best. During that time, one of my professors had her masters in social work, and she was my first real exposure to social work, its values, and the wealth of populations social workers get to work with and the amount of help and support they offer. Over time, I discovered my niche was working with hospice because I believed in the work and philosophy.

Eric: My desire to be in "business" originated as a young boy while seeing sky scrapers and I told myself, "I'm going to work in one of those buildings one day". I did not know at that time that my career in business would be in banking, but it started with my first job out of High School as a part-time bank teller at Bank of America. I quickly learned to love banking and the tremendous opportunities to grow within that industry. I was able to get promoted several times and experienced many of the different jobs throughout the bank over the last 21 years. I have never stopped loving the challenges and constant changes of the banking industry and see myself working in it until retirement.

We have an extensive database of families that are currently waiting for the opportunity to adopt your precious baby.

CONTACT US TODAY
FOR YOUR FREE
NO OBLIGATION CONSULTATION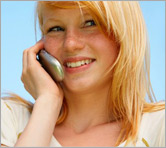 For Your FREE No-Obligation
Consultation1-877-550-3770

REQUEST A FREE ADOPTION INFORMATION KIT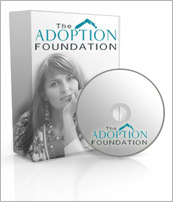 Your information is confidential.
Information will be mailed in an unmarked envelope.
Financial Assistance (as allowed by state law)
Information about our Free Housing for Birthmothers