Darby and Nichole
We want to express our deep admiration of your choice to consider adoption for your child. We are in awe of this brave and selfless decision, as we consider adoption to be an incredible gift. As we think often of you, it is our prayer that you are loved and supported in the decision you are making, and that you have great peace as you choose.
Describe your childhood:
Nichole: I was born and raised in Northeast Ohio. I grew up in a home with a mom and a dad, but their marriage was rocky and hard at times. I had one brother, who is six years older than me. Our neighborhood had lots of kids my age, and I loved playing outside- no matter the weather- with all my friends- riding bikes, playing hide and seek, and swimming were my favorites. I lived near a lot of family, and enjoyed visiting my grandparents, aunts, uncles, and cousins.

Darby: I grew up in rural Utah in a small farming community with both my parents as well as my older brother and younger sister. I enjoyed, and still enjoy, being outside, hunting, camping, and fishing. We were always together as a family and enjoyed living near multiple relatives.
Tell us about your home?
We live in an old church! No, really. About a year ago, a building that used to be a church came up for sale and we sold our house and bought it. It is situated in a small neighborhood, with lots of space for Darby to have his shop and outdoor stuff: boats, trucks, 4-wheelers etc, and also has a greenhouse and garden beds, where we love to grow food. Our actual home is 3300 square feet with a large family room perfect for gatherings, 5 bedrooms, 3 bathrooms, and our home office.
When you have a 3-day weekend, what do you like to do?
Our perfect three-day weekend is spent camping and exploring up a river close to our home. It is only accessible by boat, so we take our jet skiff and set off for the great outdoors. We usually travel there with a couple of other families, and enjoy spending time playing in the sand with our kids, fishing, swimming in shallow lakes, and visiting around a campfire.
Do you have pets? If so tell us about them?
We have one dog, Dutch, a 3-year-old Brittany, who has a lot of energy and loves traveling in our boat almost as much as we do. We also have a kitten named Stanley who just recently became a member of the family. Finally, they arenít really pets, but we love our 6 chickens; they lay great eggs and the kids have a lot of fun packing them around the yard.
What do you hope to teach your children?
We hope to teach our children about the most important thing we have in our lives, which is our faith in Jesus Christ as our Lord and Savior. This value and belief is the foundation of our family, and we spend a great deal of time teaching our kids about what it means to live in Christ. On a less spiritual note, Nichole hopes to pass on her love of cooking to all of her kids, and Darby hopes to teach his daughters how to change a tire and hopes that our son (or sons) want to learn about the things he loves- hunting, fixing cars, and working on boats.
Describe your neighborhood?
Our neighborhood is small, with just 2 homes in our homeís immediate vicinity. One is next to ours and the other is a bit further away. Our community is equally small, situated on an island with just 3300 people living here. Because of its size, our community is very close knit, and people do a great deal here to care for one another. Our kids enjoy fishing in the harbors here, as well as riding their bikes into town and playing at one of many local parks.
What will you tell your child about his/her birthmother?
We look forward to telling our child about how deeply his or her birthmother loved him or her, and about the courageous choice she made when choosing adoption. It will be important for us to share with our child that he or she was not only wanted by us, but by his birthmother as well, which is why she chose life for him or her.
It's Daddy's day - what activity do you want to share with your child?
I love to take my kids on coffee dates- cookies and hot chocolate from the coffee shop for them, coffee for me, followed by some sort of outdoor activity- a ride in our boat, a long walk, or taking our dog out for exercise are a few examples.
What kind of education are you hoping to provide for your child - Private or Public?
We hope to provide every educational opportunity possible for our child. Our communityís public schools are rated number one in our state, and our children have had wonderful experiences with caring teachers and staff there. We look forward to our child sharing those same positive experiences that have fostered excellent learning in our other children.
How did you come to the decision of adoption?
We came to the decision of adoption after a great deal of struggle and loss with miscarriages and failed pregnancies. We are both confident that the painful road we walked has led us to exactly where we are supposed to be, and that is adopting. We believe we have a great deal of love to share with a child, and look forward to parenting another child as well as giving our children another sibling.
What faith will you raise your child?
We will raise our child in the Christian faith. We believe that the most important relationship we have is the one we have with Jesus Christ, and that the most important thing we can teach our children is to love and follow him. Our faith is the foundation of everything we do, and it is our hope that when people look at our lives, they see Christ shining through us.
What kind of a relationship do you hope to build with your birthmom through her pregnancy?
It is our hope to build a relationship with you that is mutually agreed upon and comfortable for you. We are sensitive to the fact that you are making the most important decision of your childís life, and we want to support you in that. We hope to meet you in person if that is agreeable, and show her how deeply we care for and respect you and you decision.
How did you meet?
Nichole was a single mom to a sweet 2-year-old girl and living in Ohio. Darby was a ready-to-be-married single guy living in Alaska and hadnít met Mrs. Right. He took a chance on an online dating site, and the rest is history. Following an extended period of getting to know one another, we took a leap and Darby traveled to Ohio. Many phone calls, emails, and long plane rides later, we were married and moved to Alaska as a family in 2009.
What was your relationship with your parents like?
Nichole: My relationship with my mom has always been a good one. She was my best friend in high school and college, as uncommon as that might be. My relationship with my dad was strained at times when I was growing up, but as I have grown older, we have developed a great relationship.

Darby: I had a good relationship with my parents growing up, and I still enjoy a close relationship with them today. They were very protective and involved in my life, and although we don't live near one another today, I enjoy visiting them and talk with them often on the telephone.
What attracted you to each other?
Nichole was attracted to Darbyís kind and generous spirit, and she thought he had nice eyes. He had a tender heart, and was great with kids, which was very important to her. Darby was attracted to Nicholeís maternal qualities- she was a really great mom to her then 2-year-old, and he knew he wanted to be a dad someday. He also loved Nicholeís eyes and her dimples.
Please describe your personalities:
Nichole: Nichole is quiet at times, funny, loves to make people laugh, kind and thoughtful.

Darby: Darby is fun, generous, kind, and very friendly- some might say he has never met a stranger.
What are your hobbies?
Nichole: I love to bake, cook, read, and decorate our home.

Darby: Darby loves to garden, and is extremely mechanical- he enjoys fixing up trucks and boats, and is able to take most anything that isnít working and make it work again. Together, we love to spend time in our boat and on the water, go for walks, read together, and watch movies.
When you close your eyes and see yourself holding your precious baby in your arms what are your thoughts regarding the birthmother?
When I close my eyes and imagine myself holding our precious baby, my heart overflows with gratitude toward our birth mother. She is giving me an incredibly precious gift, and I can barely contain the emotion and love I feel toward her.
How will a child enrich your life?
A child will greatly enrich our lives. We learn something new from our kids every day, and we look forward to what this child will teach us about how to love and about the world, as we see it through their eyes as we nurture and love them as they grow.
Why did you each choose the career path you decided on?
Nichole: I chose to be a nurse for a few reasons. I enjoy caring for people and the difference good, compassionate care can make in someoneís life. I also enjoy the intellectual aspects nursing is able to offer- it challenges me, makes me think, and keeps me on my toes. I enjoy the way it is never the same, and the many people I have had the chance to meet and interact with because of it.

Darby: I was always interested in electricity, even as a kid, and when I was a young adult, the opportunity just kind of fell into my lap. I was approached about entering an apprenticeship program and decided to go for it, without any hesitation, and I have been very happy with it ever since.

We have an extensive database of families that are currently waiting for the opportunity to adopt your precious baby.

CONTACT US TODAY
FOR YOUR FREE
NO OBLIGATION CONSULTATION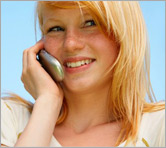 For Your FREE No-Obligation
Consultation1-877-550-3770

REQUEST A FREE ADOPTION INFORMATION KIT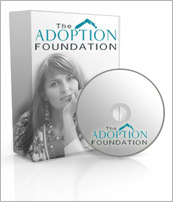 Your information is confidential.
Information will be mailed in an unmarked envelope.
Financial Assistance (as allowed by state law)
Information about our Free Housing for Birthmothers