Paul and Renee
When I think of you, I picture someone who is very brave. I picture a strong woman who is thinking of her baby more than herself, despite the pain or uncertainty she feels. Someone who might have the opinions of their family and friends weighing on them, too, not to mention all the physical realities of pregnancy that can make just getting through the day tiring or uncomfortable. I hope you have support from the people in your life. To my husband (Paul) and me, you are a living, breathing angel granting a wish I barely even dare to think is possible, after 12 years of not being able to become a mom.
Describe your childhood:
Renee: I was raised on the East coast by my mom and dad. I have an older brother, too. I had a happy childhood. I was a bookworm and very shy. Spent a lot of time reading, making crafts, and playing in the yard with our pets and my grandmother's dog. I was horse crazy as a kid, and devoured books about horses. My brother is a mechanic, and he was always fixing up riding lawnmowers, go carts, and dirt bikes for us. We spent weekends with my grandparents and we went on road trips to visit my other grandmother and my aunt and uncle in the Midwest. My parents divorced when I was about 10, but I still got to spend time with both of them.

Paul: I lived in Latin America until I was 10 (my dad worked there), so I got to see many neat places. We'd go camping in the mountains or by the beach or take a trip up a dormant volcano. We traveled each summer to the U.S. to visit our family and went to the beaches in Florida or to Disney World. My dad would rent a boat and we'd spend the day out on the water. After moving to the U.S., I lived in a neighborhood with lots of kids, we played ball and rode our bikes around. My parents and I took road trips to see my grandparents. I'd go with my dad and grandpa to baseball games. In the summer my parents would take my brothers and I to drive-in movies. My mom would take me to the library where I'd check out a big pile of books which I would finish in a week.
Tell us about your home?
We have a 4-bedroom, 2-bath house with a 2-car garage and a big fenced yard. There is lots of room to play and we are planning to put in a swing-set and playhouse. Our little one will have their own room right next to ours. There's a garden in front, a lot of hydrangea bushes, and tall trees all around. We often feel like we're living in a park. We're in a great school district and the local elementary school is right up the road. I like to decorate with fun colors in a shabby chic style, perfect for a house with kids and pets.
When you have a 3-day weekend, what do you like to do?
We like to throw the dogs in the truck and go on a road trip to fun towns nearby or to the beach. If we stay at home, we arrange to meet up with friends, go to the movies, and go to art festivals or car shows. Sometimes, if we have a big house project to do, we stay home and work on the house or yard.
Do you have pets? If so tell us about them?
Yes! We have 3 dogs. Blue is 8, Stevie is 9, and Gypsy is 13. They are all sheepdogs. Gypsy has one blue eye. The boys like to fetch. Blue likes to kick the soccer ball. We take them to agility classes and we used to take Blue sheep-herding. Gypsy doesn't go for any of that. She prefers to snuggle on the couch. At the dog park, she herds the little dogs together to keep an eye on them.
What do you hope to teach your children?
To be kind and loving. To be curious about the world, to take chances, to believe in themselves. To love learning and how to experience the wonders of nature and science. To look for the good in this world. That they should be a leader or a helper, and not a follower. That it's okay to make mistakes, and to learn from them. To be forgiving, for their own sake as well as for the people they forgive. We want to teach them so many things. The main thing people seem to need to learn over and over is that they matter, that they count, that they deserve a good life. We'll be there to remind them of that over and over, as many times as they need us to.
Describe your neighborhood?
Our neighborhood is pretty quiet. We live in a cul-de-sac at the end of the street and don't get much car traffic. Our neighbors are awesome. Two of them work at local schools. Several neighbors have fire pits, so we gravitate to each other's yards to hang out. One winter it snowed for 10 days straight and we would meet in the cul-de-sac with hot cocoa and let the dogs and kids play.
What will you tell your child about his/her birthmother?
We will tell him or her that their mother was a blessing to our family. That she loved them very, very much and wanted to give them the best possible life. That she wanted to help us become parents and that we will be forever grateful to her, a total stranger, making that sacrifice. We would like to show our child pictures of her, and tell them about her - whatever she lets us know and is okay with us sharing. I imagine once we meet her, we can find out what else she wants our child to know.
It's Daddy's day - what activity do you want to share with your child?
I'd want to take them to the zoo, aquarium, or a baseball game, and show them all the neat things that are out there in the world. We'd probably end up getting a treat afterwards. If it was raining, we'd build a pillow fort or do some fun craft thing, like coloring books or finger painting, and later annoy mommy by baking cookies and making a mess in the kitchen.
What kind of education are you hoping to provide for your child - Private or Public?
We will provide a public education, as we live in a great school district. At least until high school. Then we might send them to a private school in preparation for college. We definitely are preparing for them to go for secondary education. I was raised to take getting an education very seriously, so we will make sure they can do that, whether it's college or trade school. It depends on what they are interested in. Paul taught himself computer graphics before you could even get a college degree in it, and he's done very well. So, college will be available to them, but we also want them to have the freedom to pursue what they love.
How did you come to the decision of adoption?
Adoption was always part of the plan. We planned to have two biological children and then adopt two children. Unfortunately, after 12 heartbreaking years of trying to have biological children, we realized it was time to move on to adoption. So, here we are! :)
What faith will you raise your child?
We would raise them as Christians, as we were raised. But we are more liberal than our parents, which means we will teach them to be more inclusive of others than some religions preach to be. We will also help them to be aware of other religions, because we are all part of a world with other people who worship in different ways, and this likely includes kids they will be in school with.
What kind of a relationship do you hope to build with your birthmom through her pregnancy?
We would like to talk with her and get to know the things she likes and her quirks so if the baby shows those same likes and quirks later in life, we can tell him or her "That came from your birth mom." or "Your birth mom did the same thing!" We also want to know what's important to the birth mom in terms of her child's upbringing. It's important to us to find someone who has similar expectations and values, so we can honor her hopes and dreams for the baby. We'd also like to know how her pregnancy is going, and hear the details, since I have not been able to experience being pregnant beyond the first trimester.
How did you meet?
We met at a night club when I was 19. (But I told my mom we'd met at college, so she wouldn't worry.) My friend insisted I go out dancing with her before my exams started for school. It was only the second time in my life I'd been in a night club. Paul was friends with one of her friends, and when she and I went off to try a different dance floor, her friend started telling Paul all about me. He must have said some nice things because Paul started chatting me up when we got back. And then we danced. By the end of the night, we were holding hands. That was 25 years ago.
What was your relationship with your parents like?
Renee: I was close with both my parents. My mom passed away a few years ago, and we were close right up until she died. We talked many times a week, emailed, and I went home several weeks every year to visit. I am close with my dad. We talk often and try to see each other, and my brother, every year. When I was growing up, my mom and I fought sometimes because I wanted more freedom than she thought was safe, but when I got older, we talked through all that stuff and arrived at a really good place. I could tell her anything. When I was little, I adored them both. They took turns reading to me before bed every night, and I will do that for my child, too.

Paul: I was close with both my parents and lived with my dad and got to visit my mom after they got divorced. My stepmom is awsome and I am close to her too, she took great care of me as a kid. I used to climb in bed with them and they'd read me a bedtime story and then I'd go to bed or my dad would carry me to my bedroom. My dad was always busy working or traveling for work, so I was a bit closer to my stepmom. My dad was pretty strict (only G rated movies!) and no rock music. Since he's retired, he's chilled out some and I've grown to know him better. I call them every weekend and go visit them at least once a year (we live on opposite coasts).
What attracted you to each other?
Renee: I thought Paul was cute and had a nice smile. He was thoughtful, yet straightforward. I could tell he meant what he said. He was a good dancer and made me feel like I was the only girl in the world. He was also an artist and had a fast car. (Which he doesn't anymore. He'll be a very safe and responsible dad.)

Paul: Renee was very sweet and always smiling. I liked her creativity and sense of adventure, even though she wasn't always sure she'd like an experience. She absolutely loved animals and we couldn't pass a petting zoo without stopping, which I find adorable to this day.  
Please describe your personalities:
Renee: I am reserved around people I don't know, but once I get to know you, I am pretty outgoing. I like to tell stories and make people laugh. I'm always planning something. Paul says I'm a worrier, and I can't argue with him on that!

Paul: I'm fairly outgoing and like to think I'm fun to be around. I like learning new things and get very enthusiastic about sharing that newfound knowledge. I'm also pretty laid back and donít worry too much about stuff.
What are your hobbies?
Renee: I love to make and decorate cakes and cookies. I make them for my friends and family for different celebrations. Like one friend's daughter was just baptized and I did a cake for her and cupcakes for the congregation. I also love to read, listen to music, and knit. I'm a champ at making cute scarves! And we have 3 dogs that we spend a lot of time with and take to agility classes. I also love to garden, so we have a bunch of flowers around the house. My favorites are hydrangeas, fuchsias, and daffodils. We like to cook together and try new restaurants. Paul loves to travel, so we try new places whenever we can.

Paul: I like playing with the dogs, reading books, building computers, designing things to 3D print, playing video games and riding my bike. Sometimes I surprise Renee by planning a vacation trip and not telling her where we are going until we're at the airport.
When you close your eyes and see yourself holding your precious baby in your arms what are your thoughts regarding the birthmother?
I will feel my heart swell at the thought of what the two of us accomplished together. She fulfilling her choice to bring the baby into the world and me fulfilling my promise to raise him or her with love and light. in that way, when I hold the baby in my arms, hers are there too. I will see a connection between her and me and the baby, like a thin shimmering white strand, and picture that connection never fading, always staying strong. I will send love and light to her and hope that she is where she wants to be, and can feel that the baby is safe and happy and protected.
How will a child enrich your life?
Raising a child would bring us joy and happiness. We love our dogs, but we have so much more to share with a new soul in this world. Adopting a child would open up many new experiences to us, things that we could now share with our friends and family. Our parents welcome having more grandchildren. Renee's brother can't wait to be an uncle, and Paul's siblings are always happy to add another niece or nephew to the bunch! As a couple, we have wanted for a very long time to be parents together, so the impact begins a whole new chapter for us that we've anticipated forever.
Why did you each choose the career path you decided on?
Renee: I have always loved to read and to write, so I planned to work with words either at a magazine or publishing house. Not long after college, I got the opportunity to edit books and have been doing that ever since. I edit mostly online documentation about computers and apps, and I love doing it because I can help people learn how to use the software to make their lives easier.

Paul: I was always very imaginative, I drew a lot as a kid. Later as a teen I saw some computer graphics on TV and thought it was cool, but didn't think much of it. In college I was a photography major, but still felt it wasn't exactly what I wanted to do. After college I was sitting in a lobby and spotted a magazine about computer graphics with an ad in the back for some drawing software. I bought it, and one thing led to another and I ended up working in the computer graphics and video game industry.

We have an extensive database of families that are currently waiting for the opportunity to adopt your precious baby.

CONTACT US TODAY
FOR YOUR FREE
NO OBLIGATION CONSULTATION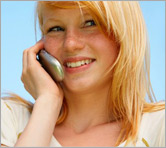 For Your FREE No-Obligation
Consultation1-877-550-3770

REQUEST A FREE ADOPTION INFORMATION KIT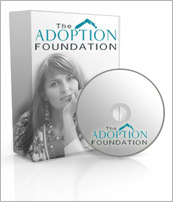 Your information is confidential.
Information will be mailed in an unmarked envelope.
Financial Assistance (as allowed by state law)
Information about our Free Housing for Birthmothers