Kenneth and Katie
We are so grateful our letter found its way to you. Where do we even begin to express our unending gratitude for your strength and love to choose the path of adoption for your unborn child. If only the two little words ďthank youĒ could convey the deep respect and love, we have for you. Our journeys up to this point may look different at first glance, but we will always be connected by the great love we both share for your child.
Describe your childhood:
Katie: My childhood was filled with love and family. I grew up in the country where my parents still live, which is less than a 1/4 mile from the family farm. The farm has always been the place to be. This is where we learned the value of a hard dayís work, but also the importance of family. It probably goes without saying that we (me, my sister, my two brothers along with our cousins) spent most of our time outdoors. In the summer, we would ride our bikes, go on adventures in the woods and have water fights. In the winter, we would make plans on the school bus of where to go sledding, we would build snow forts and of course we would end the day with a cup of momís home-made hot chocolate. County life was the best!

Kenneth: I loved my childhood. My growing up involved days of playing with my older sisters and our friends in the neighborhood and having good times with my mom, dad and all my cousins. Some of my earliest memories involved being home with mom and always wanting to go to school, feeling like I was missing out on something great. Over time, when I ďfinallyĒ got to go to school, I was very lucky that both my older sisters, who were 2 and 3 grades ahead of me, would come home and teach me what they were learning at school. This is probably why I actually enjoyed going to school. I played a lot of baseball as a kid, but I also liked biking, camping, ice skating, cooking, scouting and fishing down at the river with my close buddies. It was also awesome to have a big lake near our house to go to on weekends to swim, picnic and hike with my family.
Tell us about your home?
We live in a nice 2-story, 3-bedroom home on a quiet cul-de-sac. Not too big but not too small, we have room inside and outside for playing and relaxing with a backyard that is well landscaped and private.
When you have a 3-day weekend, what do you like to do?
One of the most important parts of our life is to make sure we spend good quality time with our big family, close friends as well as set aside time for just us. One of our favorite things to do during a good long weekend is camping. Our family and good friends all like to camp and we have found a number of great places around our state. If we are not camping with others, the two of us like to find relaxing places that we know about or have never been to before for some good us time.
Do you have pets? If so tell us about them?
We do not have any pets at this time.
What do you hope to teach your children?
It is important that our children understand the importance of family, teach them to have respect for other people, nature and God. Just as we grew up, we want them to understand the balance of playing and working hard and developing lasting friendships along the way. We want them to try and experience so many things like we did when we were kids and things we didnít get the chance to do from sports to music to dancing and of course go camping.
Describe your neighborhood?
We live on the edge of the city limits, close to the rural areas but still not far from the downtown. The cul-de-sac we live on has minimal traffic, great neighbors with kids of all ages. We have a park close by, a clinic less than 2 miles from our house, great schools and even the fire department is only 5 minutes away.
What will you tell your child about his/her birthmother?
We have talked about this a lot and both agree that it is important that our child knows that they are adopted at an early age and we will tell them how much their birthmother loves them, the difficulty of her decision and any other personal details that the birthmother wants them to know.
It's Daddy's day - what activity do you want to share with your child?
I look forward to figuring out what our favorite things are to do together. It could start off with watching cartoons in the morning while eating breakfast, then going to the zoo, the park or for a bike ride. I will enjoy listening to music together and finding out what bands and singers our child really likes. I like all kinds food, so we will definitely be trying a variety of different menu ideas both at home and going out to eat. To end the day, what is better than a good bed-time story?
What kind of education are you hoping to provide for your child - Private or Public?
A combination of public and private education is what both of us enjoyed growing up. We believe that each is equally important for educational and social growth. It will also be important to work with them to figure out subject areas that they enjoy more than others as well as promote a second language, art, music and sports.
How did you come to the decision of adoption?
We planned on getting pregnant shortly after marriage. However, for us it has been over 5 years of waiting and trying different services without getting the one wonderful result we hoped for, a child. We know we want to share our lives and love with a child, so adoption gives us that wonderful opportunity.
What faith will you raise your child?
We were both raised Catholic and so we will raise our child the same. We will also add in a more spiritual side that will help them to understand different religions, values and viewpoints. We like to think that we are giving them their first religion, from there they can grow, question and explore their beliefs and faith.
What kind of a relationship do you hope to build with your birthmom through her pregnancy?
This will be a very personal experience for both of us and so we hope to have a very open, honest, trusting and friendly relationship.
How did you meet?
This is always a fun story to tell. Ken has been friends with Katieís oldest brother for many years, but had never met the family. One weekend, Katieís brother invited Ken to see him race his car. Ken didnít know that Katieís whole family would be there. Once at the track he met everyone and even spent some good time talking with Katieís dad. After that not much changed until the following year when Ken decided to come back down to the races and this time, Katie rode along with him. Even though we had not spoken much before that, we found it very easy to talk about everything and anything. After that day, we started running into each other more often, many times by pure chance. Finally, Ken decided he had to find out why he couldnít stop thinking about Katie. He decided the best thing to do was to ask her brotherís permission and since he didnít say no Ken finally asked her out.
What was your relationship with your parents like?
Katie: I have a very close relationship with my parents. We talk almost every day and see each other at least once a week. I am lucky enough to say my parents and my siblings are also my closest friends and strongest support.

Kenneth: I am lucky that both my parents are still alive and even more fortunate to have a relationship gets better every year. The one thing I value is our communication and honesty with each other. We talk at least once a week and we try to see each other as often as possible.
What attracted you to each other?
Ken about Katie: I always tell people when I am asked this question that I really donít know what it is about Katie that caught my eye. It is definitely not one thing but everything about her. All I do know is that she is the most caring, thoughtful and loving person I have ever met and that she makes me want to be a better person. She is my everything.

Katie about Ken: Kenís sense of humor, large personality and ability to bring out the best in others is what attracted me to him. His nice car and good looks didnít hurt either.

Please describe your personalities:
Katie: I am outgoing, very social and love to see those around me happy. I have a strong foundation of family and friends, which gives me the opportunity to enjoy my love for entertaining and trying new things.

Kenneth: My nature is to be very outgoing; however, very few people get to know that I also have a very quiet side. I am very trusting and value my friendships. I am highly motivated to succeed and enjoy being surrounded by energetic, positive people.
What are your hobbies?
Katie: Scrapbooking, exercising, biking, traveling and entertaining.

Kenneth: Bicycling, volleyball, photography, cooking, motor sports and gol. Together we enjoy camping, traveling, movies and trying new restaurants.

When you close your eyes and see yourself holding your precious baby in your arms what are your thoughts regarding the birthmother?
As tears fill my eyes my heart is overwhelmed by the most precious gift I could have ever dreamed or prayed for in my life. My heart goes out to her, for her difficult decision had to come from a depth of love and strength so great. I will look at this beautiful child and promise that they know their birthmotherís love and courage. To entrust Ken and I in the amazing journey of raising this child is something I could not provide myself, so for that I will be forever grateful.
How will a child enrich your life?
A child will be a blessing in our lives. To watch our child, grow through every part of their life, becoming a strong and independent individual will be the most wonderful and proud experience of our lives. Our life is filled with love and family and a child will make this complete.
Why did you each choose the career path you decided on?
Katie: My career path recently changed to working in a Neonatal Intensive Care Unit. My background in therapy and medical wellness continues to develop. Most of all with anything I do, it is important that I am helping others and I enjoy being a part of their positive changes and healing.

Kenneth: Working with many different companies to develop their marketing plans each year gives me the opportunity to be creative and an idea guy. I enjoy helping my clientsí businesses grow and assisting them to build better relationships with their customers.

We have an extensive database of families that are currently waiting for the opportunity to adopt your precious baby.

CONTACT US TODAY
FOR YOUR FREE
NO OBLIGATION CONSULTATION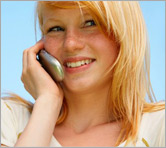 For Your FREE No-Obligation
Consultation1-877-550-3770

REQUEST A FREE ADOPTION INFORMATION KIT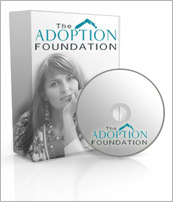 Your information is confidential.
Information will be mailed in an unmarked envelope.
Financial Assistance (as allowed by state law)
Information about our Free Housing for Birthmothers