Ross and Samantha
We would be forever honored and grateful if you choose us to be part of this journey.  As you go through this journey we want you to feel that we are part of your support team and know you can share with us as much as you are willing. We would love to meet and get to know you.
Describe your childhood:
Sam: I am an only child and was raised on a farm in a small town. For my entire childhood, I lived in the house my parents built. On top of farming, my mom was a teacher and my dad worked in computer technology for thirty plus years. Much of my childhood was spent participating in various sports including track, softball, volleyball, basketball, dance and cheer leading, as well as many other clubs, the Girl Scouts and helping my parents on the family farm. As a family, we also enjoyed numerous trips to the lake for fishing and water sports. My extended family all lives in the same town, which allowed for lots of quality family time!

Ross: I have an identical twin brother and was also born into a hardworking farm family. My mother worked in an agricultural agency for 30+ years and my father ran a very large family farm for his entire working life. My childhood was spent participating in football, basketball and baseball but was largely spent working on the family farm. We attended church on Sunday mornings for my entire youth and were brought up to work hard for everything we had in life. Our family loves to travel and always had at least one vacation per year to look forward to! My mother's side of the family all lived close by which allowed for many family events each year!
Tell us about your home?
We live in a two-story, traditional home with a full basement, 4 bedrooms and 3 1/2 bathrooms on a golf course. We also have a large front porch that we love to sit on and watch the rain from, and a large rear deck that we love grilling out on, watching golfers come by, and just spending time on any chance we can get! We also have a very large fenced in back yard that allows plenty of room to run or play outdoor games!
When you have a 3-day weekend, what do you like to do?
We enjoy exploring the surrounding towns, lakes, and rivers as well as traveling to the major cities within driving distance. We also make monthly trips to see our parents and spend time with them as well as attending major sporting events, car shows, concerts and theater.
Do you have pets? If so tell us about them?
Yes we do! We have three friendly dogs of all ages and sizes! We have a 7 pound, very smart Yorkshire Terrier named Maggie that is 12-years-old and absolutely adores Sam. Rookie is a 12-year-old tri-coat, male beagle that loves people, loves his sleep, and loves to eat! We also have a 3-year-old black labrador by the name of Ellie who loves people, looks out for her little sister, loves going on walks and is full of life!
What do you hope to teach your children?
We want to give them a good, strong, Christian foundation that will teach them right from wrong and to respect others. We would also like to instill in them the same strong work ethic that our parents taught us and provide them with good morals by providing a great example! We want our children to know that they'll always feel better about the results they get in life if they have given their best effort. We will show them that life is a journey and that each day can be a wonderful adventure.
Describe your neighborhood?
Our home is in a very quiet golfing community where it is very common to see people outside walking, running, biking, or spending time with their kids or dogs. Everybody waves at and chats with each other as they pass by while walking or bicycling. It is not uncommon to see numerous people that we know and/or recognize come by each day whether it be golfing behind our house, or walking, bicycling or driving by in front of it.
What will you tell your child about his/her birthmother?
Your birth mother was a wonderful woman who wanted you to have a wonderful life and loved you so much that she sought out the very best way to make sure that happened for you! She made a selfless decision that gave two people the chance to love you to the moon and back and we are lucky that she decided to share you with us!
It's Daddy's day - what activity do you want to share with your child?
I want to share breakfast with them; my favorite is biscuits and gravy! I want to share time outside with them either walking, teaching them to bicycle, to play a sport, or by spending time with them at a lake or pool! I want to hold them and read a book to them and then I want to tell them a story and watch them fall asleep.
What kind of education are you hoping to provide for your child - Private or Public?
Public. We were both raised in the public school system and are fortunate to have a great local school system. It offers great facilities, teachers and a variety of sports, clubs, theater, and pretty much anything any school could offer!
How did you come to the decision of adoption?
Both of us were raised in loving homes by great parents and, because of that, we have always had a strong desire to be parents ourselves. Unfortunately God didn't have it in His plans for us to do that naturally, but through prayer, we were led to be parents through the gift of adoption. It is our hope that it is God's will to allow us to provide a child with a wonderful life in a solid home. We know that we can provide any child with a loving home, a loving extended family, and the opportunity to become anything they want to be.
What faith will you raise your child?
Non-Denominational Christian. We do not attend church every Sunday, but prayer and reading scripture is a big part of every day in our lives. When we do attend church we are fortunate to have a wonderful church family that will embrace your child and help us raise them in God's footsteps. It is important to us for our child to have a strong relationship with our Lord and Savior.
What kind of a relationship do you hope to build with your birthmom through her pregnancy?
We want her to feel as though she can rely on us to be part of her emotional support system during this time. We would like our relationship to be open enough to where the birth mother wants to share updates freely, for example when she first feels the baby kick and doctor appointments.
How did you meet?
We met through Eharmony and Ross made frequent, long distance trips to see Samantha. After enduring the hardships of a long distance relationship, Ross proposed two years after we had initially met, during sunset on a beach in Carmel, California!
What was your relationship with your parents like?
Sam: I am very close to my parents and I have been extremely blessed to have been given such loving and supportive parents. I was involved in many different things throughout school and they always attended my events, from sporting games to band concerts. They are great role models and have taught me so many life skills including being respectful of others, the importance of lending a helping hand, being a hard worker, and the importance of communication. Even though we live several hours away, we still get the chance to see each other at least once a month plus frequent Facetime visits over the phone.

Ross: Growing up, my parents read to me each night and taught me how to play many sports. We also ate breakfast, lunch and dinner together each and every day and did it without a TV playing or any other distractions, which made for great communication and always kept our family close. Once my brother and I made it into our school years, my parents were always extremely supportive and encouraging of everything we did in life. They encouraged us to try every sport, helped us with our schoolwork and attended every school and sporting event we were ever in. We were a farm family which also instilled the value of a hard day's work as well as taught us to respect others. They also taught us right from wrong and from that I have made it my lifelong goal to always do the right thing in life.
What attracted you to each other?
When we initially started talking on the phone before we met, conversation was very easy and it was nice that we were from similar backgrounds, and that both of us were raised in small towns on farms. Beyond our upbringings, we both were educated, successful, working professionals. We both share a love for travel and adventure, whether it be on vacation or in the day to day routine! Finally and most importantly, we both had a strong desire to have a family!
Please describe your personalities:
Sam: As a child I would say that I was more of a type "A" personality, but as I get older I become more of a type "B." I am a tom boy and a Daddy's girl. I am very serious when it comes to my profession and wanting to provide excellent care to my patients, but I am also the health care provider that will also give you either a hug or a high five depending on the day. I am sarcastic, outgoing, fun loving, a little quirky, caring and compassionate, love to make people smile, slightly still competitive in nature, and a giver.

Ross: I have always been a type A personality. I am an extremely focused, driven, reliable and loyal employee and someone that would do almost anything within reason for my family or any of my employees. I am also intelligent, giving, competitive, and very organized in everything I do in life. I am passionate about my wife, my dogs, my family, my employees and my customers and will do almost anything (within reason) to take care of them all!
What are your hobbies?
Sam: I love being outside, whether it be relaxing in the backyard reading or working on the yard and attempting to garden. Ross and I try to get in a few walks around the neighborhood with the dogs every week. I enjoy being at the lake, swimming, fishing, skiing, wake boarding and boat riding. I love to cook, but I have to admit that when I cook it seems as though I use every pot and pan in the kitchen. I love to dance, in the kitchen at the drop of a hat or at a wedding. Ross and I both enjoy golfing, but my skill level isn't quite up to his (but that is what practice is for). I also enjoy learning new things and my creative outlet is scrap booking.

Ross: Sam and I really share a passion for travel and exploring new places both near and far. I also love almost any sport you can think of and I played both baseball and basketball at the college level. I love to golf and fish when given the time and the chance. Some of my favorite things to do are to spend time with my wife in our backyard or on the front porch, or go off on a long aimless drive, enjoying the countryside and its scenery. The occasional trip to a lake or pool for some fun and relaxation is an added plus!
When you close your eyes and see yourself holding your precious baby in your arms what are your thoughts regarding the birthmother?
Complete utter gratitude. If it was not for the birth mother's courageous decision to place her baby for adoption, I would not have the chance to experience motherhood. It is the best gift anyone will every give me and I will be forever grateful. I can remember as a child dreaming of what my adult life would look like, and it always involved being a mother. It took me a long time to get over the thought that I may not become a mother when I found out that having a child of my own was not likely.
How will a child enrich your life?
Ross and I love our little family of five, including our 3 dogs. A child will not only deepen the relationship between Ross and myself, but also deepen our relationships with the rest of our family. I feel that becoming a parent is one of the most self-sacrificing experiences out there and a child will bring so much joy and happiness to us. There is nothing like seeing life through the eyes of a child; they are so good at reminding you about what matters most.
Why did you each choose the career path you decided on?
Sam: As a kid I always thought I would be a pediatrician and my parents worked very hard to help me make that a reality. I even went to a 'doctor camp' in high school. Once I was in college I realized that I needed to find a career that would allow me to fulfill both of my dreams of helping take care of people and raise a family. Now that I am a nurse practitioner, I have patients ask me why I don't go back to school and become a doctor. My response to them is that I am extremely blessed to be a nurse practitioner and get to care for people of all ages. I love the fact that I was a nurse first because thatís when I learned how to see the patient as a person and not just a medical issue.

Ross: I have always enjoyed talking to people and working with numbers. Once I had completed college and graduated with my degree in Business Management, those two things led me to look into a career in the sales industry. To get my "foot in the door," I started by selling cars. After 4 successful years in various positions, I was promoted to my current position as General Manager in July of 2005. Three successful years later, I was given an additional location. Since then I have been the General Manager in charge of both locations and all of their operations. No two days ever end up the same, and I love the challenge of working with people in all departments to try to reach the highest level of customer satisfaction and financial success possible!

We have an extensive database of families that are currently waiting for the opportunity to adopt your precious baby.

CONTACT US TODAY
FOR YOUR FREE
NO OBLIGATION CONSULTATION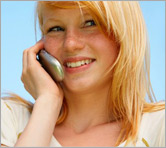 For Your FREE No-Obligation
Consultation1-877-550-3770

REQUEST A FREE ADOPTION INFORMATION KIT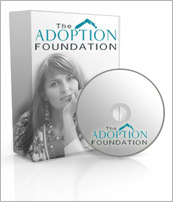 Your information is confidential.
Information will be mailed in an unmarked envelope.
Financial Assistance (as allowed by state law)
Information about our Free Housing for Birthmothers