Thomas and Christina
We understand that you are considering so many things at once and want you to feel assured that, like you, our decision to expand our family is made out of love and wanting the best for all involved. You are bringing this life into the world and we want to continue the support you are giving him by embracing him into our family and keeping him safe and loved even more than he already is.
Describe your childhood:
Christy: Classic with a twist - two parents, two kids and a dog. I was adopted at 9 months old, and my younger brother was also adopted. We lived near a fun, wooded area at the end of a cul-de-sac with tons of neighborhood kids to play with. Everyone still stays in touch. We had multiple family vacations every year, and went to the family cabin every other year. Frequent visits and holidays were spent with grandparents and cousins.

Tom: The youngest of 3 boys, I was born and raised in a neighborhood environment where the kids played together at all hours, with lots of sports being played. My parents played the dual role of biggest fans and serving as the drivers to our numerous practices, games and social events. They were very family oriented and I enjoy countless memories of different holidays, birthdays and day-to-day normal events. I'll never forget packing into the station wagon for summer vacations ranging from camping to beaches.
Tell us about your home?
Our home is warm, kid-centric, brightly colored, safe, and secure. Every child will have their own room. we have a yard with a swing set, bikes to ride, toys to play with, books to read, a garden, and things to color, paint and craft. We involve anyone who wants to in everything we do from cooking to reading to biking.
When you have a 3-day weekend, what do you like to do?
We enjoy short trips; we are within driving distances of beaches, mountains, theme parks, zoos, etc. We also love hosting play dates and parties. Some times we enjoy longer trips to see family or friends or to explore a new city.

Do you have pets? If so tell us about them?
No
What do you hope to teach your children?
Among the lessons throughout life, first and foremost is love, love, love. Respect for oneself and the planet, values, self confidence, individuality, sports, music, art, science, and languages are a few others.
Describe your neighborhood?
Our neighborhood is diverse and eccentric. It is exploding with families (our house and the two next door neighbors combine for 10 kids!). It's within walking distance to schools, shops, playgrounds, libraries, museums, and many more family friendly activities.
What will you tell your child about his/her birthmother?
She made the same choice that Christy's birth mom made; she loves him every day and wanted him to have the most optimal situation for him which was to give him the best possible chance to be the best person he can be with even more love and support than he can ask for.
It's Daddy's day - what activity do you want to share with your child?
The day will start with the question for my child - "what would you like to do?" Otherwise I'd take clues from the time I spend with him and spend a day making them happy. I enjoy taking the girls to the pool, going on bike rides, running with them in the running stroller, or a daddy/daughter date. I look forward to many special times with a son as well.
What kind of education are you hoping to provide for your child - Private or Public?
Public - we specifically moved to a neighborhood that is supportive of public education and it's top rated.
How did you come to the decision of adoption?
Adoption comes naturally to our family. Christy is adopted, as well as her brother and a cousin. We've already experienced how wonderfully things can work out for a kid who's been given an even bigger support system than most kids get growing up. We know that adoption is one of the most selfless forms of support that a birthmother can give. We know what questions he may ask and will have personal experience to guide him through every thought or question he shares with us. We would like to share our everything with him - our family first and foremost, but along with that comes experience, knowledge, and support. We've known all along we wanted to adopt; this family wouldn't exist without it!
What faith will you raise your child?
Christian based, free choice. Our entire family is multi-denominational. There will be an underlying theme of living right for ourselves and for others.
What kind of a relationship do you hope to build with your birthmom through her pregnancy?
Whatever she feels comfortable with; we'd be happy to let her take the lead on getting to know each other. Ultimately we want her to be assured that her baby's best interest is our top priority and to trust us to raise him with loving hearts and a safe home.
How did you meet?
We met at restaurant after a Labor Day festival in St. Louis, Missouri.
What was your relationship with your parents like?
Christy: It was a generous and warm relationship; we still talk and visit each other often.

Tom: It was very close. I was blessed to have loving supportive parents. As we grew older that relationship has transitioned from parent to friend.
What attracted you to each other?
It was our love of adventure, shared values and appreciation of our individuality, being true to ourselves, and respectful of others that made our lives fit so well together.
Please describe your personalities:
Christy: Honest, protective, bold, brave, thoughtful, happy, and funny.

Tom: Adaptable, loyal, enthusiastic, driven, authentic, persistent, trusted, and humorous.
What are your hobbies?
Christy: I enjoy cooking, exercise, gardening, painting, photography, and sewing.

Tom: I enjoy exercise, golf, grilling, being the resident handyman, running, and swimming.

Together: We enjoy biking, cooking/grilling, reading, scuba, sports, travel, neighborhood walks, and yard work.
When you close your eyes and see yourself holding your precious baby in your arms what are your thoughts regarding the birthmother?
I am so thankful for the mutual respect and honor of raising this precious life. I know that my own birth mom is/was a beautiful and precious soul, and we will honor you and her for the rest of our days
How will a child enrich your life?
This child will affect our lives forever and deeply - the greatest honor is knowing that our family will soon be enriched with the addition of this beautiful soul. His presence will enrich each family tradition and we can't wait to make new traditions with him. His personality will bring a fresh new perspective to everything we do. Experiencing childhood again will be a joy. He will have two sisters in the trenches with him who are willing and able to protect and guide him and an army of people ready to be a part of the joy that he will bring to our lives.
Why did you each choose the career path you decided on?
Christy: I am a former daycare center director and I have always connected well with kids. Even as a kid I loved caring for my younger friends and family. As a teen I taught gymnastics and cheer leading. Both of my degrees are in early childhood education.

Tom: I am an accountant and I worked hard and smart to get to my current leadership role within the firm. It allows me to work with many exciting companies at locations all over the world while having the flexibility to work from home quite frequently. I have great control over my business schedule to make sure I have lots of time to dedicate to my family.

We have an extensive database of families that are currently waiting for the opportunity to adopt your precious baby.

CONTACT US TODAY
FOR YOUR FREE
NO OBLIGATION CONSULTATION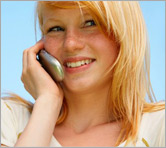 For Your FREE No-Obligation
Consultation1-877-550-3770

REQUEST A FREE ADOPTION INFORMATION KIT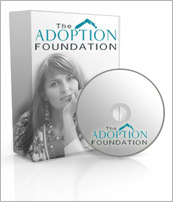 Your information is confidential.
Information will be mailed in an unmarked envelope.
Financial Assistance (as allowed by state law)
Information about our Free Housing for Birthmothers