Darren and Mary
We want nothing more than to show your child a beautiful, loving, fun home that they can grow up in and truly be themselves. We want to show them how to be an open, honest and caring person. We will be praying for you through this journey and hope that you know if you choose us we will raise your child in a large, loving family who is very supportive of our decision to adopt. They cannot wait for us to be parents!
Describe your childhood:
Jessica: I grew up with parents who both worked full time jobs during the day. They were very focused on making sure I got good grades. My stepdad has been in my life since I was around 4 years old and he coached me throughout the years as I played softball and also helped me with my homework and science projects.

Darren: I grew up in a middle class working family, the older of two boys. My parents are kind and caring people, they worked very hard to give me and my brother what we needed in life. My father worked during the day and my mother worked nights, so there was always a parent at home.
Tell us about your home?
We live in a 2-bedroom, 2.5 bath townhouse on a golf course on a cul-de-sac. We have a lot of outdoor space in our back yard. Your child's bedroom will have a walk-in closet and private bathroom.
When you have a 3-day weekend, what do you like to do?
We try to save house chores for the weekend. (laundry, cleaning, shopping etc.) When the weather permits, we like to BBQ outside, walk the dogs and we usually spend time with our families in some way. We will have game nights at our parents' or siblings' house and spend quality time with them.
Do you have pets? If so tell us about them?
Yes, we have 2 dogs. The oldest dog is named Oscar and he will be 9 in August. Jessica rescued him when he was a few months old from an aunt who wasn't able to keep him. He is the protector of the house, always wants to be around us and loves attention. He is a mix of a Maltese and Dachshund. He weighs about 15 lbs. Our other dog is named Loki and he will be 7 in August. He was rescued from a family friend whose dog had puppies. He is a Terrier mix and about 55 pounds. Loki takes his cues from Oscar; he lets Oscar be the alpha and is totally okay with it.
What do you hope to teach your children?
We hope to teach our children to be kind to everybody and accepting of others. We want to teach our children the importance of family. We would want them to know that they would always be able to count on us and that we would support them always.
Describe your neighborhood?
Our neighborhood is fairly quiet. We get along with all of our neighbors. There are a lot of younger children as well as school age kids in the area. We have a swimming pool available in our subdivision and parks nearby. We live near lots of stores and restaurants.
What will you tell your child about his/her birthmother?
We would tell them that their birth mother made a very tough choice, but did so with only the best in mind for them. We would tell them that placing a child for adoption is the most loving thing a mother can do and that she was very brave. That they were loved very much and we would always be there to talk about their adoption any time they needed.
It's Daddy's day - what activity do you want to share with your child?
I love the idea of taking my child to the park, pushing them on a swing, playing tag, or simply sitting back and watching them make friends with other kids. I do remember being taught to ride a bike, and want to pass along that ability.
What kind of education are you hoping to provide for your child - Private or Public?
Public education. We both had good experiences with public education and the programs offered, sports, music, arts etc.
How did you come to the decision of adoption?
We have been trying to start a family since we got married. After going to fertility doctors and having many tests done, we were told it was not going to be an easy path, if it would happen at all. We were advised to try IVF as our next step, but we felt like that was not the path for us. We have always talked about adoption and feel this is the way we were meant to begin our family.
What faith will you raise your child?
Methodist/Christian. We were married in a Methodist church and we are both in the choir there as well.
What kind of a relationship do you hope to build with your birthmom through her pregnancy?
We are open to whatever relationship the birth mother is comfortable with.
How did you meet?
We met online. We texted for a while at first, then we had some phone calls and then we met up for our first date. The rest is history.
What was your relationship with your parents like?
Jessica: For the most part we got along. I feel that I was much different as a teenager than I am now and have learned so much. My mother and I are very similar so we would butt heads, but I also feel that some of my best traits came from her. My relationship with my parents now is great, we get together quite a bit for game nights, BBQ's, birthdays etc. If I ever need advice on something, my mom is the first one I think to ask.

Darren: My relationship with my parents is, for the most part, good. Like all parent child relationships we had our disagreements. My mother and I are very much alike, we are both always right. She is the type of mom that worries, and she is always willing to give advice when needed. My dad was always great about helping me with school projects and enjoyed subjecting me to watching corny westerns and old TV shows. But now that I am out of the house they look for any reason to spend time with me.
What attracted you to each other?
Jessica was attracted to Darren because of his happy go lucky attitude and every time she met somebody that knew Darren, they had nothing but great things to say about him. He was very loyal to his family and friends and smiles most of the time.

Darren was attracted to Jessica because of her confidence and how smart she was. He also loved her sarcasm and sense of humor.
Please describe your personalities:
Jessica is very caring and thoughtful. She likes to make other people happy. She is an organized person and a very hard worker.

Darren is very laid back. If he is stressed out, you wouldn't know it because he has a positive attitude most of the time. He is also a very hard worker.
What are your hobbies?
Jessica: I have a passion for cosmetology, I enjoy reading books of all kinds, trying new recipes and listening to music.

Together we like watching movies and playing board games, taking the dogs to the park and road trips.

Darren: I like to golf, play poker, play pool with friends and watch sports.
When you close your eyes and see yourself holding your precious baby in your arms what are your thoughts regarding the birthmother?
I think I would just be so grateful that she was brave enough to continue her pregnancy and chose the gift of adoption for us. I can't imagine how difficult this decision would be and I would just always feel honor that we were chosen and a duty to do the very best we can at parenting this precious baby.
How will a child enrich your life?
Having a child will make us better people. It will make us more patient, more loving, more selfless and happier than we have ever been. We also look forward to being able to pass on our knowledge, experiences and values to the future generation.
Why did you each choose the career path you decided on?
Jessica: My career path wasn't planned. I have always been in customer service and sales in some way. The company I was working at moved to another state and my dad (stepdad) had an opportunity for me to help out while his inside sales manager was going on maternity leave. I did that for about 7 months and really enjoyed the atmosphere and industry. That job allowed me to get my current job that I have had for over 4 years.

Darren: I chose my career path in the fire sprinkler industry. Itís a great job, because it is never boring, every building I work on is different. It is rewarding to visit job sites and see the systems that were designed get assembled and come to life. I have been in the industry for approximately 8 years. It is a job that is enjoyable and I have become successful in it.

We have an extensive database of families that are currently waiting for the opportunity to adopt your precious baby.

CONTACT US TODAY
FOR YOUR FREE
NO OBLIGATION CONSULTATION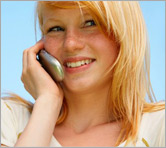 For Your FREE No-Obligation
Consultation1-877-550-3770

REQUEST A FREE ADOPTION INFORMATION KIT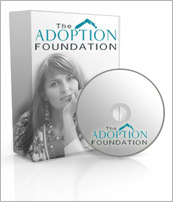 Your information is confidential.
Information will be mailed in an unmarked envelope.
Financial Assistance (as allowed by state law)
Information about our Free Housing for Birthmothers