Howard and Anita
While we have never met, the three of us already have something in common. A feeling that we three will all share for the rest of our lives; and it is for the well-being and happiness for your baby. While we can never truly experience the true sacrifice you are making, or the courage it takes to make that sacrifice, we can only try to comfort you by telling you that we will love and care for your baby, with every fiber of our being, during every second, minute and hour of every day that we are alive.
Describe your childhood:
Anita: My parents were not wealthy and were very hardworking and so they made every moment with my brother and I count when they were at home. We have a large extended family and are very close knit and so there were lots of relatives in and out of the house all the time. I have very happy memories of family trips to the family farm in India (where my dad's parents lived) and of the delicious home made food that my mother cooked from scratch with fresh ingredients every night and playing cricket with my father and brother.

Howard: My childhood was a happy one, I was always outside, cycling or on the beach, camping. We had lots of family and school holidays where we went hiking in the mountains, farm holidays, with outdoor activities. I was not very good at school and had feelings of academic inadequacy because I had some learning difficulties and I was lazy. I was popular at school and had lots of friends. My sister and I were very close.
Tell us about your home?
We live in our dream home and have spent a lot of time getting it "just right" for us and our future family. The yard is small but beautifully contained and safe and we have a lovely roof terrace that provides amazing views of the city and a lovely breeze during hot summers. At night, we can hear the frogs croaking in the yard or the crickets chirping. In the mornings we wake up to birdsong. It's our haven and we love it.
When you have a 3-day weekend, what do you like to do?
We both like to get up at normal work times and have breakfast at home as the sun streams in from the kitchen patio. We like to get some exercise (running, yoga, gym etc) and spend time with family/friends and share a meal one night. We'd probably watch a movie one night. We'd like to spend as much time outdoors as possible and wind down.
Do you have pets? If so tell us about them?
We have a black and white tuxedo cat called, Marie that came from the local SPCA. We have had her since she was a kitten and she is the most adorable bundle of fluff you will ever come across. Our vet calls her Princess Marie because he says she is one of the cutest cats he's met. She is now 11 years old and still has the energy of a kitten. She is incredibly well behaved and fully house trained.
What do you hope to teach your children?
We want our child to be independent and happy. We hope to teach our child to be caring and kind to all people and animals and to develop decent values, ethics and morals. We hope to be able to provide an environment that is stable for our child so they develop the self assurance to be independent when the time comes. We hope that our child grows up well-balanced and rounded and is respectful and understanding of others.
Describe your neighborhood?
We live right opposite two schools and have a quiet neighborhood, despite living in a huge city. The neighborhood has a dedicated security patrol and a neighborhood civic group that organizes social activities. It's a residential area with town-homes and single family homes and there are big quiet streets all around us. We live quite close to two of the city's largest parks and there are lots of open spaces for us to spend time outdoors.
What will you tell your child about his/her birthmother?
We will tell her that we met her and talked with her to understand her dreams for herself and her baby, that her birthmother loves her and that her birthmother made a very brave decision that was based on love and the hope of the best life and future for her baby.
It's Daddy's day - what activity do you want to share with your child?
I would like to focus on doing activities such as painting, playing games, going to the park/playground, cycling, kiddie yoga, ice rink, swimming etc.
What kind of education are you hoping to provide for your child - Private or Public?
We would like to provide the education that best suits the child's needs or strengths and this could be either Public or Private. We are lucky to have both had an education and are looking forward to helping with homework and probably learning lots of new things ourselves!!
How did you come to the decision of adoption?
We are not able to have children of our own and would be grateful to be allowed the opportunity to be parents through adoption.
What faith will you raise your child?
Non denominational. We do not practice a specific religion but are spiritual and believe in decent values, ethics and morals and believe in peaceful, harmonious and loving relationships.
What kind of a relationship do you hope to build with your birthmom through her pregnancy?
One of trust and hope that we are working together to provide the best possible life for the baby to come.
How did you meet?
We met at college on the first day, and we became good friends before it developed into a serious relationship. We have been together for 25 years and it seems like yesterday.
What was your relationship with your parents like?
Anita: I have a wonderful and loving relationship with my parents. They always listen to me and they always want the best for me. They were thrilled when we told them we were planning to adopt and they are looking forward to being grandparents.

Howard: I had a loving and fun childhood filled with activities with parents who loved me and wanted the best for my sister and I. They always had time for me and always made me feel like I was special.
What attracted you to each other?
Howard's sense of humour, his ceaseless energy and his love of the great outdoors attracted me. He was always trying to better himself and his sense of honor and integrity were, and are, compelling. He makes me want to be a better person, to grow and learn and most importantly, to have fun! Anita is kind, compassionate, caring and beautiful. She is fun-loving, easy to be with, natural, uninhibited and she was the center of everything, always organizing events and activities for our friends. She is just a good person that others gravitate toward and admire.
Please describe your personalities:
Anita: I have a caring and fun personality. My friends and work colleagues describe me as the person who is always smiling and ready to do something fun/adventurous as well as the person that they go to whenever they have a problem because I listen, I care and I don't judge or provide an opinion unless they ask me to.

Howard: I am caring, intuitive, inquisitive and friendly. I have been told by my friends that I have a good sense of humour and that I am a good communicator. I try and focus on the positive things in life and people. I try and find fun in everything I do.
What are your hobbies?
Anita: Reading, English history, fitness, yoga, movies, Sci-fi, travelling, meeting friends. I like to learn new things and want to learn to dance and even to fly!!! I like to cook, but Howard is much better than me (as he was a trained chef!!) but I really enjoy cooking for family and friends when they visit. I make the best breakfast!!

Howard: Running, Yoga, Wellness, Interior Design, Geology, Mountain Biking.
When you close your eyes and see yourself holding your precious baby in your arms what are your thoughts regarding the birthmother?
Grateful, joyful and a deep hope that the expectant mother will find similar joy and gratitude in her own life.
How will a child enrich your life?
In every way possible. Life is so short and to be able to share it with those we love is a true blessing. There are so many things that we want to do to enrich our child's life too. To share the experiences of our lives and our parent's lives. To travel and teach her about different cultures, foods and people. To sit down and re-learn all the things we have forgotten since we were children ourselves and to experience unconditional love.
Why did you each choose the career path you decided on?
Anita: I wanted a role in science that would allow me to travel and I was lucky to get a career that offered me both. It is hard work, but it is rewarding and fun.

Howard: I was passionate about the outdoors and landscapes in general and was lucky enough to be able to pursue a career related to geology that indulged my passion, while at the same time allowed me to engage with people from all around the world.

We have an extensive database of families that are currently waiting for the opportunity to adopt your precious baby.

CONTACT US TODAY
FOR YOUR FREE
NO OBLIGATION CONSULTATION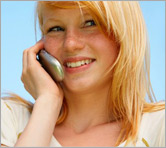 For Your FREE No-Obligation
Consultation1-877-550-3770

REQUEST A FREE ADOPTION INFORMATION KIT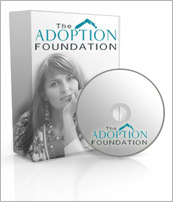 Your information is confidential.
Information will be mailed in an unmarked envelope.
Financial Assistance (as allowed by state law)
Information about our Free Housing for Birthmothers