Thourn and Elizabeth
As with any relationship or friendship the most important quality is trust. We hope to develop an open and honest communication with you and provide support for each other. We imagine that this experience is just as scary and nerve wracking for you as it is for us. But if we build a trusting relationship, perhaps we can help each other through this difficult time and be able to experience the joy and excitement of bringing a child into this world.
Describe your childhood:
Elizabeth: I lived in Taiwan until the age of 9 when my family immigrated to the US. We enjoyed many family trips such as camping and skiing and were constantly surrounded by extended family. My parents kept me active and exposed me to many after school activities like tennis, violin, piano, and horseback riding. During high school, I was a member of the color guard (dance team with props) and developed a love for dance that continues today.

Thourn: My childhood was great. I had parents who loved me and tried their best to give me whatever I wanted. But they taught me to work for itÖ earn it. I grew up very poor, living on welfare and food stamps. My fondest memory from my childhood was trying to get my parents to help me with my homework. Well, they could not help me. I can never forget their faces as they looked at each other with disappointment, because they could not help me. They felt that they had failed me. So, that moment defined me as a person. It made me very independent, and caused me to highly value education. I refuse to fail at learning anything. And, if I did not understand, I would ask lots and lots of questions in class.
Tell us about your home?
We live in a one-story, single family home with three bedrooms and two baths. One room has been designated as the nursery for our future baby. The living room and dining room space allows us to host game nights with friends and family meals on special occasions. Our home has a fenced backyard that is part grass and part concrete with an awning. Itís perfect for family BBQs in the summer and provides space for our kids and dogs to run and play.
When you have a 3-day weekend, what do you like to do?
Three day weekends are great opportunities for us to catch up with family and friends over meals or gatherings. We enjoy anything from a simple lunch or dinner to hosting game nights or pumpkin carving contests for Halloween. Now that we have two dogs, we try to take them out on day trips to enjoy nature hikes or a night at the drive-in movies. Day trips or weekend trips to nearby National Forests are also fun and give us opportunities to take some landscape or night photography. Sometimes the best thing we enjoy doing on a long weekend is just staying home to relax and catch up on sleep.
Do you have pets? If so tell us about them?
We have two medium-sized dogs that were rescued from local shelters. Bagel is a 12-year-old Beagle and Doberman mix who is extremely loyal and very intelligent. He enjoys his walks and tolerates baths as long as he gets a treat. Biscuit is a 6-year-old Beagle and Basset Hound mix that we recently rescued this past year. He has learned to socialize with people and dogs and is learning many of Bagelís tricks to earn attention. Both dogs are well mannered, adorable and extremely lovable. They have helped us through the hardest times in our journey to start a family.
What do you hope to teach your children?
Part of the joy of being a parent is having the opportunity to share your life lessons with your child, pass on the knowledge and share the passions that you have developed in your life. However, the ultimate goal of raising a child for us is to teach him/her to become a good person with morals, manners and values. It is important for our child to have the skills to become a productive individual in society who can make informed decisions. We hope to lead by example and show our children how to be compassionate and generous towards others.
Describe your neighborhood?
Our neighborhood is filled with middle class working families in single-family homes. Neighbors are friendly and smile as we walk our dogs. There is an elementary school five houses down the street and the middle school is a two minute walk. There are several parks within a five minute drive and shopping centers nearby along with a variety of restaurants as well.      
What will you tell your child about his/her birthmother?
Once we get to know the expectant mother that has chosen us, we will be able to gather more information about her that we can tell her child. We would tell the child at a young age about his or her adoption and share more information as the child gets older and is better able to understand.
It's Daddy's day - what activity do you want to share with your child?
Since I am an athletic person, I would like to do some kind of sports activity with my child. It does not have to be anything crazy like repelling down waterfalls, but I would like to play catch with them. While we play, we can talk to each other and build on our relationship. Or, camping would be fun too.
What kind of education are you hoping to provide for your child - Private or Public?
Both of us went to public school and are now teachers in public schools. Going to a public school would expose our child to people from different backgrounds and affluence. This would give them a better perspective of the world we live in. We believe and support a public school education although the ultimate decision would be based on the needs of our child. Every child is different so we would choose a school system that would maximize the childís learning.  
How did you come to the decision of adoption?
The idea of adoption was first brought up after two unsuccessful cycles of IVF. However, we tried again but despite numerous IUI cycles, we were still not able to get pregnant so the doctors suspected more issues. We feel that all attempts and efforts have been made to have our own child, but perhaps it was not meant to be. Therefore, we have decided to seek adoption as the next step to help us start the family that we have always hoped to have.
What faith will you raise your child?
In our early childhood, we were both exposed to Buddhism since that is a main religion in many Asian countries. Later on in adulthood, we both attended church and studied the bible for several years. We have family members who continue to be devout Buddhists and Christians. Our child will have the opportunity to be exposed to various religions if he or she expresses an interest, although we are nonpracticing.     
What kind of a relationship do you hope to build with your birthmom through her pregnancy?
This being our first experience with adoption, we are uncertain of what to expect. However, with any relationship or friendship the most important quality is trust. We hope to develop an open and honest communication to provide support for each other. We imagine that this experience is just as scary and nerve wracking for the expectant mother as it is for us. But if we build a trusting relationship, perhaps we can help each other through this difficult time and be able to experience the joy and excitement of bringing a child into this world.
How did you meet?
We were introduced by a mutual friend after college who thought we would get along well. Our initial meetings revolved around performing arts since Thourn was performing in the Nut Cracker and Elizabeth was opening her dance studio. There were several meet-ups before we got to know each other and decided to continue the friendship.    
What was your relationship with your parents like?
Elizabeth: I grew up in a typical Asian environment where my parents had high expectations and strict rules. After we immigrated to the U.S., my dad and I became closer and enjoyed several years of a close father-daughter relationship. Sadly, he became ill when I was in high school and passed away many years later. Having the illness in the family caused some tension between my mom and me. Throughout the years we slowly became closer when I went away to college and we continue to strengthen our relationship now. We have learned to admire and respect each other and she has been very loving and supportive.

Thourn: My parents loved me. Although we were very poor, my parents demonstrated love through their actions. They did not tell me they loved me every single day, but I knew that they loved me because there was always food on the table and they constantly worked to make ends meet. Also, we have a very open relationship.
What attracted you to each other?
Once we got to know each other, we realized that we shared many core values in common. We were both studying to be teachers at the time and expressed desires to help others through educating them. We had passions in our respective hobbies that we pursued and both enjoyed teaching and sharing our skills.
Please describe your personalities:
Elizabeth: I tend to be more reserved when I initially meet people. It takes me a while to get to know people and develop a friendship. However, those who become good friends have known me for many years. I am more of the type-A personality in our marriage. When it comes to important things or larger events, I like to have things organized and planned since it makes life easier for me. However, I am very laid-back in other aspect of daily life and enjoy a spontaneous adventure now and then.

Thourn: I would say that I am very friendly, outgoing, and vocally very loud. Most people would call me a "social butterfly" with a huge smile.
What are your hobbies?
Elizabeth: I have several hobbies such as reading, horseback riding, cooking and learning new crafts such as knitting, sewing and other new skills. However, my passion is in dance. I have danced since I was young and continue to learn different styles even now as an adult. I love performing on stage and enjoy teaching others and sharing the joy that dance can bring. What I love most about dance is the freedom it brings and being able to express my emotions through movement.

Thourn: I am athletically inclined, so I have studied many different types of martial arts. I started with Tae Kwon Do, then moved on to kickboxing, boxing, Brazilian Jiu Jitsu, Wu Shu, Judo, and my latest was Wing Chun. I also did ballet and break dancing during high school and college years. Aside from athletics, I am very much into media creation. I love photography and cinematography. I love it so much that I have a photo/video business.

Together we enjoy outdoor activities where we are closer to nature like camping and hiking. During summers we enjoy water sports and other activities that keep us fit. We also enjoy traveling to different places around the world to experience the culture, food and local activities that make it unique. On a daily basis, we like to spend time with family and friends to share meals. We also support local community events that bring people together for good causes.
When you close your eyes and see yourself holding your precious baby in your arms what are your thoughts regarding the birthmother?
In the past several years that we have struggled to start our family, I have often looked upon other mothers with their newborn babies with envy and jealousy. Knowing that there will be a day when I am able to hold my own baby gives me hope and brings joyful tears to my eyes (even as I write this). I am grateful for the opportunity to be chosen by an expectant mother to take her place in raising her baby. I hope she finds peace knowing that my priority will be the safety and well being of her child. No matter how well I feel prepared to become a mother, I know there will be times when I need to seek support and resources to be able to provide the nurturing, warm and loving environment that this child deserves.
How will a child enrich your life?
We have reached the point in our lives where we are established in our careers and settled in our lifestyle. We have always envisioned and expected to have children in our lives, so the struggle with infertility over the past 5 years has been a great challenge and strain in our relationship. We believe that having a child would fulfill our original plans of having a family and allow us to continue on our journey that we started 7 years ago as a married couple. We have seen numerous family and friends with their babies and children; the love and joy that kids bring to their family is difficult to replace.
Why did you each choose the career path you decided on?
Elizabeth: I didnít think I wanted to be an educator while growing up. I was afraid of the responsibility and the lasting effects that a teacher can have on a child. However, I realized that the positions I held on teams and organizations during high school and college as well as all my jobs after graduating from college were related to teaching in one way or another. I discovered my passion to share my love for dance as a coach as well as my desire to help young children with various needs and disabilities throughout the different jobs that I had. I have been teaching for 10 years now and truly enjoy my job as a Special Education Teacher.

Thourn: As I mentioned earlier, my parentsí face of disappointment was and still is my driving force to be an educator. When I am not educating my students during the school year, I mentor my free-lance photographer and videography apprentices who help me with my photo/video business. Improving myself and others through education and mentoring is what makes my life so meaningful.

We have an extensive database of families that are currently waiting for the opportunity to adopt your precious baby.

CONTACT US TODAY
FOR YOUR FREE
NO OBLIGATION CONSULTATION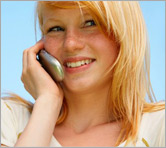 For Your FREE No-Obligation
Consultation1-877-550-3770

REQUEST A FREE ADOPTION INFORMATION KIT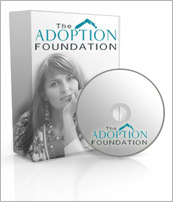 Your information is confidential.
Information will be mailed in an unmarked envelope.
Financial Assistance (as allowed by state law)
Information about our Free Housing for Birthmothers