Wayne and Huili
Family is very important to us. Your decision to choose adoption may be the most difficult decision you have had to make at this stage in your life. We cannot imagine how difficult it is to entrust others to raise your child. We are thankful that you are considering placing your child in our care. Know that your child will be raised in a loving family.
Describe your childhood:
Huili: I grew up in a loving family. I have one older brother and one younger brother. I was the only girl and therefore my parents showed a little favoritism toward me. As my parents were busy with work, I spent lots of time with my grandma who had enormous positive influence on me. I also had many cousins nearby and and we would spend lots of time together. One fond memory from my childhood was my brothers, my cousins and I playing while my mother was making pastry for us. Another fond memory from my childhood was pets. We had cats and dogs while growing up.

Wayne: I grew up in a large, loving family. I have 5 brothers and 5 sisters and we are all very close, even though there is a large age difference from the youngest to the oldest. I grew up in a primarily Catholic neighborhood and almost every house on the block had children. Some of my fondest memories are of the games played in the neighborhoods (baseball, football and hockey) with brothers and other kids on the block in front of someone's house or at the local park. With such a large family, although we were not rich, we had the essentials and our parents' support to pursue our goals.
Tell us about your home?
When we started looking for a house, we searched for one that would be large enough to expand our family, in a quiet, safe neighborhood with good schools. We were fortunate to find a place that met all our criteria. Although the house is only 8 years old, the previous family had outgrown it. We then set about the task of making this house our home by painting every room and replacing some carpeting and flooring.
When you have a 3-day weekend, what do you like to do?
When we have a 3-day weekend, in addition to to getting the house chores done, we like to take our puppy Jager to the local hiking trail so that we all get some exercise. We also would like to go to Barnes and Noble and spend a couple of hours there reading and drinking coffee. Sometimes we invite Huili's best friend and her family over and cook a hearty meal for them. They live 15 minutes away and she and her husband have two children. We spend lots of time together. Huili is the God-mother of her daughter.
Do you have pets? If so tell us about them?
Yes my husband and I have a golden retriever. He is 7 months old and more than 60 pounds already. He just graduated from his training class a couple of days ago. He is very active so we take him out for walks 3-4 times a day. He loves to play with kids in the neighborhood and the kids all adore him.
What do you hope to teach your children?
We hope to teach our child all the positive values: be kind, loving, honest, generous, hard-working, knowledgeable and polite.
Describe your neighborhood?
We are lucky that we live in a great neighborhood. There are lots of young kids. We just love to hear them play around outside. Most of people in our neighborhood have pets as well. Everyone in the neighborhood watches out for one another, which is very comforting.
What will you tell your child about his/her birthmother?
I will tell my child that s/he is lucky to have two mothers, and his/her birthmother will always have him/her in mind, just like his/her adoptive mother.
It's Daddy's day - what activity do you want to share with your child?
We will write and/or draw a Daddy's card together, thanks Daddy for his hard work and all his love for the family. We will let Daddy pick the restaurant and celebrate Daddy's day with a good meal.
What kind of education are you hoping to provide for your child - Private or Public?
Huili has a Ph.D degree and went to good schools from elementary school to graduate school. Wayne has a Bachelors of Science and went to a combination of private and public schools. We don't make a big fuss about the difference between public school and private school. Fortunately, the public education system in our state is one of the best in the US. and we live in a very good school district. The important thing is to instill good work ethics and study habits in a child so s/he can get the most out of any schooling s/he receives.
How did you come to the decision of adoption?
My husband and I wanted to have children of our own, but we didn't have any luck. We tried IVF and that was unsuccessful. My husband's cousin and her husband have three adopted children. We see them at family gatherings and we love the kids (their pictures are on our refrigerator). As we were unsuccessful on our own and saw our cousin's success, we decided to expand our family via adoption.
What faith will you raise your child?
Although neither of us are very religious, we were both brought up with very loving families who instilled us with good values. We will instill these values in our child.
What kind of a relationship do you hope to build with your birthmom through her pregnancy?
I would like to provide her with what she needs to have for a smooth pregnancy. I would like to be her friend and she can tell me all the emotional ups and downs a pregnant woman usually has to go through.
How did you meet?
We met on Match.com.
What was your relationship with your parents like?
Huili: I grew up in a loving family. My parents, although far from rich, provided the best for me for which I'm forever grateful. In addition, my parents taught me all the good values, kind, generous, hard-working, and respectful. Although I live far away from my parents, I call them every week and I go back to China to visit them every year.

Wayne: With such a large family, my parents did very well supporting and nurturing all the children. Now that I look back on it, they must have sacrificed much to give us what we had, for which I am very grateful. We had had all the essentials (food, clothing and housing) and all the kids went to Catholic grammar school. I believe this contributed greatly to my strong work ethic. I was the first in my family to graduate college and I still remember the pride in my parents eyes when I received that diploma. I am forever grateful for the love and support I received form them
What attracted you to each other?
I was attracted to Wayne on our first date. He made me feel comfortable and made me laugh a lot. My criteria of choosing the right man are, 1, he loves kids, and 2, he loves pets. Fortunately, Wayne met both criteria. The first time we went back to China to visit my family, despite the language barrier, he and my niece (4 years old then) became instant friends and Wayne is my niece's favorite uncle. Huili and I talked several times on the phone before we had our first date. Despite the difference in our careers (her in humanities, me in Science), we had several mutual outside interests. We were very comfortable talking to one another and made each other laugh. I still tease her that she picked the restaurant to meet and was then late because her GPS gave her the wrong directions.
Please describe your personalities:
Huili: I'm kind, loving, and generous.

Wayne: Hardworking, loving, compassionate
What are your hobbies?
Huili: I like to read, listen to music, jog, watch movies, and cook. With Wayne together, we like to go hiking, watch movies or TV, explore restaurants, or just take a walk in the neighborhood.

Wayne: I like to read, listen to music (a wide variety of music types, some that overlap my wife's interest), golf, hike and enjoy a good movie or show. We also have a XBOX 360 (no controls, you have to get up and move) which allows us to have indoor fun if the weather does not allow for outdoor activities. Our puppy also loves to play fetch and tug-of-war.
When you close your eyes and see yourself holding your precious baby in your arms what are your thoughts regarding the birthmother?
THANK YOU. No words can express my thanks to you.
How will a child enrich your life?
From how our little puppy has enriched our lives, I can only imagine how a child will enrich our lives. We believe children are our teachers. They will teach us to be better persons and to make a better world.
Why did you each choose the career path you decided on?
Huili: I loved literature since I was little, and I became a literary scholar. I am fortunate that I enjoy what I do.

Wayne: Since I was a child, I have always loved math and science. I used this interest to pursue a career in Engineering.

We have an extensive database of families that are currently waiting for the opportunity to adopt your precious baby.

CONTACT US TODAY
FOR YOUR FREE
NO OBLIGATION CONSULTATION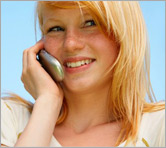 For Your FREE No-Obligation
Consultation1-877-550-3770

REQUEST A FREE ADOPTION INFORMATION KIT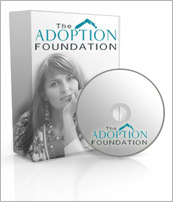 Your information is confidential.
Information will be mailed in an unmarked envelope.
Financial Assistance (as allowed by state law)
Information about our Free Housing for Birthmothers